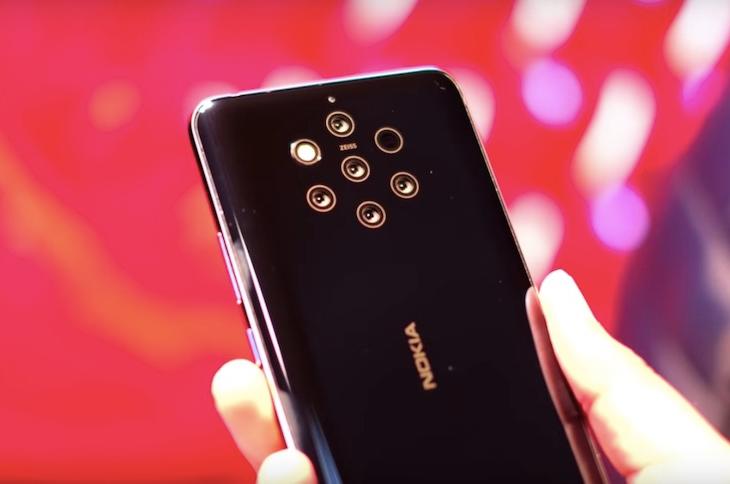 The Nokia 9 PureView was launched as far back as February this year, but took its own sweet time to show up on DXOMark. And now that it has, it isn't pretty. The site has just published its review of the PureView camera, and as can be seen in the screenshot below, the device gets a lowly score of 85 overall, with 88 for photography and just 80 for videos.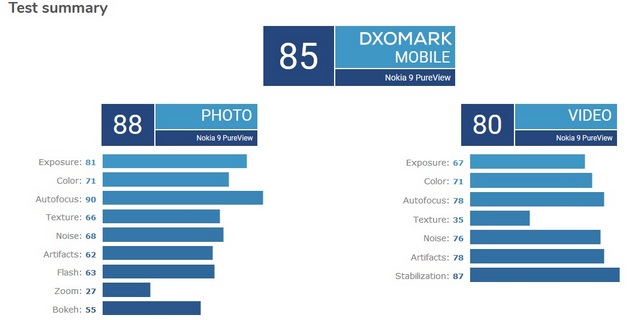 In comparison, the best camera-phones in the market, the Huawei P30 Pro, the Galaxy Note 10+, the Pixel 3 and the iPhone XS Max, all score significantly above 100, with the Galaxy Note 10+ currently on top with 113 points, having just dislodged the P30 Pro, which held the pole position for months with 112 points overall.
With a focus on photography, the Nokia 9 PureView was unveiled earlier this year with a unique 5-camera setup as its USP, but has largely failed to make a dent in the premium smartphone segment that continues to be dominated by Samsung and Apple, although, brands like OnePlus have started making a dent in that stronghold by offering high-performance devices at relatively affordable price-points.
With the first-generation Nokia 9 PureView proving to be a massive disappointment for HMD, the company will be hoping that the phone's upcoming successor will do better, both in terms of commercial sales and critical appraisal. While not a lot is yet known about the so-called Nokia 9.1 PureView, it is expected to be launched soon with a similar penta-cam setup, so it will be interesting to see if it will be able to perform any better on DXOMark's metrics this time around.