HMD Global has confirmed that it will unveil its next-gen Nokia smartphones at the upcoming IFA trade show, to be held from September 6-11 in Berlin, Germany. While the company didn't reveal what exactly to expect, the 15-second video embedded in the post seems to indicate that a number of different devices, ranging from smartphones to feature phones, may be in the offing.
Brand new members of our Nokia mobile family coming soon on stage in Berlin. Only 15 days to go! ​#IFA19 #NokiamobileLive pic.twitter.com/fJ1YtBrQr2

— Nokia Mobile (@NokiaMobile) August 21, 2019
Most interestingly, the video features a silhouette of what seems to be the company's 2nd-gen PureView flagship, rumored to be named the Nokia 9.1 PureView. The device, which is said to feature a five-camera setup at the back much like its predecessor, will very likely be unveiled at the event, as can be seen in one of the frames from around the 8-second mark (see below).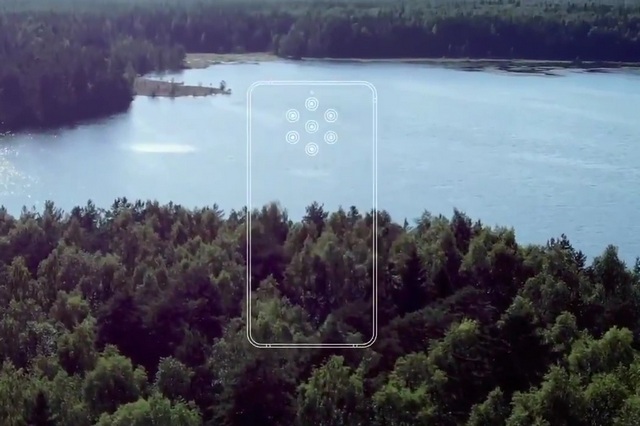 Recent rumors have leaked some info about a few of HMD's other upcoming smartphones, including the Nokia 6.2 and 7.2. Unlike the 9.1 PureView, both these devices are going to be mid-rangers, but the later is expected to be the more exciting of the two. According to latest reports, the Nokia 7.2 is rumored to the Snapdragon 710 chipset, 6GB of RAM, a 6.2-inch FHD+ screen and a 3,500 mAh battery.
The Nokia 7.2 is also said to ship with a triple camera setup with a 48MP primary sensor. The revelation apparently comes via a tweet from Joachim Kuss, the head of communications at Zeiss Group, the imaging partner for Nokia mobile. The tweet, however, has since been deleted, but not before Nokia Mobile was able to get a screenshot of it. As can be seen, the image seems to show a triple-cam setup alongside a flash and a fingerprint scanner at the back.
---