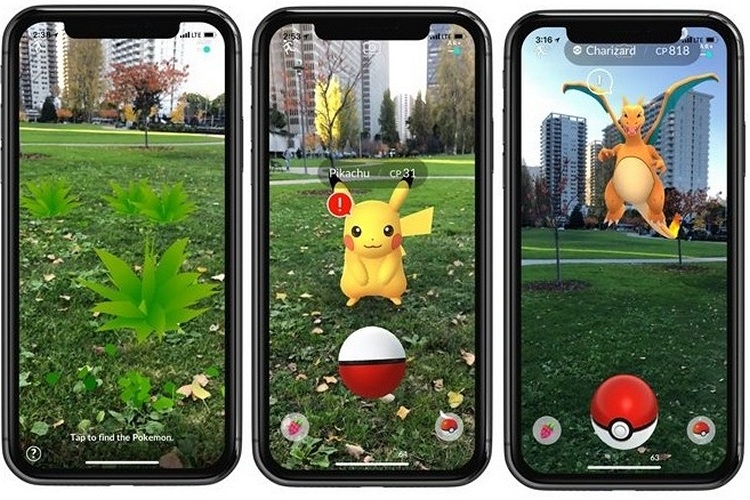 Pokemon Go developer Niantic has announced the acquisition of London-based computer vision and machine learning startup, Matrix Mill. The terms of the acquisition were not officially disclosed, but the three co-founders of the company, Gabriel Brostow, Michael Firman, and Daniyar Turmukhambetov, are joining Niantic as part of the deal.
Matrix Mill worked to create software that can use data from a regulation smartphone camera to gauge the depth and distance of real-world objects. The acquisition is expected to help the company bring new elements in its AR games, like making Pikachus and Squirtles in Pokemon Go 'sense' real-world objects, and hide behind them or go around them, instead of right through them, which is what happens now.
This is the third acquisition for Niantic over the past few months after Evertoon in November and Escher Reality earlier this year. While the former is a startup "exploring innovative ways to add social mechanics to digital products", the latter is a mapping and computer vision startup "exploring the intersection of digital and physical worlds (and) augmented reality (AR)".
At its San Francisco headquarters yesterday, Niantic also offered a preview of its 'Real World Platform' that the company says will bridge the physical and digital worlds, and help it enhance the scope and scale of augmented reality experiences by "pushing the boundaries of geospatial technology, and creating a complementary, interactive real-world layer that consistently brings an engaging experience to users".
The company says it will open up the platform to third-party developers later this year, with a limited few expected to get access to the SDK as early as this year itself. The company showed a demo AR game code-named Neon, which requires players to sync their phones and then collect AR glowing orbs that are used to fight AR battles against opponents.
Niantic CEO John Hanke also announced that a major update will be rolled out to its 'Ingress' AR game later this year, although, he didn't seem to have elaborated too much on the subject. He also revealed that another new AR game, called 'Harry Potter: Wizards Unite', is in the works, and will be launched at some stage going forward. A few more games will also be revealed in the coming weeks, Hanke said.
---