We live in a world where any new product launch doesn't surprise us anymore. That's because everything we see in the keynote has already been leaked weeks before the actual launch event. We saw that with the Pixel 2, the iPhone X and many other such devices. Basically, if you are not Tesla, your future keynote is not going to get me excited. That's why I was not that much excited for the OnePlus 5T launch event. However, I was happily surprised in the keynote as the OnePlus 5T brings some unexpected features which were not leaked before. So, here is the list of OnePlus 5T features that were totally unexpected:
1. The New Dual Camera Setup
While all the leaks and renders talked about the new display on the OnePlus 5T, none of them has anything to say about the improvements in cameras. The OnePlus 5T brings a dual-camera sensor at the back which might look similar to the one on OnePlus 5, however, the internals are totally different. The OnePlus 5T lets go of the secondary telephoto lens of the OnePlus 5 in favour of a 20 MP f/1.7 secondary sensor which according to OnePlus will improve the low-light performance. A major criticism of the OnePlus 5 cameras was that its low-light performance was underwhelming. With OnePlus 5T, the company wants to change that.
However, this change might adversely impact the portrait mode photos which the original OnePlus 5 took with the help of the telephoto lens. OnePlus is saying that the cameras will still be able to capture portrait mode photos, however this time they will use the software to apply the bokeh effect in post-processing, a technique which Google Pixel 2 uses. However, I am not very confident in OnePlus's claim as they don't have the software prowess that Google does. That being said, this was a change that was totally unexpected.
2. Face Unlock
By far the biggest surprise that OnePlus 5T brings is the "Face Unlock" feature. The feature allows users to unlock their OnePlus 5T just with their face. Don't worry there's still a fingerprint sensor at the back, so you are not losing anything here. According to OnePlus the Face Unlock feature is faster than the fingerprint sensor, and I must say that initial demos have proven the statement right. However, although the feature is fast, it's not as secure as the Face ID feature on the iPhone X. We will test and talk about the Face Unlock feature in future articles, but as of now, this was the feature which caught all of us by surprise.
3. Sunlight Display
Although this is a minor change, nonetheless, it's a change which was not anticipated by anyone. OnePlus 5T sports a new "Sunlight Display" which adjusts the colour temperature and contrast of the display depending on the ambient lighting condition. It sounds similar to the True-tone display on iOS devices, but again, we can only tell how effective it is in our review, so stay tuned for that.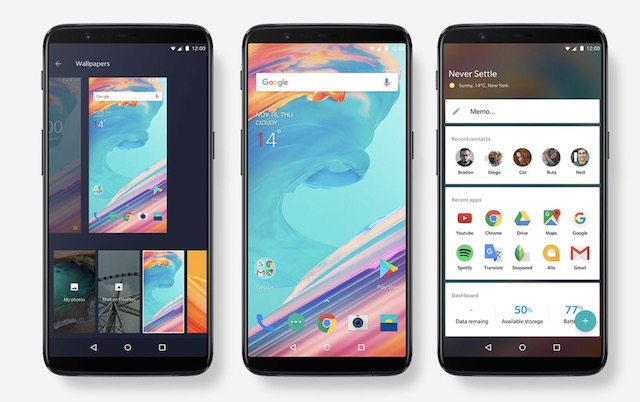 4. New Oxygen OS Features
Another unexpected announcement was the modification of the Oxygen OS, which no one saw coming. While every OnePlus users are intimately familiar with Oxygen OS, with the OnePlus 5T, the company is adding some cool new features to the Oxygen OS which hopefully will reach other OnePlus devices pretty soon. There are 2 main changes that Oxygen OS is bringing with the OnePus 5T:
This is a very nifty feature which MIUI users have been able to enjoy for a long time and now it has come to the Oxygen OS. The feature basically allows you to create a shadow app (read clone) of any social media app on your phone so that you can log in with different accounts on the same phone. For example, you can have two instances of Skype app running on your OnePlus 5T allowing you to have different Skype app for your personal and professional accounts. I really love this feature and eagerly waiting for it reach my OnePlus 3.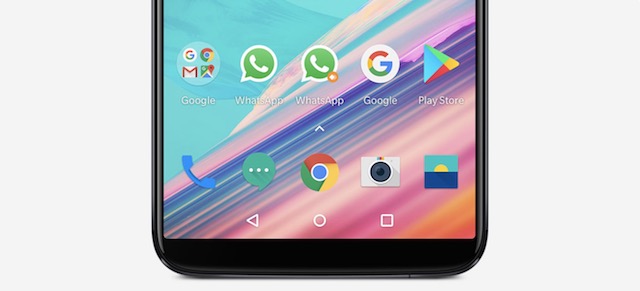 OnePlus Switch will help users to easily switch to a new device by allowing them to easily transfer data from their old OnePlus device to a new one. The app makes the phone switch easier by setting up your new phone exactly the way of your old phone. So now, you won't have to set-up every new phone from scratch. OnePlus even took a light-hearted jibe at Apple by saying that the OnePlus Switch application will compatible with Apple's iPhones to allow users to switch from an iPhone to a OnePlus. However, this app will not launch with the phone and will be released later this year.
Well, these are the changes which completely caught us by surprised. In a world where every new launch is ruined by leaks and rumours, sometimes its nice to watch a keynote which brings something new to the table.
---