It has been an open secret for some time that Netflix has been looking for ways to stop password sharing among users. The company even tested ways to find a feasible solution to this. Now, after waiting months for the virtual guillotine to drop, Netflix has quietly revealed exact information on how it will crack down on password sharing. So if you're wondering if your days of hogging your friend's Netflix password are over, this guide is for you. We have compiled everything you need to know about Netflix's new password and account-sharing rules in 2023. So without further ado, let's dive in.
Netflix Password Sharing Guidelines (2023)
Since we have covered everything you need to know regarding this Netflix password crackdown, we have divided the article into various questions. Depending on what you're curious about, use the table below to jump to the relevant one.
Why Is Netflix Ending Password Sharing?
The primary reason behind ending password sharing on Netflix is the lack of profit it creates for the company. Since Netflix relies on every user essentially paying for the service, password sharing undercuts that decision and sees the company missing out on potential customers. The company said so in its quarterly letter to the shareholders recently.
Calling widespread account sharing a big reason that undermines its ability to invest more in the company, Netflix has stated that it will roll out paid sharing soon. In an official statement, Netflix said, "Later in Q1, we expect to start rolling out paid sharing more broadly. Today's widespread account sharing (100Mn+ households) undermines our long-term ability to invest in and improve Netflix, as well as build our business."
If you are a Netflix user currently sharing your password and account with a friend or parent, you are part of the demographic the company plans on rectifying. Since this will likely drive users to get their own accounts, this results in more money in the company's pocket.
When Does Netflix Password Sharing End?
As stated above, password sharing on Netflix will likely come to an end in the first quarter of 2023. This translates to the beginning of March or April. All Netflix users have until then to enjoy sharing their accounts with friends and will have to pay up post the time period. This in turn comes into effect through new Netflix rules the company has come out with. The new rules are currently being tested in select regions, including Chile, Peru, and more locations.
So What Changes in My Netflix Account?
Visually, Netflix accounts will remain the same and have the same profile layout. However, Netflix itself will enforce its household rules more forcefully. The account holder's location will be used as the primary location for all profiles, as revealed through a new support page. Henceforth, all the profiles under the account will effectively change into users who live with the primary member.
Like other geo-based services, this puts certain restrictions on the account. This includes the ever-dreaded end to sharing your passwords on Netflix. Users will no longer be able to share their Netflix credentials with people not living in the same Netflix household. If people try to access the streaming service outside the household, Netflix will block those attempts.
Since these Netflix rules apply to all devices, it is now going to be even more cumbersome as users will be required to log in and verify each of their devices like Smart TVs, mobile phones, laptops, and more to keep them all activated.
How Will Netflix Define a Primary Location?
Since most Netflix users sharing a single account are geographically spread apart, it can be difficult to set a primary location. However, as mentioned above, the password sharing rules will apply to the primary account holder. Therefore, the account holder themselves will have to set a primary location. Netflix will then use this location, and the Wi-Fi network you use to make your account a household and manage its profiles.
However, Netflix users will have to rely on the Netflix TV app to set a primary location. Yeah, as detailed in an official support page, users will have to log into Netflix from a TV connected to their home Wi-Fi network to set or update the primary location. Further, the company adds that "setting a primary location may block some locations from using your account." Moreover, all other devices connected to your primary Wi-Fi network will be recognized, and you will be able to use Netflix on them.

And if in case, the user doesn't have a compatible TV, Netflix will set the primary location automatically based on the user's IP address, device IDs, and account activity. However, if you have the Netflix TV app and want to set this in motion, stay tuned for our dedicated guides around other key Netflix password-sharing rules and setting the primary location.
How Will Netflix Detect People in a Household?
As you can already tell, the primary location of the main user is the one thing Netflix will piggyback on. As such, it is connected to Netflix detecting people who are using the service far away from it.
As mentioned above, the company will use information such as IP address, device IDs, and account activity to determine whether a device is part of the household. Once you start watching Netflix using your device (connected to the same Wi-Fi network) in a household, then it becomes trusted. Devices found to not be in the same household will be violating Netflix password sharing rules and blocked.
Furthermore, all Netflix profile users are required to log in at the primary account holder's location and watch something at least once every 31 days to retain their trusted device status. Doing this will keep all the profiles activated and devices in the loop. Netflix will use a combination of these rules to keep a curb on password sharing.
Can I Share My Account with People Outside My Household?
By default, a Netflix account can only be shared with members of the same household. However, if you really want to add a user outside your household, the company will introduce a paid method. In its FAQ, Netflix mentions that users can add extra members to their households. However, one needs to be on a Standard or Premium Plan to access this feature.
However, adding extra members comes with an additional monthly charge for each account that the primary account holder will have to pay. This charge will differ based on country. Furthermore, the extra account can only be created in the same country where the primary account is. Nonetheless, if you want to abide by Netflix's new password-sharing rules and still share your account with your family, this is the way to go.
Can I Still Use Netflix While Travelling? Or, Will It Be Blocked?
Netflix promises that users traveling for short periods of time can continue to enjoy the streaming service. However, if you are traveling for long periods of time, your access may be blocked. However, as a remedy, users can request a temporary access code, and then use it for 7 consecutive days. If you end up shifting to another country, you can even update your primary location (via the Netflix TV app). However, be aware this likely won't be a workaround for password sharing on Netflix.
Will Netflix Profiles Still Exist?
Existing Netflix profiles will remain untouched inside the primary household account. However, they will now be considered members of the household, so you cannot keep using them with friends or relatives as you were in the past.
Is It Possible to Transfer Netflix Profiles to New Accounts?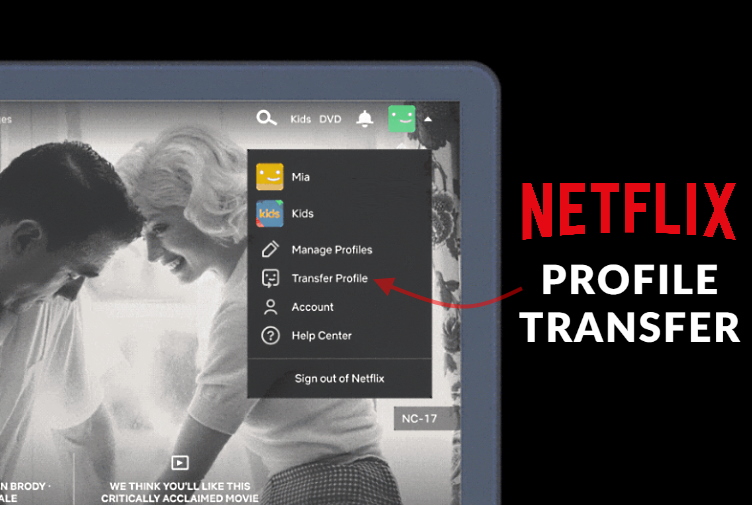 Yes, it absolutely is. Netflix users who were previously sharing a profile but now want a separate account can move their old profile with recommendations, viewing history, and settings to a new account. If you are a Netflix user who wants to do so, learn how to transfer your Netflix profile to another account before the new rules come out.
Is there Any Way I Can Still Share My Passwords?
Unfortunately, no. Short of adding extra members to your account or buying them another account altogether, there will soon be no way to password share on Netflix anymore. You can still risk it and continue doing so at your peril or check out these best Netflix alternatives and switch over.
Wait, Can't the Account Holder Verify My Profile for Me?
Since the new Netflix password-sharing rules require all devices to log in at least once into the primary user's location, you would think the main account holder can verify your profiles for you. However, Netflix has asserted that it will use a combination of methods, including not just your IP addresses but device IDs. This means users will need not only the primary internet but the exact devices on which they plan to use the service to be verified, making third-party verification impossible.
Netflix Household Device Limits and New Prices
While the primary Netflix accounts will convert to household accounts, the base prices and device limits will remain the same. However, as mentioned above, you will need to pay more if you get an extra account for a friend or family member. Below are the Netflix plans and their device limits available:
| Basic with ads | Basic | Standard | Premium |
| --- | --- | --- | --- |
| 1 Device Limit | 1 Device Limit | 2 Device Limit | 4 Device Limit |
| HD | HD | Full HD | Ultra HD |
| $6.99/month | $9.99/month | $15.49/month | $19.99/month |
Netflix Password Sharing Rules: Key Takeaways
| Rule | Recap |
| --- | --- |
| Primary account location tagging | Netflix tags the account holder's location and restricts profiles that are connected from elsewhere. |
| New account monitoring methods | Netflix will use a combination of IP addresses, device IDs, and account activity to keep a cap on accounts. |
| Extra accounts/profiles are now paid | Users who still want to share passwords will need to buy extra accounts for a price. |
| Temporary access for travel | Users traveling for short periods of time can request temporary access codes. Extended periods require one to update the primary location. |
| Profiles can be transferred | Those wanting to make new accounts can transfer their Netflix profiles with their recommendations, history, and settings intact. |
Get Ahead of Netflix's Password Sharing Rules
We hope you are now fully equipped to deal with Netflix's new password-sharing rules. This is certainly a controversial decision by the streaming giant and might harm the company more than it helps. However, if you're sticking with the service, then check out these best Netflix movies. Are any of them not available in your location? Well, learn how to change the Netflix region and watch them. So what do you think about Netflix's new password-sharing rules? Drop your thoughts in the comments below.