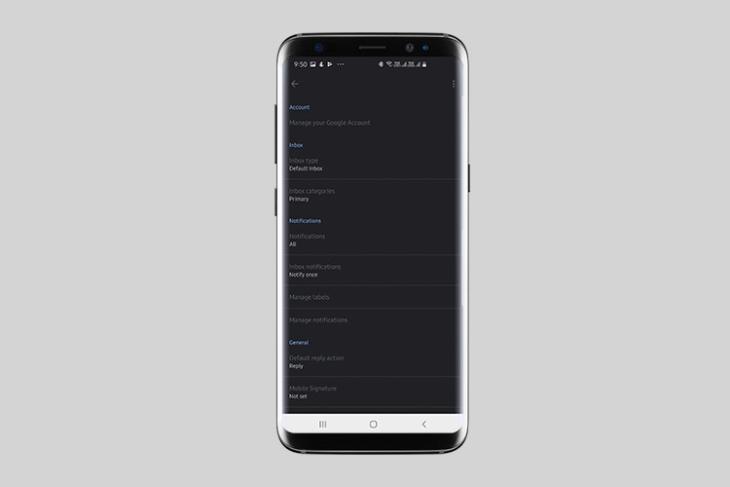 After years of ignoring ardent requests from users to roll out a 'dark mode' in some of its most popular software (including Android itself), Google is suddenly embracing its inner darkness in all its glory. After incorporating the Dark Mode in Android 10, the company is now rolling out the much-requested feature in a number of its apps, including Google Photos, Google Maps, Google Fit, Google Chrome, Android Auto and more.
After teasing the impending rollout of a native dark mode in the Gmail app for Android last week on the official Android 10 site, Google has now started officially rolling out the new feature to users worldwide. As is the case with most new rollouts of this magnitude, this particular feature is also being rolled out in a phased manner, which means we're yet to see it on any of our devices here at Beebom, but according to 9to5Google, the option is starting to show up for some users.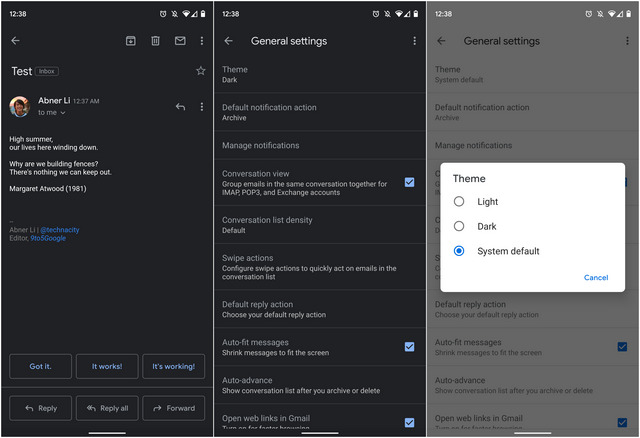 It is said to be available with version 2019.08.18.267044774 of the Gmail app on Android, which is currently available on the Play Store. However, it's still a server-side update, which means even after updating your app to the latest version, you might still have to wait a while longer to get the new feature. Like with other Google apps, there are three UI options in the Settings menu on Gmail now: Light, Dark and System Default.
Google first started testing the dark mode on Android earlier this year, when it started rolling it out for a handful of users. However, it was still a work in progress, and was painfully buggy at the best of times, as we reported last June. However, now that the final version is rolling out for good, let's hope it will work exactly as expected.