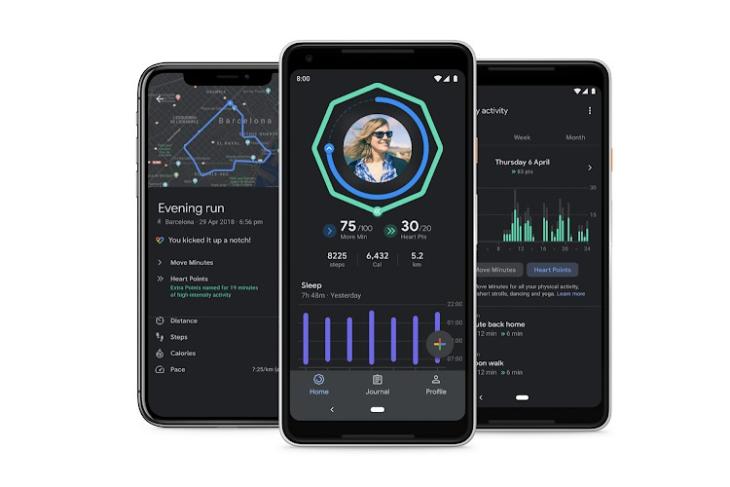 Starting this week, Google is bringing a couple of new features to its fitness app, Google Fit. First off, the app now comes with improved sleep insights, which, the company says, will enable users to track their sleep patterns alongside all the other activities they do through the day. Another new feature is the always popular Dark Mode, which is fast becoming de rigueur for most apps and online services.
Announcing the addition of the two new features, the company said that users will be able to track their sleep patterns by connecting their favorite sleep app to Google Fit in order to see the charts of their sleep patterns over time. Users will also be able to add, edit or access their sleep history through the journal, the company said.
As for the dark mode, the company says it will help users "wind down at the right time and get a better night's sleep". Of course, apart from being easy on the eye, the dark mode should have other benefits as well, like increased battery life. It will, however, not be turned on by default, which means users will have to manually toggle it on from the app's Settings menu.
In addition to the two aforementioned features, users on iOS will also get a third functionality that's already been available on Android for a while. Google says that with the new update, the iOS version of the app will also integrate a map of the user's routes, whether they ran, hiked or biked. The data will be automatically derived from synced apps supported by WearOS devices and Apple Watches.
Image Courtesy: Google