It was recently reported that Minecraft will soon get support for achievements on the Nintendo Switch, thanks to a workaround created by Minecraft developer, Mojang, that will employ the Xbox Live service. Nintendo has now announced that Minecraft on Switch will get support for cross-platform gameplay between the Switch and the Xbox One, PC and smartphones in June. And yes, Xbox Live achievements are also in the pipeline.
Cross-platform gameplay support for Minecraft on the Xbox, PC and smartphones was announced back in September last year, and is now finally making its way to the Nintendo Switch with the release of the Minecraft Bedrock Engine update.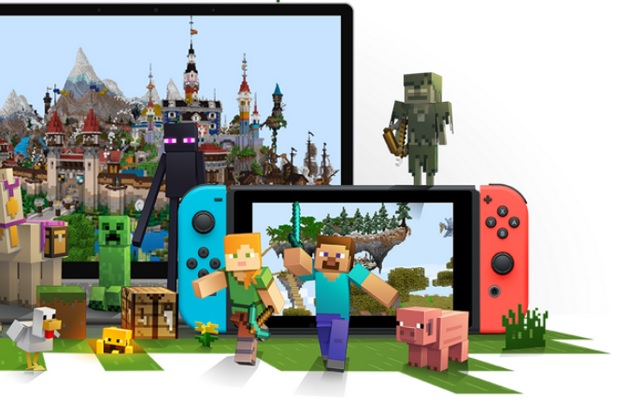 This Bedrock version of the game contains all the great previously released content, including the Super Mario Mash-Up Pack exclusive to Nintendo systems and all DLC, but now allows players to connect with friends on non-Nintendo systems like Xbox One and Android mobile phones via cross-platform play.
Cross-platform gameplay support will arrive with the Minecraft Bedrock update that will be free of charge for users who own the Minecraft: Nintendo Switch Edition. A new version of the game called Minecraft Bedrock Engine for the Switch will also be released in June carrying a price tag of $29.99.
Another new feature that comes with the Bedrock update is Minecraft Marketplace, where players can buy in-game content such as skins, worlds and textures using the Minecoin virtual currency. Additionally, Minecraft will also get support for the premium Nintendo Switch Online service when it is launched in September, alongside Xbox Live achievements and Gamerscore.
But PlayStation users are in for a disappointment, as cross-platform gameplay support for Sony's console is still nowhere to be seen, mainly due to Sony's reluctance to facilitate cross-platform gameplay between the PlayStation and the Xbox.