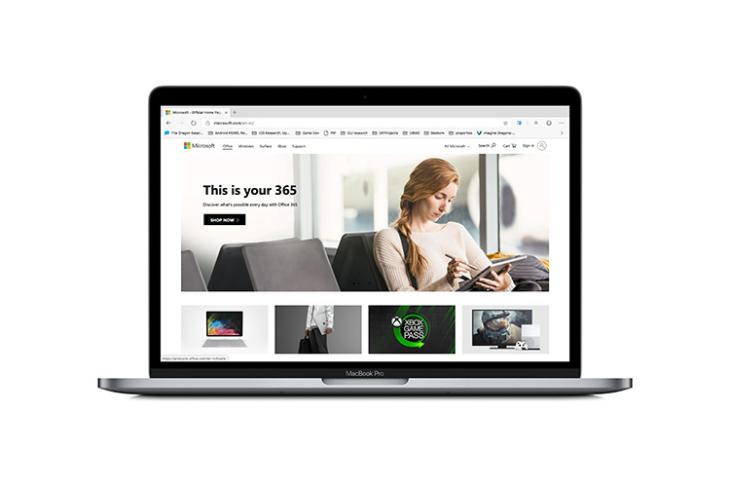 The Chromium-based Microsoft Edge is getting a whole range of new features and functionalities, including many modern design elements that were missing in its EdgeHTML-based predecessor. Believed to have been first spotted by Windows Latest, a new Microsoft Edge Canary build has now reportedly updated the functionality of the flag 'Web Platform Fluent Controls', and added support for a modern color picker to replace the dated option.
The flag, which is available in build 77.0.209.0 or above, is disabled by default, but can be turned on manually by toggling the flag: 'Web Platform Fluent Controls'. A new commit in the Chromium Gerrit also suggests that Microsoft is looking to add the new feature to the Chromium codebase, which means a number of other browsers based on the platform will also benefit from the new design.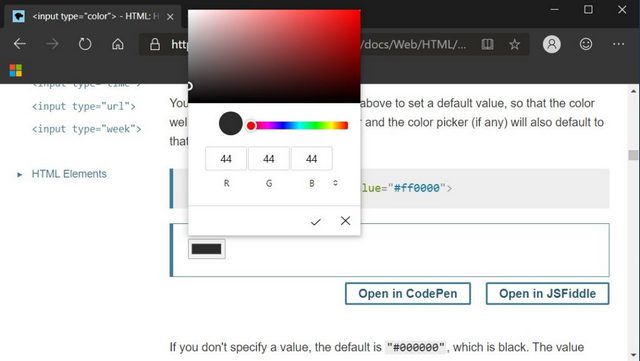 According to Microsoft engineer Sanket Joshi: "This change is the first of several to introduce (behind the form controls refresh flag) a new popup-based color picker to power the color control … The color picker is compromised of three main parts: a visual color picker to allow visual selection of colors, a manual color picker to allow numeric selection of colors, and submission controls to save/discard new color selections".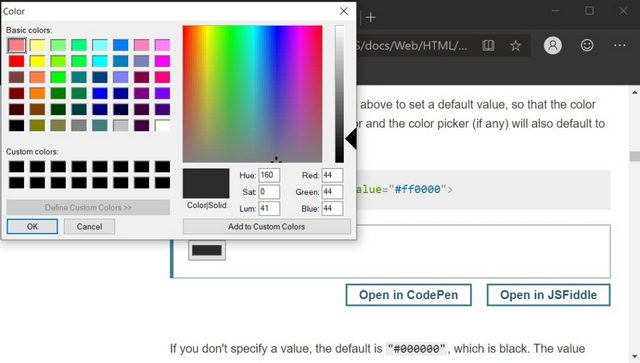 In case you don't know it already, Microsoft has been working on a new Chromium-based version of the Edge browser, ditching its own proprietary EdgeHTML engine. The company recently added a bunch of new features to the software, including a full-blown IE Mode, the ability to block annoying autoplaying media, new text preference options in the Reader View, and more.