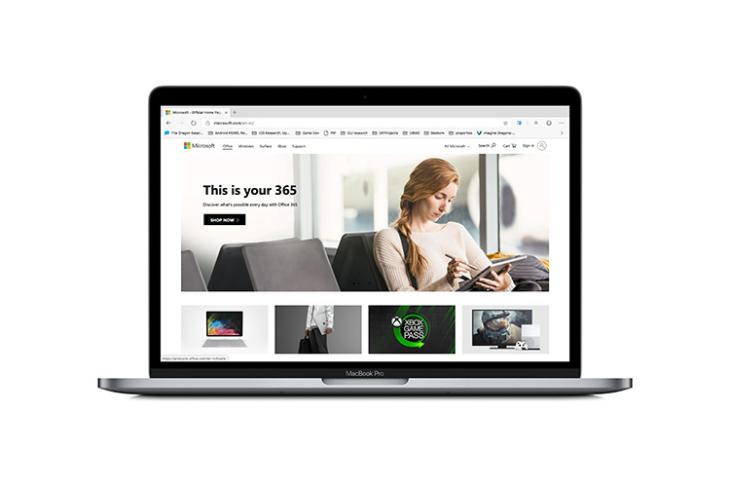 The latest update to Edge Canary has reportedly added a 'Text Preference' option within the Reader View to change font sizes and background themes on both Windows and Mac. Believed to have been first spotted by Redditor, u/Leopeva64-2, the option adds an always-visible button just below the address bar and, can be enabled by a new flag: edge://flags/#edge-reading-view-text-preference
The development comes just a day after Google enacted a similar change in its Chrome web browser, but it isn't immediately clear as to whether the events are correlated or not. Both Chrome as well as the all-new Edge, are based on Google's open-source Chromium engine and share many features, but this one is seemingly an exclusive Edge feature ported from the older version of the browser.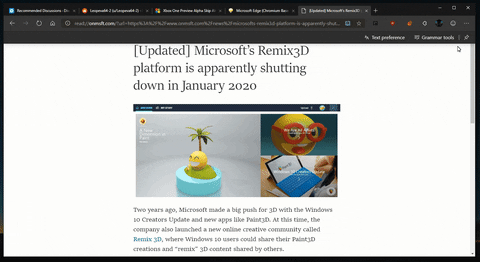 Reading View 'Text Preference'
The new feature is enabled by default in both Canary and Preview builds of the Chromium-based Edge. The new settings will be available in the Edge Canary 77.0.216.0 or later, and can be enabled by the flag: edge://flags/#edge-reading-view-text-preference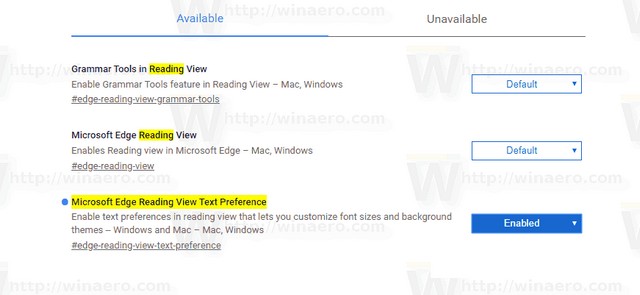 Proper IE Mode
Alongside the aforementioned feature, the latest Edge Canary build also comes with a number of other interesting features, including a full-blown IE Mode, something Microsoft had promised at its Build 2019 developer conference earlier this year. The feature allows users to open a webpage in an Internet Explorer tab within the Edge browser, and can be activated by toggling the flag Enable IE Integrationto 'Enabled'.

Block Autoplaying Media
The latest Microsoft Edge Canary build also contains a flag that enables users to block annoying autoplaying media on websites. This is an experimental flag, so it is not enabled by default, but can be activated by enabling the flag Limit Media Autoplay.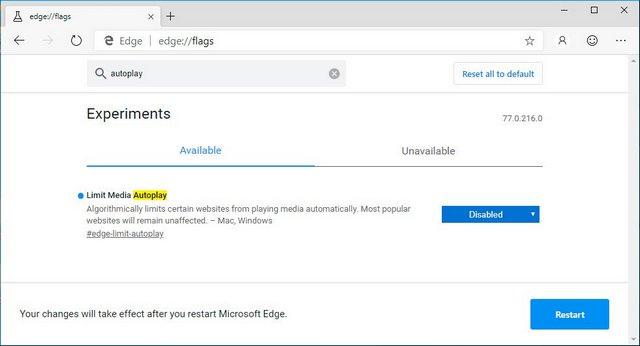 The Chromium based Microsoft Edge is available for Windows and macOS, so you can check out these new features right away.