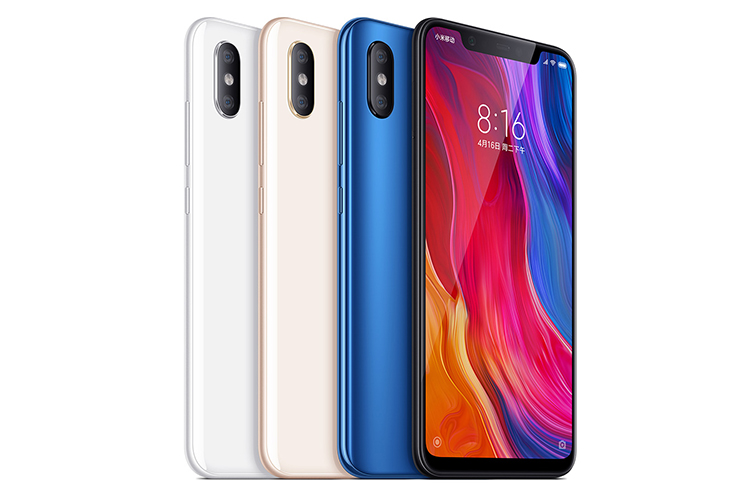 It's a common to see tech bigwigs exchange thoughts and ideas on social media and let's face it, this is what makes Twitter so much fun. CEOs and company founders often wade into each other's Twitter threads, but it's an uncommon sight to see them making sales pitches to each other unabashedly. Uncommon, but not unheard of.
And that's what happened when Paytm founder Vijay Shekhar Sharma tweeted about his failing iPhone X today. Not to waste a golden opportunity to insert Xiaomi into the conversation, Manu Kumar Jain, Xiaomi India's chief tweeted back saying they could send in a free replacement from the "No. 1 smartphone brand in India".
Maybe it's a signal – time to switch to the No. 1 smartphone brand in India! 😇

I would be happy to send one to you personally.

— Manu Kumar Jain (@manukumarjain) June 11, 2018
"Time to switch to" Xiaomi is what Jain had to say to Sharma, which seems rather rich when loads of actual fans are still struggling to buy Xiaomi phones in weekly sales. But again, Xiaomi was never one for convention.
— Vijay Shekhar Sharma (@vijayshekhar) June 11, 2018
Whether the tweet hit the spot or not is hard to tell, as Sharma's emoji reply could be seen as a happy gesture or an awkward 'Don't care', depending on the reader's disposition. But that was not the best response.
Fans jumped in to the conversation with some typically funny responses – including some that reminded us of the sad divide between marketing and actual service.
Sir @manukumarjain aap to digital jamane ke "Door to door" seller ban gaye 😁😁

— Jai (@JAIP00NIA) June 11, 2018
https://twitter.com/deepak8781/status/1006045394072043520
Inevitably, while many users hurled their wishes to win a free Xiaomi device, a few others whined about their troubling Mi and Redmi smartphones. The exchange also drew the attention of other tech leaders such as Jabong's COO Muralikrishnan B.
🤣🤣🤣

— 41 73 61 2 37 23 (@hawkeye) June 11, 2018
And naturally, it attracted a few more who had the heart to point out Xiaomi's habit of ruthlessly aping Apple, given that Vijay Shekhar's failing device was an iPhone X.
No wonder, he won't miss his X pic.twitter.com/Ps3nKov3CB

— ankur  (@ankurbhugra) June 11, 2018
Of course that's the Mi 8, which may not make it to India. Xiaomi has no solid plans to bring the flagship to India and would instead bring the Mi 8 SE along with Mi Band 3 in the coming months.
---