Android and Apple's Mac OS X aren't the best of friends, and that's hardly surprising, seeing as how anything other than Apple's own iPhone in the smartphone realm barely offers as smooth an experience with Mac as the iPhone does. With Android devices, the situation is particularly bleak, because even the most mundane of tasks – transferring files between the Mac and the handheld – require a special utility and doesn't work on the native Finder. Google offers Android File Transfer, which looks and works like it belongs in the early 2000's.
Luckily, not all hope is lost, because there are various third-party tools available that aim to bridge this gap in particular. What's interesting to note in here is that there are very few one-size-fits-all solutions for Mac and Android; most tools aim at a specific challenge and problem and address that. So, let's take a look at the 7 best Android tools for Mac.
1. AirDroid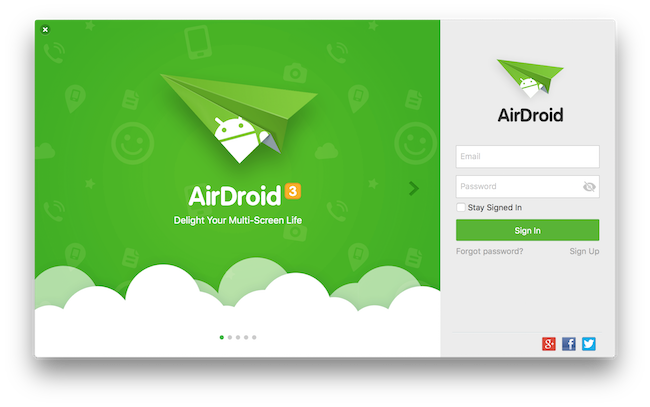 It's impossible to talk about Android tools without mentioning AirDroid. This versatile tool is your overall solution, dimming the line between your Mac and Android device. AirDroid will push notifications, call alerts and app alerts to your desktop, some even with quick-reply support right from the computer. The setup enables full Android mirroring on your Mac as well, making it possible to interact with your entire device from the comfort of a mouse/keyboard combo.
AirDroid also enables seamless file sharing between your devices, and that, too, without needing any cables, making it the best overall solution for all your Android/Mac management needs. It's certainly far superior to the Android File Transfer that Google offers for the Apple platform.
AirDroid is a freemium product, in that it offers a bunch of features in the free version while others require a paid version of the app. In the premium version, starting at $1.99/month, you get a lot more on offer, including unlimited file transfer in remote connections, transfer of complete folders as opposed to just files, remote camera, multiple devices with one account, and more.
2. Wondershare MobileGo for Android Pro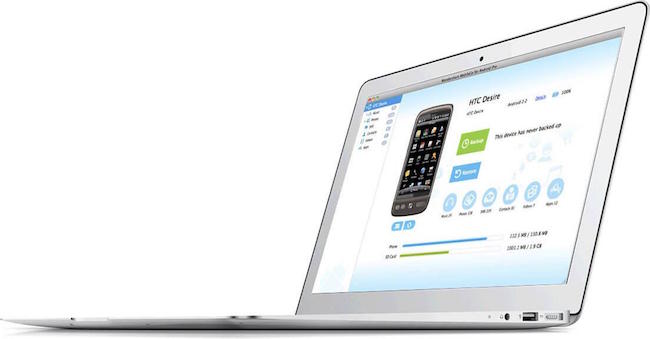 If you're looking for a more comprehensive solution and are willing to dish out some extra bucks, Wondershare MobileGo for Android Pro is a very good candidate. This Mac desktop manager for Android is a full-package offering giving device backup and restore, selective backup, content management, file transfer and sync, text message management, and a lot more.
In a nutshell, think of Mobile for Android Pro as a solution for Mac similar to what iTunes is for iPhone. The backups you create, for instance, can be full device backups or partial ones, and can easily be restored with one click. Transferring content – photos, videos and music – is really easy, and with music, the support even extends to the native iTunes, making MobileGo infinitely more useful. You get the option to send and reply to text messaged, with an added benefit of creating an SMS backup should you want to save some of these texts. The software even comes with an app manager for easy installation and uninstallation.
MobileGo is a really great package, with the only caveat being the rather high price point. For a personal, single-PC license, you'll be set back $39.95, but if that's not an issue, it's a really powerful, highly recommended tool for Mac/Android users.
3. Helium App Sync & Backup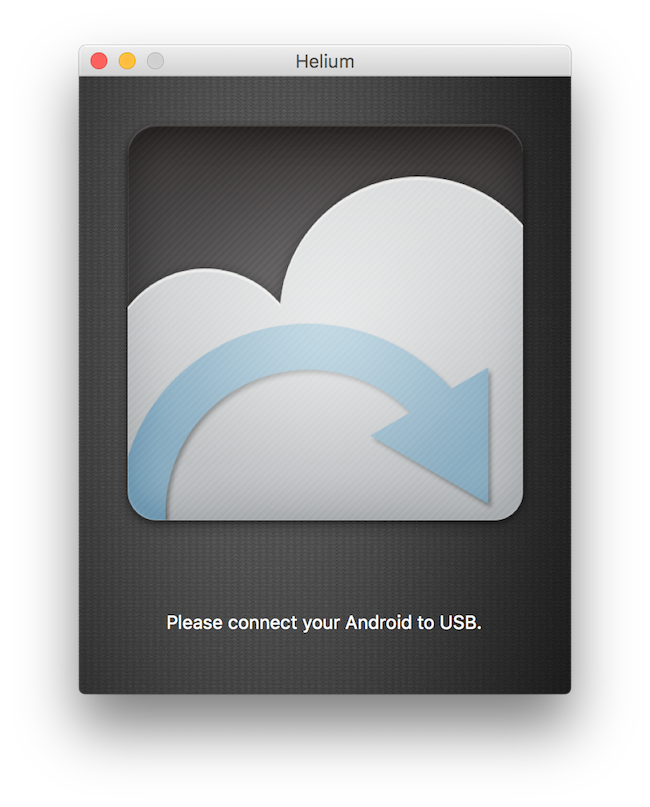 There used to be a time when Titanium Backup was the ultimate backup solution for Android, but not anymore. If you're looking for purely an app sync and backup solution for your Android that works with Mac, and that, too, without or at minimal cost, Helium is the answer.
The utility comes from Koush – the famous developer behind ClockworkMod recovery and other related products. The premise behind Helium is that allows you to backup and sync not just the regular calls, messages, logs and settings, but also all your installed apps – including associated data – to your computer's local storage, a cloud storage solution, or even between Android devices. What sets Helium truly apart is the reliability of the backup service and app syncing that actually works. Being a blogger, I frequently migrate from one device to another, and Helium has been a lifesaver every time.
Helium works primarily on your Android device with an accompanying desktop app. For the app to work, you have to connect it with a PC using USB cable the first time you run it, and will need to repeat this exercise every time you reboot your device. Other than that, the Android app works independently, and allows you to select what to backup and where, and how frequently.
While Helium is a free (ad-supported) app, there's a premium version that will remove ads, enable cloud and scheduled backups, sync between Android devices and more. Seeing as how the premium version costs just $4.99, it's a highly recommended, worthwhile purchase.
4. Pushbullet/PushPal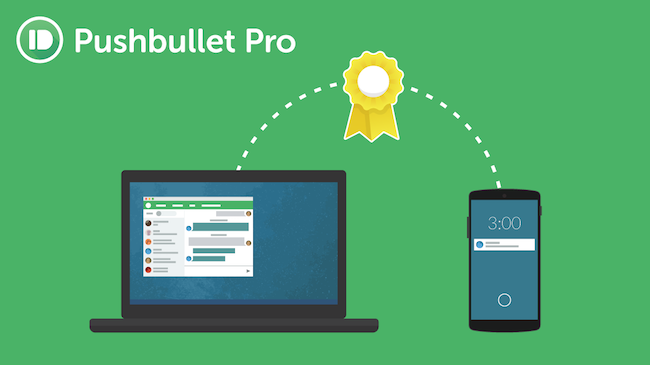 The inclusion of Pushbullet in this list might seem controversial, but it has to be mentioned. Pushbullet is basically an online service that allows for "pushing" of content from desktop to the phone – and the other way around – without needing a dedicated desktop app. The service is available for both Android and iOS and works out of various popular browsers, including Safari, Google Chrome, Firefox, Opera etc. The service allows viewing and responding to Android notifications from your desktop, get notified of different events, share files and links, chat and various other things. What's really interesting about Pushbullet is its customizability using services like IFTTT or even Tasker, making Pushbullet an obvious choice.
PushPal is a third-party Mac desktop app for Pushbullet that lives in your Mac's menu bar and makes it a lot easier to access Pushbullet content. Pushbullet has an official Windows app – PushPal replicates that experience on the Mac. You can drag content and files that you want to push to your phone to the menu bar icon and the app takes care of the rest. If you end up using Pushbullet, PushPal is definitely a worthwhile addition.
5. doubleTwist Sync for Mac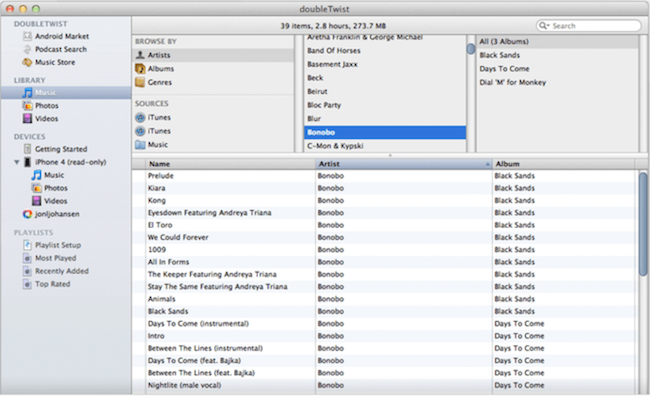 One of the major challenges that Mac users having Android smartphones face is not being able to sync their music stored in iTunes with their Android device. doubleTwist aims to solve exactly that, and nothing more. This free app comes with its own interface that will automatically pick your iTunes music library and your Android device once it's connected to the Mac via USB cable. doubleTwist Sync for Mac also supports two-way syncing, ensuring that any changes you make to your library on your device are reflected in your iTunes library, from new playlists to metadata changes to track additions/removals.
The free version of doubleTwist Sync relies solely on the USB cable, but you can make an in-app purchase to enable AirSync, which will do the same without relying on a hardware connection. Even if you use the free version, doubleTwist is pretty awesome for what it does.
6. Google Photos/Drive Combo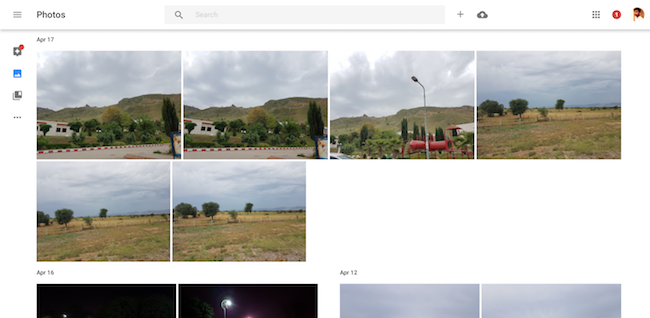 One of my major challenges with using an Android phone with a Mac was not being able to keep my photo library in sync with my desktop. I have a ton of photos in Mac's native Photos app, and there's no reasonable way of syncing the whole thing with my Galaxy S7 edge. Enter Google Photos. Google Photos is Google's own cloud storage for photos with unlimited storage for high-quality images (up to 16-megapixel shots). You install the app on your phone and enable backup, and you should be good to go.
The challenge with Google Photos, however, is that it doesn't have a companion desktop app for either Mac or Windows, which basically means that while your photos are safe in the cloud, they don't get synced with your computer. This is where Google Drive comes in handy. It's a multi-step process that takes a little getting used to but works like a breeze after that.
Import your photo library from the Mac Photos app into the uploader, and wait for it to finish uploading everything into the cloud. The process will depend on the size of your photo library as well as your internet connection speed.
Go to drive.google.com, and sign in with your Google Account. In Drive settings, enable the option for Creating a Google Photos folder.
That's it – all your Google Photos will now sync with a dedicated folder within your Google Drive folder. This is a limited two-way sync, though; anything you delete in the Google Drive folder will also get deleted from Google Photos (and vice versa), but anything added to Google Drive will not get automatically added to Google Photos. Additions still occur only through the Desktop Uploader or via the Google Photos Android app or web interface.
7. Samsung SideSync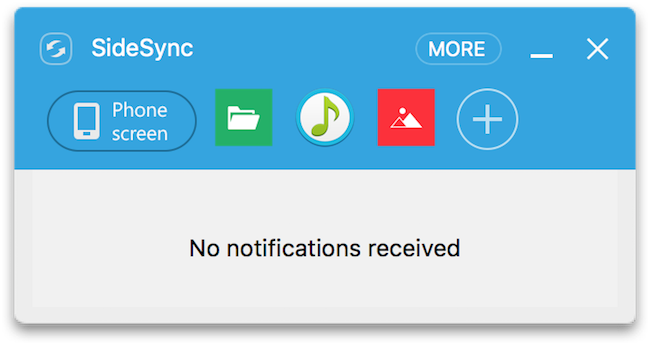 SideSync is Samsung's own, free, desktop manager for Samsung Android phones. While this might seem limiting (and it probably is), the fact is that a vast majority of Android smartphones out there today are made by Samsung, and SideSync will work any Samsung Galaxy device running Android KitKat or above. SideSync sits in the bottom of your screen and allows pretty much everything that you expect from a desktop manager app – showing and responding to notifications, mirroring the entire device and its contents, transferring files and media – you name it. The best part I like about SideSync is the fact that it's totally free with no caveats attached, has a great interface, and just works. The device mirroring functionality is especially a godsend for people who often need to take screenshots, as SideSync will enable capturing screen even in those areas where you otherwise might find it impossible to do so. SideSync also enables sharing your PC's keyboard and mouse with the phone, which comes in pretty handy when playing games or responding to texts.
SideSync works over both USB connection (faster) and WiFi both and is available for Mac and Windows.
SEE ALSO: How to Format USB Drive on Mac
Which one is your favorite tool to manage Android device with Mac? Do let us know in comments section.