Internet Download Manager, or IDM, is one of the most popular download managers out there. It has some really cool features like download speed acceleration, download resume, scheduled downloading, video grabber, browser integration, and much more. Sadly, IDM is only available for Windows. Plus, the software is available for a 30-day trial, beyond which you'd have to buy a license that starts at $11.95/year. So, if you are looking for an IDM alternative that is free or that can work on other operating systems as well, this article has got you covered. So without further ado, here is a list of the top 8 free IDM alternatives that you can try:
1. JDownloader
JDownloader is a free download manager that has some of its parts open sourced. When it comes to features, JDownloader has most of the useful ones that come packed in IDM. For instance, you can resume downloads, set bandwidth limitations on your downloads, and apply themes. JDownloader also offers multilingual support like IDM.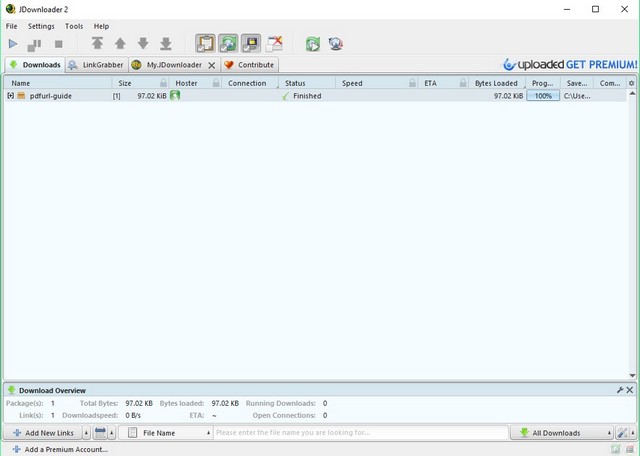 Apart from its similarities with IDM, JDownloader can also solve some CAPTCHAs by itself. Whenever you come across a site that requires you to solve a CAPTCHA before presenting you with the download link, JDownloader would automatically solve it and start the download straight away. You can download JDownloader not only on Windows, but also on Linux, Mac, or any other Java-based OS.
Download: Free
Platforms: Windows, macOS, Linux, Java-based platforms
2. EagleGet
EagleGet is a lightweight download manager available for Windows. It some features similar to IDM, like scheduling downloads, accelerated download speeds (up to 6 times), applying themes, setting speed limits, and browser integration. Unlike IDM, EagleGet doesn't require an additional antivirus program on your computer but has its own malware checker.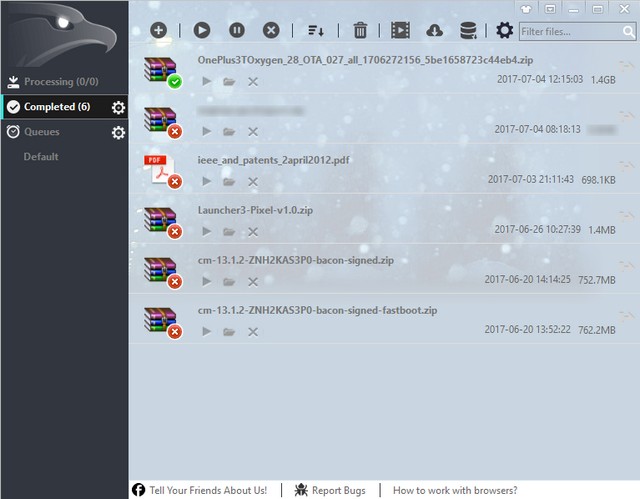 EagleGet download manager can even refresh expired download addresses without restarting from the beginning. Additionally, you can import your download list from any other download manager to EagleGet, so if you are moving from IDM, you can easily do this to move all your pending downloads to this free software. Personally, I use this because of its lightweight nature and ease-of-use.
Download: Free
Platforms: Windows
3. Free Download Manager
Like its name suggests, Free Download Manager is a free tool that has the potential to replace IDM on your computer. With the ability to schedule and accelerate downloads, it boasts some similarities to IDM. In addition to these, you can even resume broken downloads from the last stable point. Free Download Manager also comes with the special capability of supporting BitTorrent clients. Moreover, you can add magnet links or torrent files to this, and your file would be downloaded as usual. Unlike IDM, it is also available for download on Mac.
Download: Free
Platforms: Windows, macOS
4. FlashGet
FlashGet is a really fast download manager that can accelerate your downloads up to 10 times the speed, as compared to IDM's 5 times. Boasting some similarities with IDM, it lets you create unlimited download categories and can call your antivirus program automatically after a download is finished. FlashGet also comes with an integrated offline reader. With its browser integration, it is one of the top contenders to be the primary IDM alternative.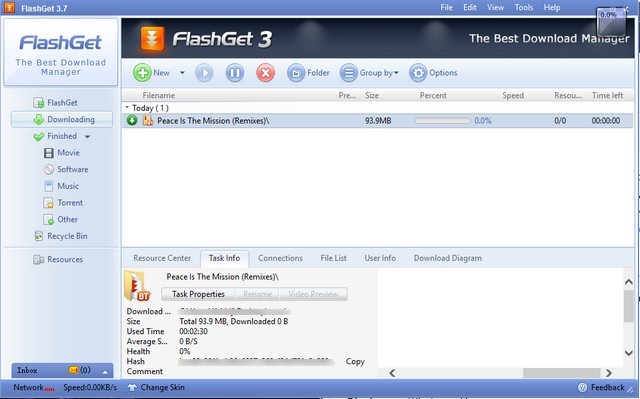 Download: Free
Platforms: Windows
5. Internet Download Accelerator
Internet Download Accelerator is one of my favorites in this list. With many features like scheduled downloading, multilingual support, video and MP3 downloading, accelerated downloading up to 5 times, and themes, it bears a lot of similarity to IDM and is still free. You can use it for your personal use as much as you want, but if you want to use it for commercial purposes, you can buy its Pro version that will cost you $9.95 as a single user. With this pro version, you can get rid of the ads and even get access to some more features, like download speed control, FTP explorer, site manager etc.
Download: Free, $9.95
Platforms: Windows
6. uGet Download Manager
uGet Download Manager is a free open-source project that was launched in 2003. Equipped with all the basic functionalities of a download manager, it is a lightweight application available on a plethora of different platforms. Like IDM, it has the capability of downloading multiple files at a time, resuming paused downloads, and scheduling downloads. With its source code uploaded on SourceForge, you can rest assured of its security.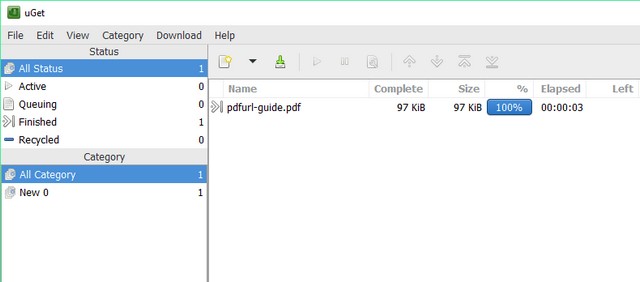 Download: Free
Platforms: Windows, Linux, macOS
7. Download Ninja
In addition to being an IDM alternative, Download Ninja can also be a DownThemAll! alternative for Google Chrome. As an extension, you don't have to download it to your system in order to make it work. Simply add it to your Chrome browser, and you're good to go. With Download Ninja, you get features similar to IDM like speed limiting, multilingual support, applying themes, download resume, and download acceleration. Apart from these similarities, you also get an option to shred the data and metadata of your downloads for utmost privacy. Being an extension, it is one of the best download managers you can use on your Windows PC or Mac.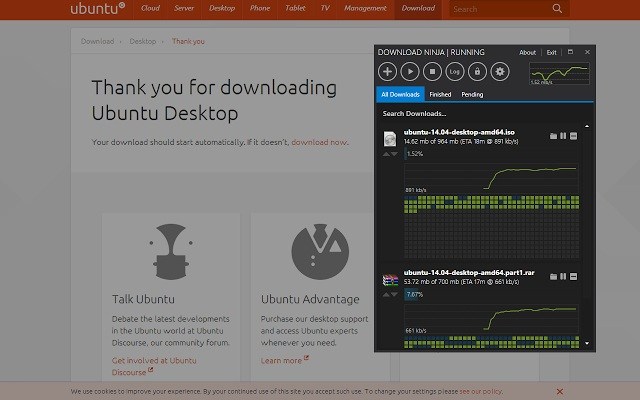 Download: Free
Platforms: Chrome
8. DownThemAll!
If you use Firefox, then you can download the DownThemAll! add-on to your browser. Albeit being an add-on, it offers features similar to IDM like one-click download, categorized (filtered) downloading, download acceleration up to 4 times, and download resume. Unlike IDM which works only on Windows, you can use DownThemAll! on any platform that supports Firefox. If you are not looking for a standalone download manager, then you should definitely try this one.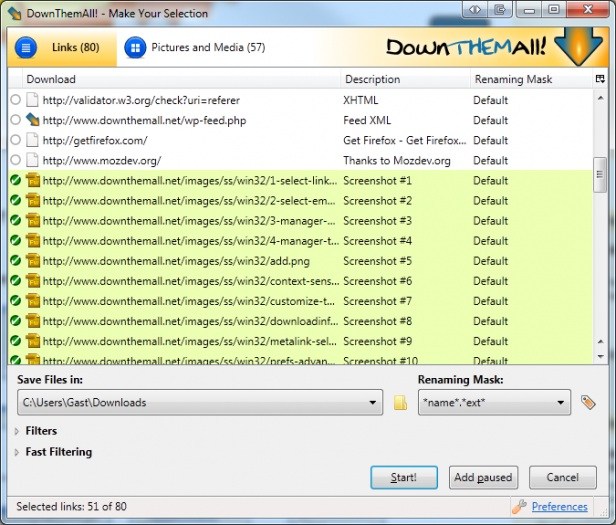 Download: Free
Platforms: Firefox
BONUS: Wget
Not exactly a download manager, GNU Wget is a command line program that can retrieve content from web servers using some CMD/Terminal commands. It can easily be called from scripts, Cron jobs, and terminals without X-Windows support. As daunting as it may sound, it is not that difficult to use it. You can check out our detailed article on how you can use Wget to download almost anything on the internet.
SEE ALSO: 4 Best Download Managers for Mac You Should Use
Download Better With These Free IDM Alternatives for Windows and Mac
Downloading is one of the most basic and important tasks when you are online. There are tons of tools that can improve this experience by a mile. And now that you know a bunch of download managers that you can replace IDM with, it is time to use the same features in a free tool. So, which download manager will you be using on your Mac or Windows PC? Let us know in the comments section below.