Madame Web's trailer was finally released yesterday and this movie, according to me, is one of those which can either be absolutely fantastic or can go down in flames. Now no matter how this turns out, one thing Madame Web deserves credit for is the amazing star cast it boasts. The lead role of Madame Web is being played by the Fifty Shades of Grey famed Dakota Johnson which in itself is quite a bold move by Marvel and I, personally, am quite excited to see where it goes.
Other famous actors like Sydney Sweeny and Emma Roberts are also going to be a part of this movie. However, there is a lot of speculation revolving around which character, the cast of Madame Web will be playing. So here, let's talk about the characters each member of the cast is speculated to play!
1. Dakota Johnson as Cassandra Web (Madame Web)
It was confirmed a long time back that Dakota Johnson will be part of the cast of this movie. It was not confirmed which one she would be playing, Cassandra Web or Julia Carpenter. However, after the release of the Madame Web Trailer, we know that she will be playing Cassandra Webb. Dakota could be seen as sporting a red jacket like that of Cassandra Webb in her younger years in the comics.
2. Sydney Sweeny as Julia Carpenter
If you are unaware of this character, Julia Carpenter is a pretty well-known character among Spider-Man comic fans. She is the second Spider-Woman who later took up the mantle of the second Arachne. She is relevant in this movie as Julia is the one to whom Madame Web transferred her powers when she was about to die turning her into the new Madame Web.
In this movie, Sydney Sweeny is said to be playing Julia Carpenter and might portray the second Spider-Woman or Arachne who later on turns into Madame Web.
3. Celeste O'Connor as Mattie Franklin
The next cast member of Madame Web is Celeste O'Connor, who is playing the role of Mattie Franklin. She is the niece of J. Jonah Jameson and the third character to be called Spider-Woman in the Spider-Man comic verse.
She is the daughter of Jerry Franklin who is rumored to be played by Mike Epps. It would be interesting to see what names they go by in the movie since Julia Carpenter is initially Spider-Woman too. So, there's a possibility that Carpenter will be seen as Arachne in Madame Web.
4. Isabela Merced as Anya Corazon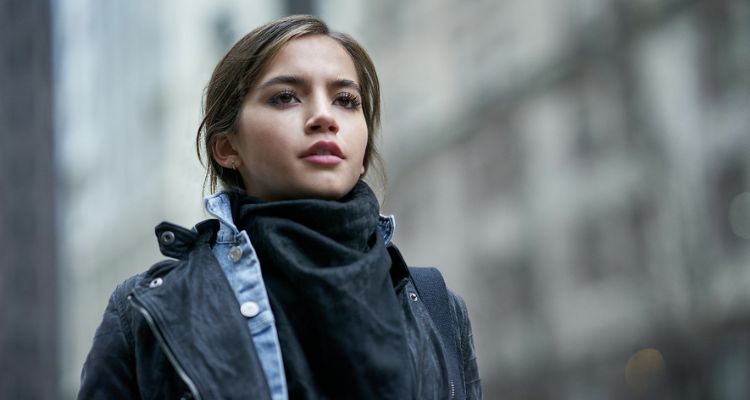 Isabela Merced is rumored to be playing Anya Corazon in Madame Web who is one of the much younger spider people in this universe. She was granted her powers not by a spider bite but by magic.
Anya saw a man being attacked by a strange group of assailants. She interfered in the fight and took several injuries to save him. This man was Miguel Legar, a sorcerer for the Spider society, who saw her as having the heart of a hero and took her back to his base gradually granting her superpowers after which she took up the mantle of Spider-Girl.
5. Emma Roberts as Mary Parker
Now mind you, this is Mary Parker being played by Emma Roberts, not May Parker. This is evident enough to show us how far back the story of Madame Web is set in the Spider-Man universe.
Now we don't know who will be playing Richard Parker, but since this movie is set in the Sony universe, the same one as "The Amazing Spiderman," we might get to see Campbell Scott as Richard Parker.
6. Adam Scott as Ben Parker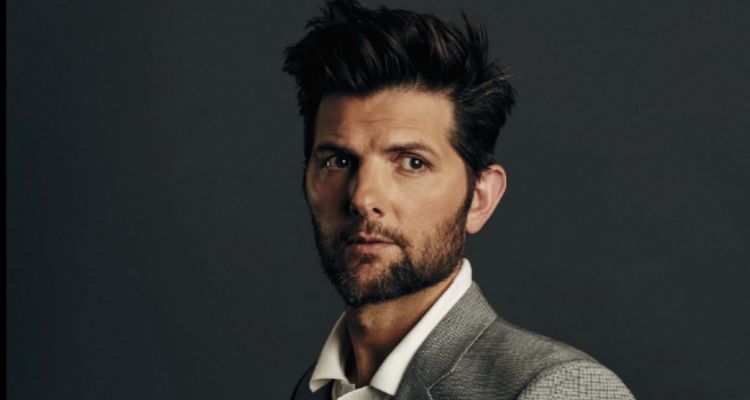 Adam Scott is reported to be playing Ben Parker in this movie, adding him to the list of "Uncle Ben(s)" in the Spider-Man universe. But, he is quite obviously going to be a much younger Ben Parker, giving us an idea of how early in the timeline this movie is set.
We don't know yet who is going to play his wife, May Parker, but we will let you know as soon as we get our hands on some information.
7. Tahar Rahim as Ezekiel Simms
In the Madame Web Trailer, we get to see Tahar Rahim in a suit that looks awfully similar to the Spider-Man suit. Initially, It was rumored among the fanbase that he might be playing an alternative version of Spider-Man who existed even before Peter Parker came into the picture. However, it turns out that he is not the hero but the Antagonist of the movie who is hunting down Cassandra Webb and the other three girls.
I for one did not ever think that a Spider-Man-like suit could look this intimidating but Tahar Rahim pulled it off so well that it looks very villain-like. However, these are all the characters we have seen in the Madame Web trailer and the ones who are rumored to be in the movie. Now what's left to see is if Marvel would be able to pull off such a risky project or not. Till then, fingers crossed.
---
Load More