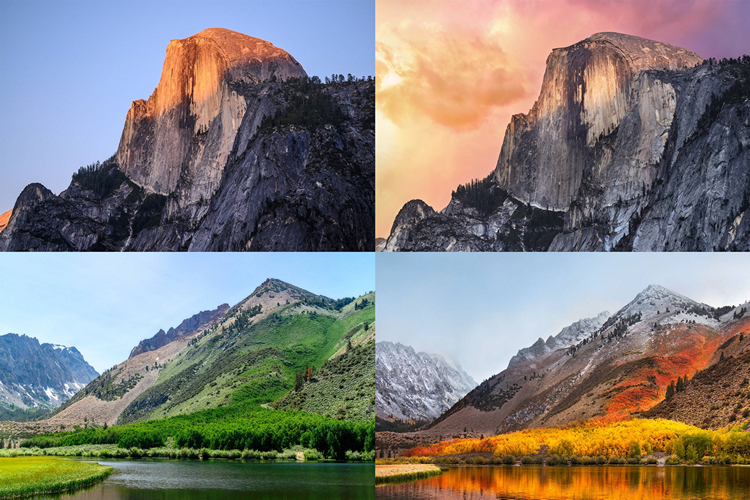 Wallpapers that come with every major version update of macOS has always been a pleasure to look at. It is indeed because of the scenic nature these wallpapers portray. The wallpapers were so inspirational that it motivated a group of friends to recreate all of them during a one-week road trip through California.
The trio visited every spot across California to capture pictures that are covered in Apple's wallpaper collection. This included wallpapers bundled in macOS Mojave, High Sierra, Sierra, El Capitan, and Yosemite.
Take a look at a few of the image samples compared side by side with Apple's wallpapers below.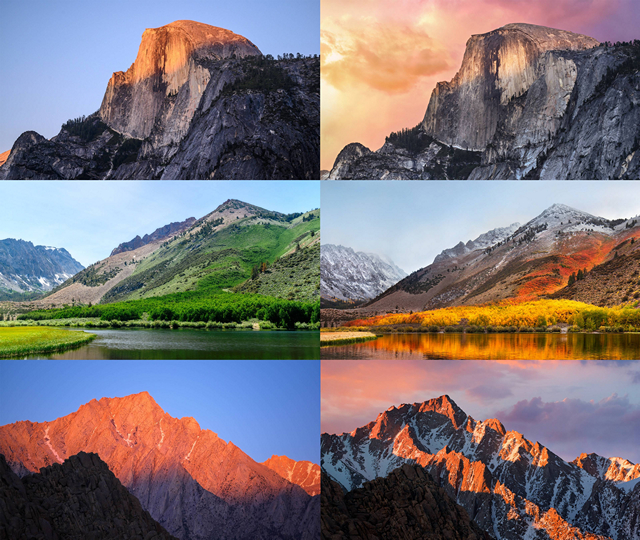 The friends started off their trip to Death Valley and hiked sand dunes in over 120 degrees of heat to recreate the wallpaper used in macOS Mojave. It is worth noting that sand dunes in Death Valley are considered to be one of the hottest places on Earth.
The macOS Sierra wallpaper got captured at Alabama Hills, which is about 100 miles away from Death Valley. The High Sierra wallpaper was also captured by them on the same day. However, the picture shot by these people flaunts the greens of the place unlike Apple's one.
Similarly, the trio set out on a complete adventure trip to cover and recreate all other wallpapers that made their way to Apple's macOS wallpapers. In case you are interested to view all the recreations captured by them, you may do so here.
They have also made a video vlogging their journey and explaining how they made it till the end. The video is linked below and feel free to check that out.
So, what do you think of the efforts of these people? Are you interested to go on a similar road trip with your friends? Tell us in the comments.
---