Are you on the lookout for great games for your Android device, but are limited by a limited data pack or measly internal storage? Fret not, as the Google Play Store has a ton of great games that don't occupy much of your precious internal space and work perfectly well on even the most basic of Android devices. Most of the games on these lists will ensure that you save yourself some storage, and ensure you enjoy some great games on mobile.
Best Low MB Arcade and Retro Games
1. Hoppenhelm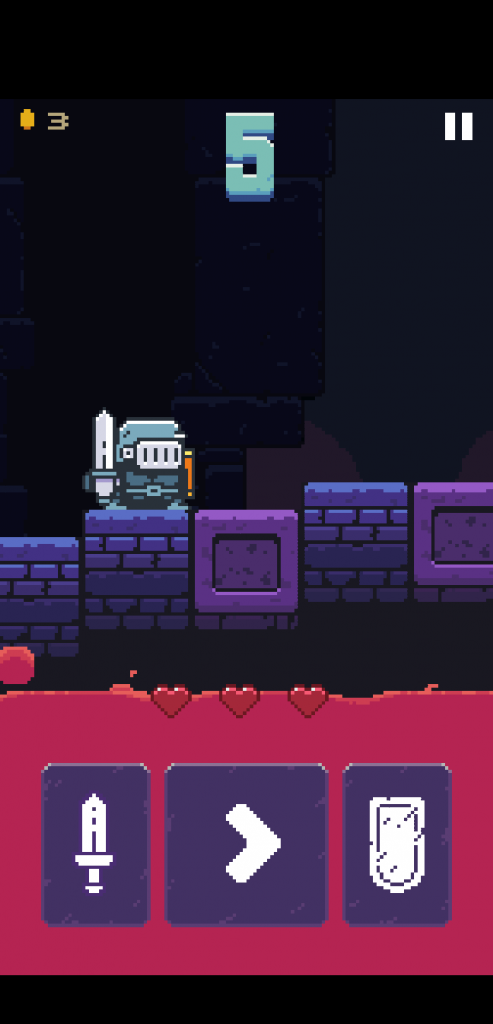 Let's kick off this list with a retro-style arcade game that puts you in control of Sir Hoppenhelm, an 8-bit knight who's lost in the dungeons of his castle. The main objective of the game is to jump and hack your way through obstacles in the dungeon and see how far you can get in a single go. Even though the game has a small package size, it offers endless hours of gameplay, with the difficulty steadily ramping up as you progress. On top of that, the game offers a variety of different unlockable characters and weapons that you can play with.
2. Slither.io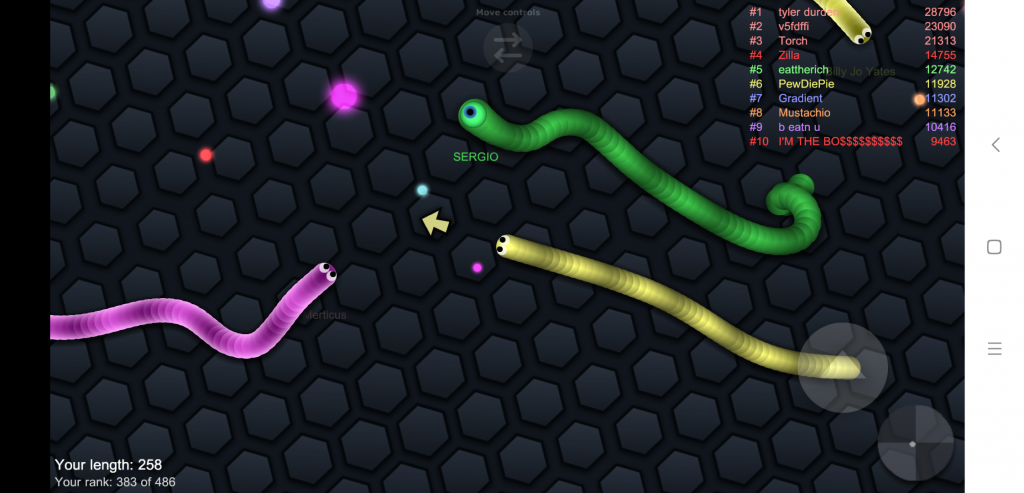 Next up is Slither.io, a simple but not-so-easy game that doesn't take up too much space on your smartphone. In the game, you take control of a tiny worm and help it navigate the terrain, picking up colorful pellets that help you grow and staying away from larger worms that might blow you up. Be careful, because if your head touches another player, you'll explode, but if another worm (even if it's larger) touches you it will explode and you can then eat its remains. The game has two modes – one in which you can play against AI and another in which you can take on other players online. You can also play this game on a web browser. If you love this game, you can find games similar to Slither.io by clicking on the link.
Download Slither.io (Free)
3. Pix Hop
Want a hyper-relaxing platformer to spend time with when you are bored? Pix Hop is the best option for you. In this game, the goal is to jump from one platform to another, as long as you can. It has a simple, tap-and-play control, and is a perfect game for anyone who is running short on space in their mobile. Pix Hop allows 25 unlockable and integration to Google Play achievements, for those that like achievement hunting.
Download Pix Hop (Free)
4. Tank Hero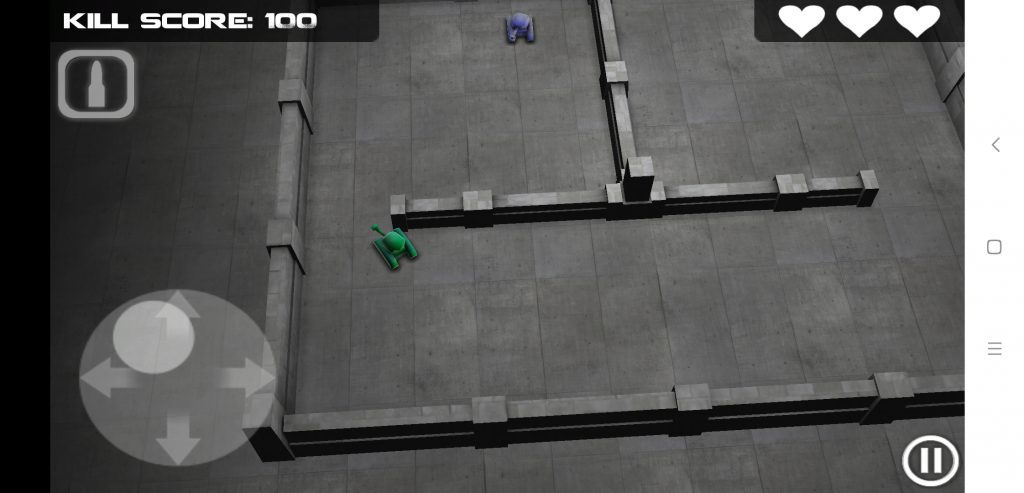 Take charge of a miniature tank and battle other tanks across 120 levels with 3 unique environments. Fire cannons, heat-seeking missiles, and howitzers at 5 different types of AI tanks will try their best to take you down. The game is tons of fun and the simple controls ensure that playing them on a smaller screen isn't too much of a hassle. What's really great about the game is that it's completely free to play and can also be played offline, in case you don't have access to an internet connection.
5. Brick Game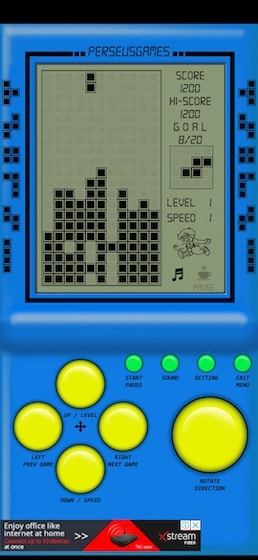 Remember the old-handled gaming console that lets you play all those entertaining games? Well, if you don't want to deal with the complexity and intensity of modern games and want to go back to simple times, you should install the Brick Game. This is not a single game, but rather a compilation of the best games from the most popular console of the 1990s. There are 19 different games here with many levels and speed control. You also get 11 different themes along with the original 8-bit soundtrack. The game list includes Brick Puzzle, Tank, Racing, Snake, and more.
Download Brick Game (Free)
Best Low MB Puzzle Games
1. Mekorama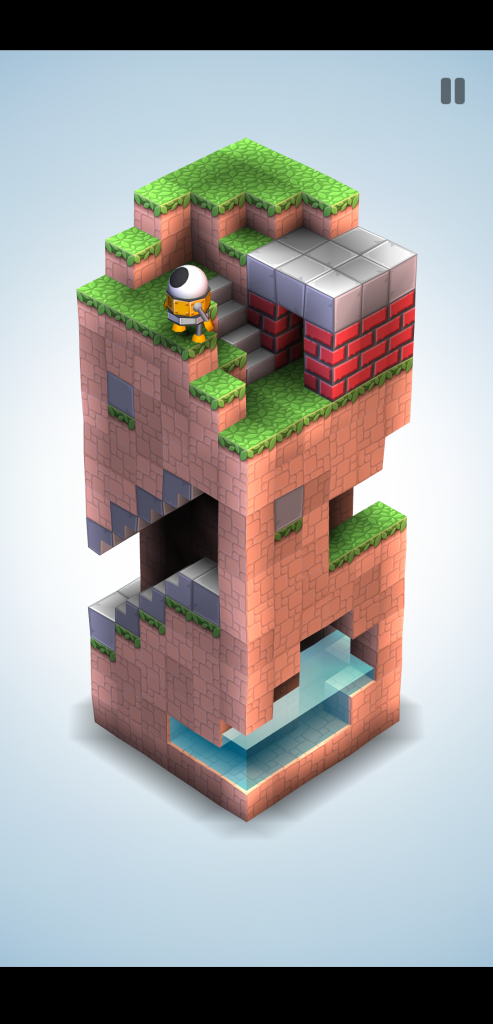 If you're a fan of puzzle games then you should definitely check out Mekorama, a challenging game in which you control a cute little robot and complete complex 3D puzzles. Even though the game has a small install size, the visuals look absolutely stunning and the game has a very relaxing soundtrack. You can even create your own 3D dioramas with the game's in-built diorama maker and share them with other players around with world. Mekorama doesn't require an internet connection to work, which makes it a great game for those of you who don't have an unlimited data plan.
Download Mekorama (Free)
2. Flow Free
Flow Free is a simple but addictive puzzle game that requires you to connect two dots of the same color using pipes on a grid of varying sizes to create a flow. The game offers over 2,500 different puzzles of varying difficulties, making the game quite a challenge to complete. On top of that, the game also features a Time Trial mode in which you have to complete the puzzle before the time runs out. The game occupies barely any space on the device and is definitely a title that you can keep on your device even if your device's internal storage is nearly full.
Download Flow Free (Free)
3. 2048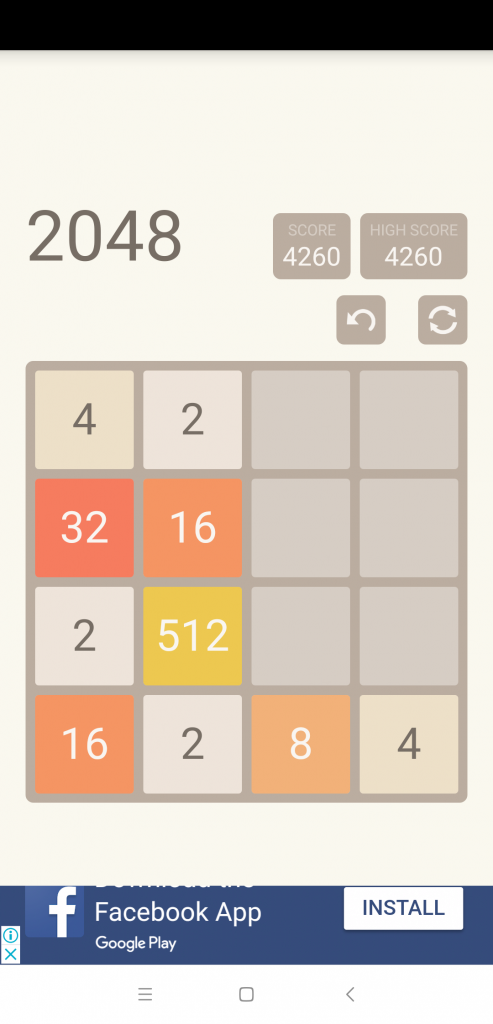 Coming to the classic puzzle title that went viral some time ago- 2048. The game is a simple math puzzle in which you combine two tiles with the same number to create a larger number, each move adds another tile to the board, making the game progressively more difficult. Once you fill-up the board and don't have any moves left, you'll have to start all over again, so be careful of the decision you make. Since it's a fairly simple game, it doesn't take up too much space on your device and it can even be played offline, which is an added bonus.
Download 2048 (Free)
4. Infinity Loop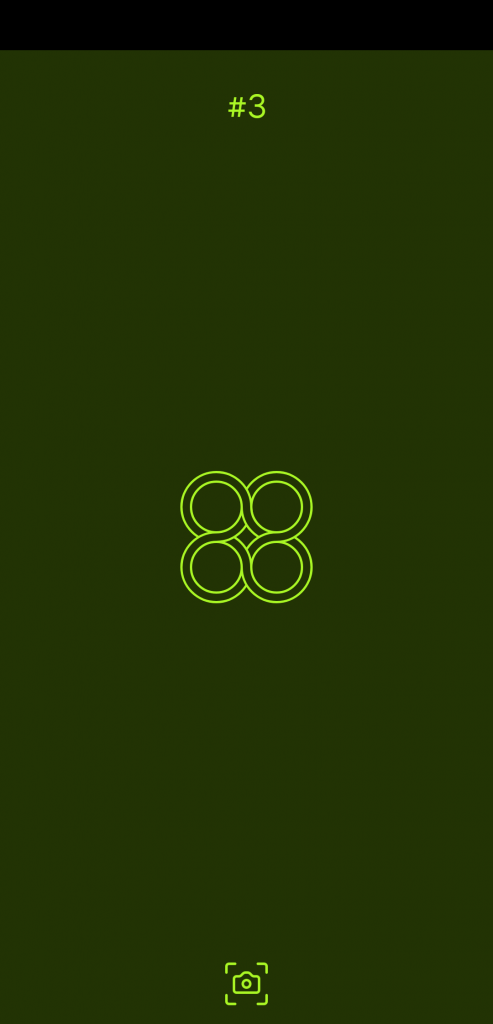 The last great puzzle game on this list – Infinity Loop – is not only challenging but also quite relaxing, thanks to its soundtrack. The game's fairly simple to play, you just have to tap on pieces of a puzzle to complete a perfect loop, but it can get fairly challenging after you complete a few levels. In accordance with its name, the game has infinite levels, so you can keep playing it without worrying about running out of levels.
Download Infinity Loop (Free)
5. Robot Wants Kitty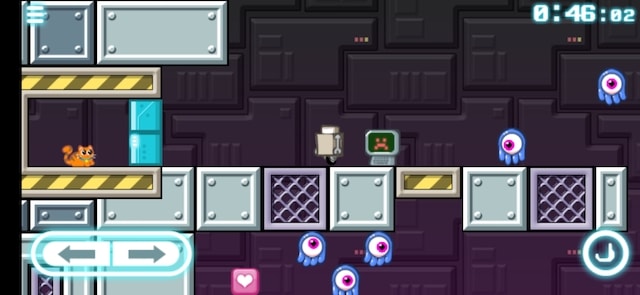 Robot Wants Kitty is a fun little game that everyone will enjoy. It's a classic platformer puzzle game where you play as a cold, mechanical robot who is lonely. The robot wants to feel that lonely void by capturing a kitty. Your aim is to help the robot get his kitty while dodging lasers, avoiding enemies, and doing everything else that the game throws at you. As you progress, the levels become harder and harder and you will need to upgrade your robot to enhance its abilities so you can achieve your target. A great game for passing your free time on your phone.
Download Robot Wants Kitty (Free)
Best Low MB Racing Games
1. Sky Fighters 3D
This game puts you inside the cockpit of a jet plane, pitting you to race and dogfight against other planes. Sky Fighters 3D is modestly sized to save space on your phone, and allows for single-player gameplay. The game also allows you to commander your own fleet, 48+ realistic missions, 10+ authentic planes to pilot, and immersive gameplay to enjoy.
Download Sky Fighters 3D (Free)
2. Dead Ahead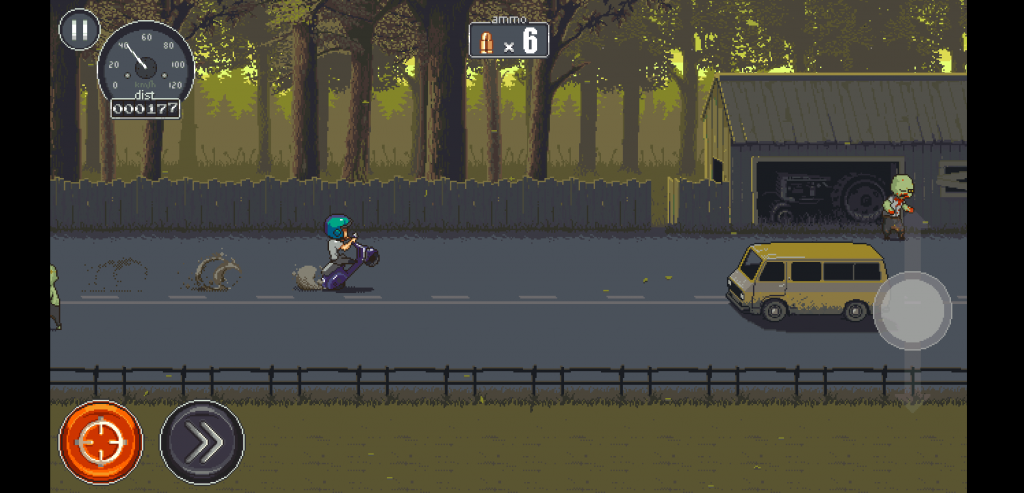 Dead Ahead is an unconventional racing game that is a blend of traditional racing games and endless runners. Set in an 8-bit world experiencing a zombie apocalypse of epic proportions, Dead Ahead is a racing game in which you race for your life. Dodge and weave through obstacles while taking down the undead. The game allows you to pimp your ride and upgrade your weapons to take down zombies a bit more efficiently. Try out Dead Ahead if you want to try out a racing game with a deadly twist.
Download Dead Ahead (Free)
3. Crazy Racer 3D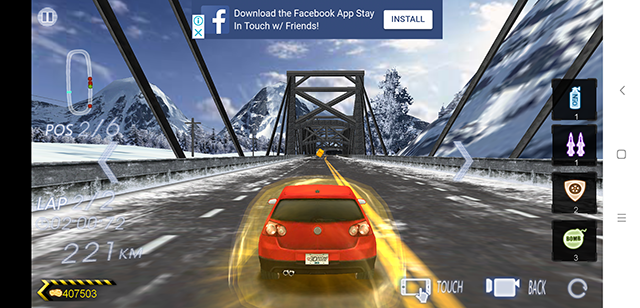 Get your adrenaline pumping with Crazy Racer 3D – a fleshed-out car racing game in a compact package. The game features 24 different race tracks, 6 different supercars, 3 game modes, and a ton of customization, making it a whole lot of fun to play. Much like Space Racing 3D, Crazy Racer 3D also allows users to take down their competition using powerups that they can collect on the track, which adds a whole new dimension to the otherwise simple racing game.
Download Crazy Racer 3D (Free)
4. Real Bike Racing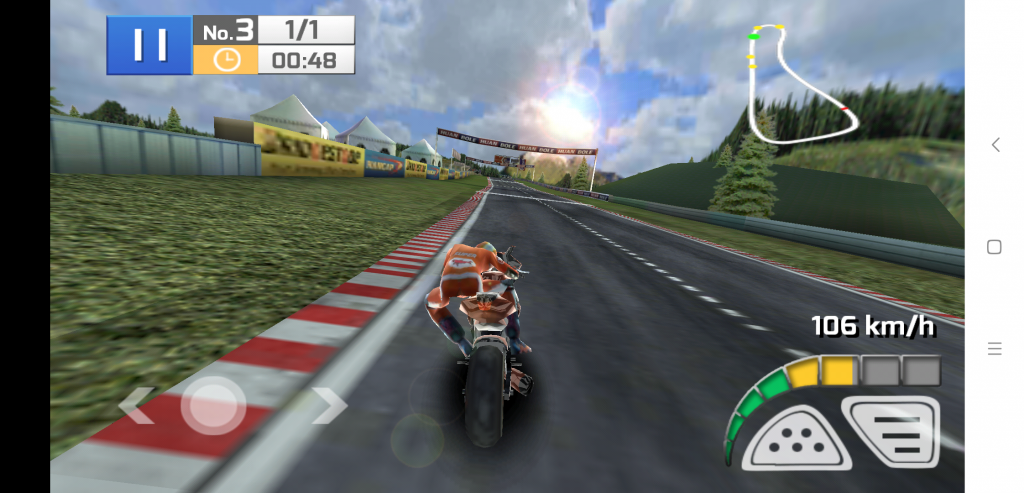 In case you prefer riding bikes to driving cars, then you should definitely check out Real Bike Racing. The game offers players over 10 unique superbikes which they can ride on a couple of different tracks. The controls are fairly simple and the game even features VR support, in case you wish to play it with a compatible VR headset like the Google Cardboard. Even though the game has decent graphics its installation size is surprisingly small, which makes it a decent racing game to have if you don't have enough space on your smartphone.
Download Real Bike Racing (Free)
5. Dr. Driving 2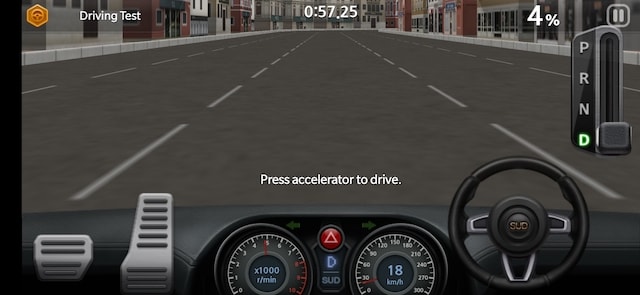 Dr. Driving 2 is the sequel to the popular driving simulator game Dr. Driving (free). While the game is larger than its predecessor, it still undercuts our 25MB limit. If you can't get it working properly on your phone, you should check out the original that I have linked above. The big improvements with the new game are the enhanced graphics and inclusion of challenging multi-stage levels along with real-time online multiplayer gameplay. For a phone game, this offers an excellent driving simulation experience. All the controls work perfectly and the physics is on point. You will feel as if you are really driving. If you like playing simulation games, go check it out.
Download Dr. Driving 2 (Free)
Best Low MB Shooting/Action Games
1. Modern Sniper
Candy Mobile's Modern Sniper is a great option you should try if you're a fan of shooting games, but don't have the internal storage to install larger titles like PUBG or Fortnite. For a game packed within such a small package, the game offers pretty great graphics and a wide array of realistic weapons to choose from. There are over 50 missions to keep you engrossed and 6 unique maps with different challenges of their own. The gameplay mechanics are fairly simple to get a hang of, so you'll be shooting down enemies in no time.
Download Modern Sniper (Free)
2. DOOM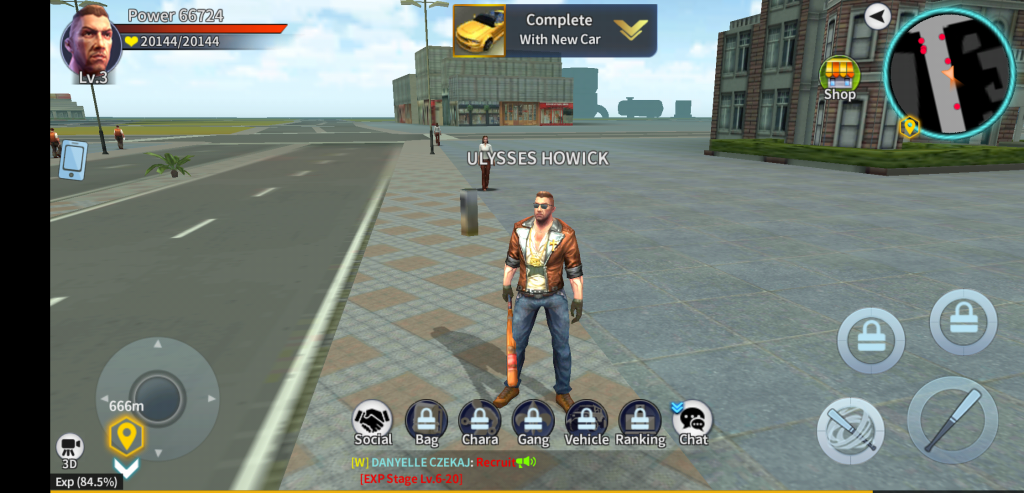 The granddaddy of modern-day FPS, DOOM sees the players fill the shoes of the space marine fighting the hoards of demons from hell on a lunar base after things go unplanned. It has simple FPS controls, readjusted for touch controls on android. Every single level from the original release are there, so if one wants to try a no-nonsense FPS that started it all, try out DOOM.
Download DOOM ($4.99)
3. Robot Strike 3D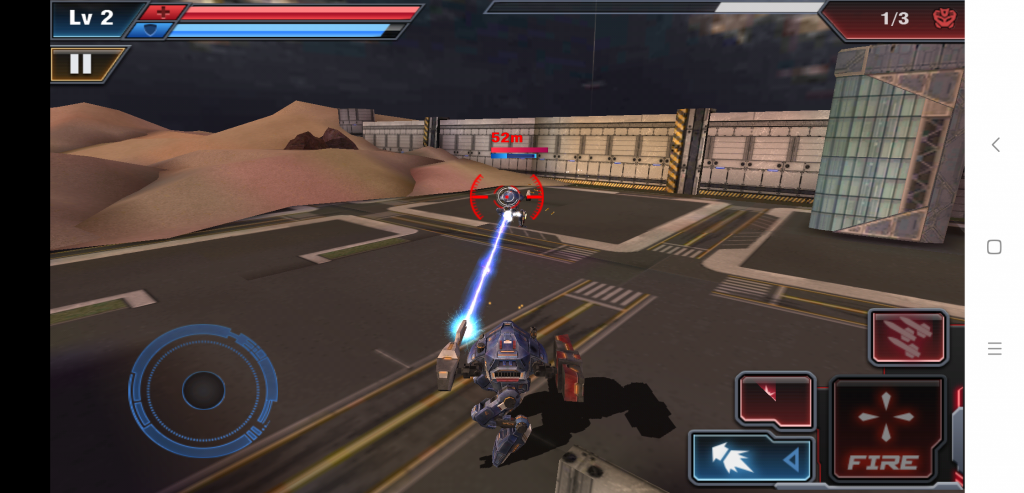 Take control of a battle robot and take down a bunch of different enemy bots spread across 60 unique levels with Robot Strike 3D – a surprisingly detailed game with a small install package. Choose from over 20 different robots, customize and upgrade your arsenal, and stay on the move or you might get taken down by a stray missile. The game's controls are fairly simple to get a hang of and you'll definitely have a lot of fun completing the missions once you get past the tutorial.
Download Robot Strike 3D (Free)
4. Devil Ninja 2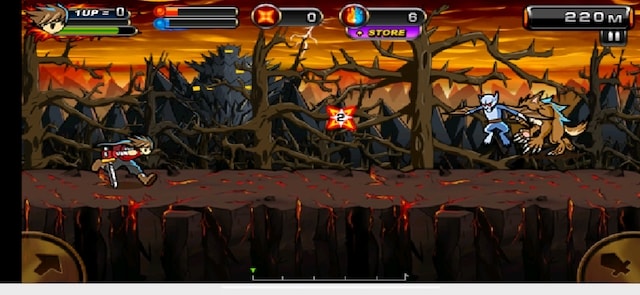 Devil Ninja 2 is one of the oldest games on Play Store and people who have been playing games on Android might already be familiar with this game. That being said, the game is so good that it would be a crime to not include it on the list. The game is packed with action and you are going to enjoy every second of it. You play as a ninja whose task is to fight against the monsters and kill the king of monsters. On your way, you will collect energy balls and items to get powerful weapons to complete your tasks. It's an entertainer through and through.
Download Devil Ninja 2 (Free)
Note: The game has not received any update from 2017 but it works on new devices and it's perfect for old devices that have not received the latest Android updates.
Best Low MB Strategy Games
1. Magium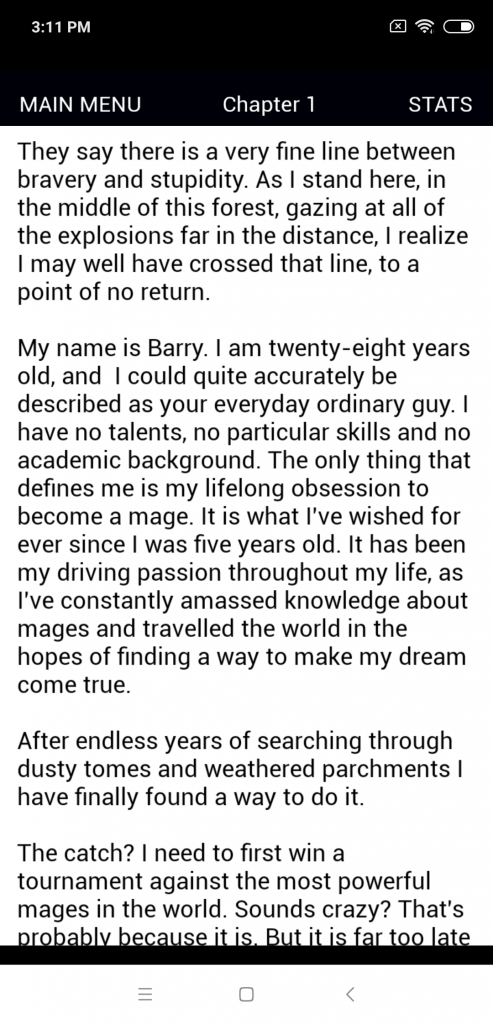 While you won't get a full-fledged strategy title in a small package, you can enjoy a text-based strategy title like Magium on your Android smartphone. Magium is a story-based game in which you choose how the story progresses, based on the decisions you make after reading each chapter. Being a fan of reading, I thoroughly enjoyed playing the game and since it has an engrossing storyline, I'm sure you'll love it too. And don't you worry, I won't delve into the story, no spoilers here.
Download Magium (Free)
2. Seedship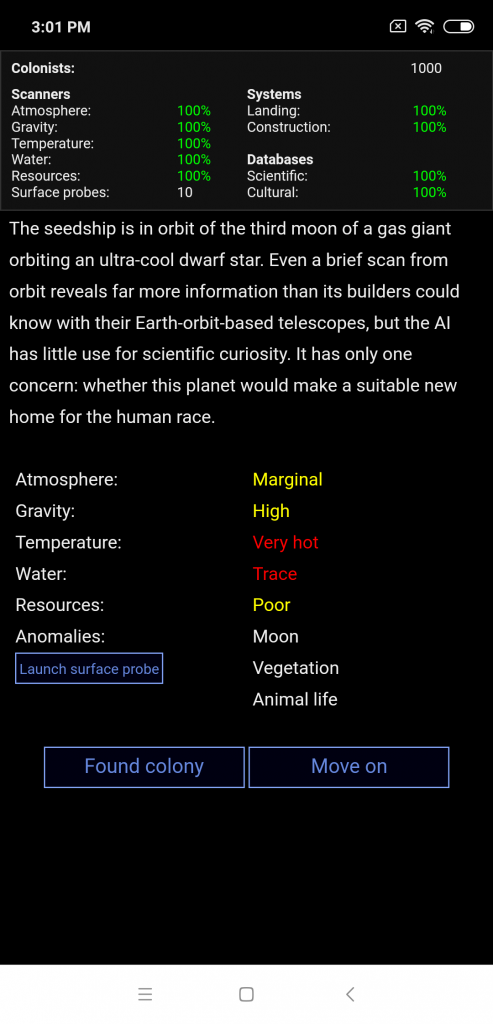 Another great text-based strategy title – Seedship – is a must-try if you're into sci-fi but don't have the internal storage to play a full-scale sci-fi game. The game puts in charge of a spaceship searching for the next habitable planet in the wide universe. You'll encounter several difficulties along the way and you'll have to strategically make the right choice because mankind's future rests on your shoulders. The text-based adventure has multiple different endings, so be sure that you take the right decision.
Download Seedship (Free)
3. Chess
For me, nothing can beat a good game of chess. It's one of the oldest strategy games in the world and it's still one of the most popular board games. If you want to test your mental acuity and enhance your strategic thinking, chess is a game that you should play. The game comes under 5MB, so you can play it on any Android device, no matter how old. The game offers 10 different levels of difficulty so you can track your progress. You also get hints and game assistance so you can win the especially tricky games and improve your gameplay. Yes, it's not as fun as other games, but it's one that everyone should play, at least, once in a while.
Download Chess (Free)
4. Shoot Bubble Deluxe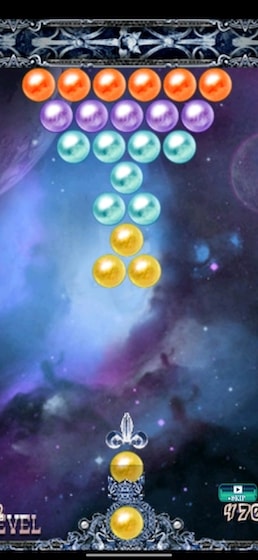 Shoot Bubble Deluxe is one of the most popular classic shooting bubble-buster games. It's both fun to play and requires a bit of strategizing. It's the perfect game to play when you are waiting for your coffee or standing in a checkout line. It has 300 different puzzle levels along with an arcade mode where bubbles go down swiftly so you have to act faster. The basic gameplay is pretty simple. Just tap where you want the bubble to go and match the same color bubbles to burst them before they get to the bottom and the game is over. I love playing this game whenever I have a few minutes to kill.
Download Shoot Bubble Deluxe (Free)
Best Low MB Cricket Games
1. Doodle Cricket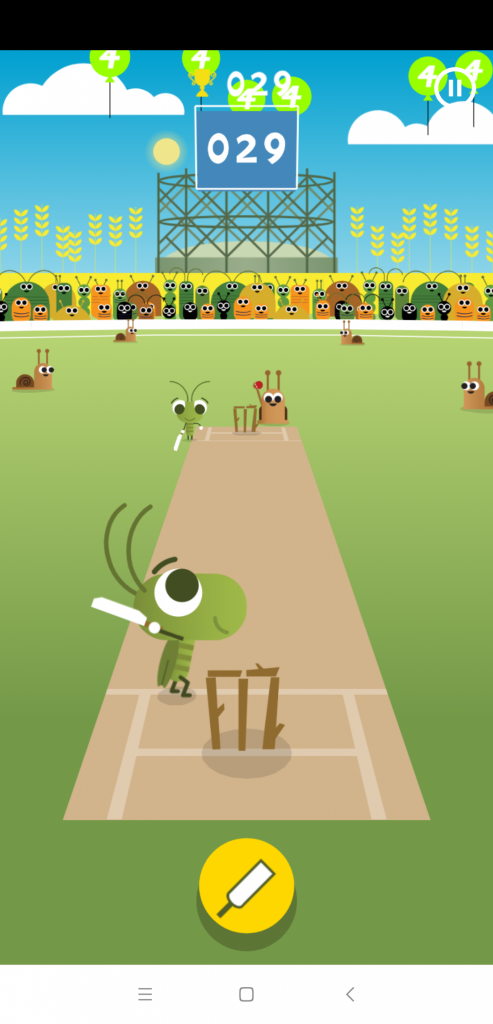 Doodle Cricket is just a repackaged version of one of Google's Doodles that barely takes up any space on your device. It's a simple, yet fun, cartoonized cricket game in which your sole objective is to score runs. In order to do that, all you need to do is tap on the screen at the right time. Doodle Cricket is a fun time pass game that you should definitely try if you're a cricket buff. It's a low MB game that will work on any device.
Download Doodle Cricket (Free)
2. Cricket Black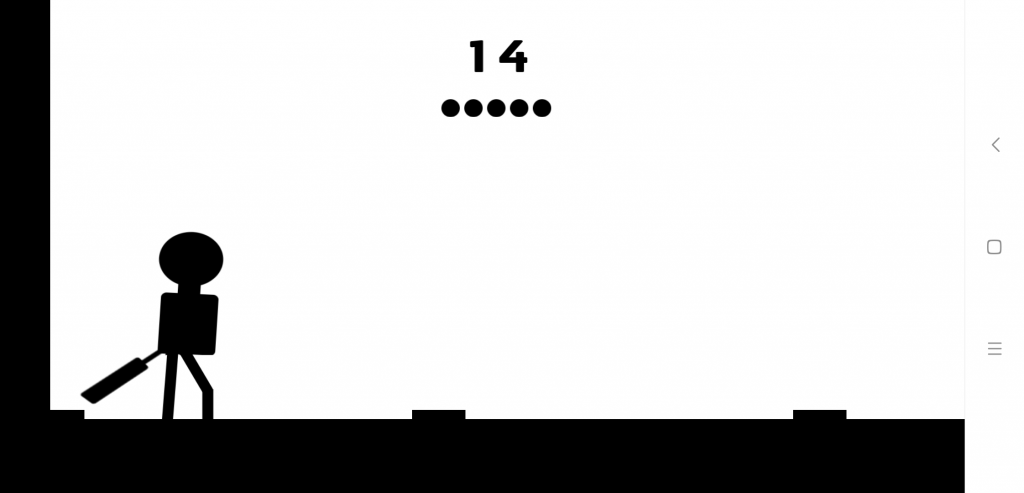 Rounding off the list is Cricket Black – a simple stick cricket game that tests your reaction time more than your cricketing skills. You just have to swing your bat at the right time and you score runs depending on how far you can hit the ball. Cricket Black is a fun game that you can play when you just want to kill some time and it takes up just 2MB on your phone, which is an added benefit.
Download Cricket Black (Free)
That rounds up our list of the best low MB games on Android. You can enjoy these games no matter which Android smartphone you use. Mekorama, 2048, Dead Ahead, and Seedship are some of my personal favorites and I had a blast playing these games on my smartphone. Have you played any of these games before? Which one is your favorite out of the lot? Let us know in the comments section below.
---
Load More