One of the most common misconceptions people have about gaming on a PC or laptop is that you need to spend big bucks to get anything that's actually worth gaming on. Maybe that was true some years back, but the sheer number of really nice, affordable gaming laptops in the market these days is great for gamers on a budget. The Lenovo Legion 5 (Rs. 73,490) is one such machine. Designed to handle most games you'll throw at it, while also fitting in at a workplace, the Legion 5 aims to address people who are into gaming, but also want their laptops to pull double duty for work.
Lenovo Legion 5 AR150H Specs
Display
15.6-inch Full HD IPS
120Hz
Processor
Ryzen 5 4600H @3GHz
GPU
Nvidia GeForce GTX 1650Ti with 4GB GDDR5 VRAM
RAM
8GB 3200MHz
Storage
1TB 5400RPM HDD + 256GB PCIe SSD
Ports
4xUSB 3.2 Gen 1 (one Always On), 1xUSB 3.2 Type-C Gen 1, Ethernet (RJ-45), Headphone / microphone combo jack
Connectivity
WiFi 802.11ac;
Bluetooth 5.0
Battery
60Whr
Design and Build
From the very first glance, the Legion 5 doesn't shy away from what Lenovo designed it to be ­— a laptop built to fit into two categories of machines at once. It all starts off from the clean and minimal A-panel with the tiny 'Lenovo' badge on one edge, and the 'Legion' branding on the other. There are no unnecessary design-flairs here, and closed, the only reason to think this is a gaming laptop is the fact that it's branded 'Legion'.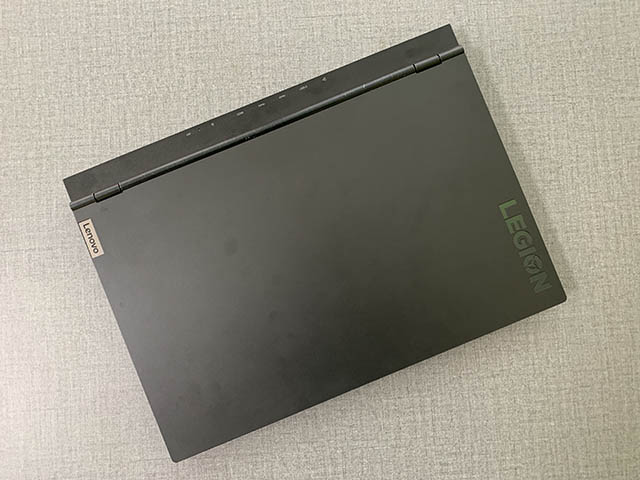 Inside too, Lenovo has gone with an understated design — a display with narrow bezels around it, and a keyboard with a plain white backlight. All of this is wrapped in a relatively sleek, all matte-black chassis that makes this laptop a rather pleasant sight.
Since this is a laptop trying to be the best of both worlds, Lenovo has added some features that I appreciate more at work. The privacy shutter over the webcam is great, as is the wide selection of ports that run around the chassis of this laptop.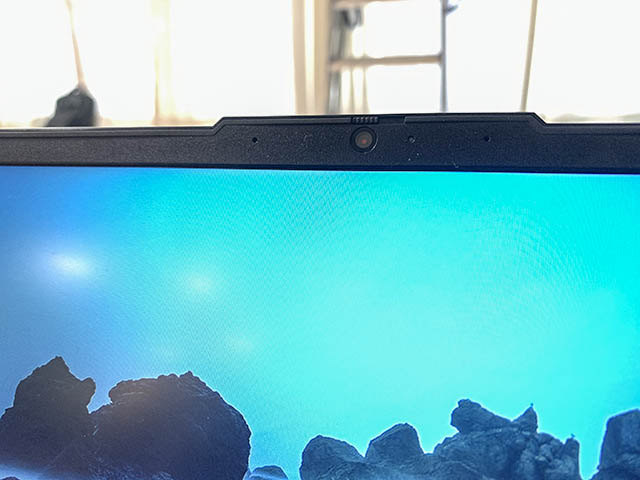 Lenovo has also built this laptop quite well. Where most budget laptops feel slightly weak at best and flimsy at worst, the Lenovo Legion 5 is definitely a refreshing change of pace. True, there's still a bit of flex in the display, but the laptop doesn't ever feel like it might not handle slightly aggressive to maybe abusive use; and believe me, I sometimes hit the keys really hard while typing and slam the lid shut far too often.
Display
I have been using the Legion 5 as my daily driver for weeks at this point, and this 15.6-inch Full HD 120Hz display has not let me down. The thin bezels around the screen make for an immersive, if not entirely groundbreaking experience. The screen itself is decently bright, though I think the matte coating makes it slightly less gorgeous to look at than a glossy glass panel would. Don't get me wrong, I'm not calling Lenovo out on this. If anything, I appreciate matte panels for the sheer amount of glare-reduction they do.
When this display goes dim, it goes really really dim. So much so that it's nearly impossible to see what's on the screen. But this has helped me with bingeing The Office as well as WandaVision without straining my eyes way too much.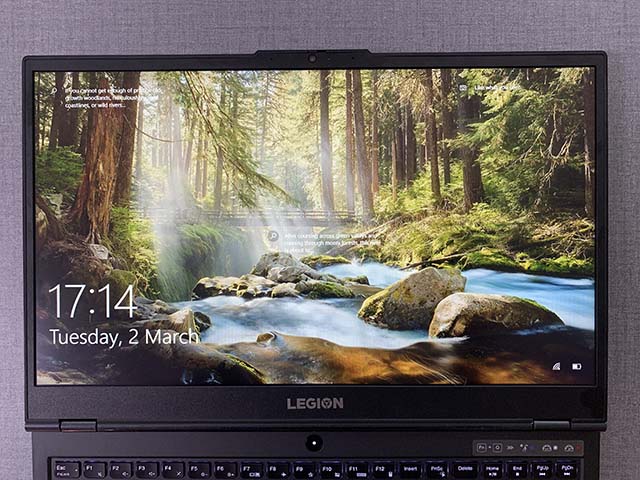 Viewing angles are fairly decent here as well, and the display is good enough for most of anything you want to do on it.
I definitely appreciate the higher refresh rate which makes everything on this laptop appear smooth and fluid, and over-all, I can't really find anything of import to complain about with this display.
Performance
The Lenovo Legion 5 comes with a Ryzen 5 4600H paired with 8GB 3200MHz RAM, an Nvidia GeForce GTX 1650Ti GPU, 256GB PCIe SSD and a 1TB HDD. Pretty standard specs for a laptop in this price range. I do appreciate the combination of an SSD and hard disk here which means you get more storage space, but also the fast boot-up times that an SSD brings to the table.
Naturally, with specs like these, the laptop performs pretty well. Both work and play are handled pretty easily by this machine and I don't really feel it lagging behind anywhere. Although I would recommend filling up that second empty SO-DIMM slot and upgrading the RAM on the laptop for a performance boost.
In synthetic benchmarks, the laptop scores a fair number, at par with what you'd expect from a machine of this particular caliber in this price bracket.
For gaming, I played a couple odd games on the laptop. In Far Cry 5, the laptop defaults to High graphics settings and the in-game benchmark showed frame rates ranging from 20 to 74FPS. That 20 frames per second point happened once in the benchmark, but it's not a good sign. I switched graphics settings to Normal to actually play the game, and did not notice any frame drops or stutters. The in-game benchmark showed remarkable improvement as well, ranging from 52 to 84FPS, with an average of 67FPS which is fine for me.
In Horizon Zero Dawn, the laptop defaulted to Medium settings, but for some reason to 1366×768 resolution. Even so, the game was dropping frames, but changing the resolution to 1920×1080 seems to fix that. According to fraps, the game was running on an average frame rate of 74FPS which is good enough.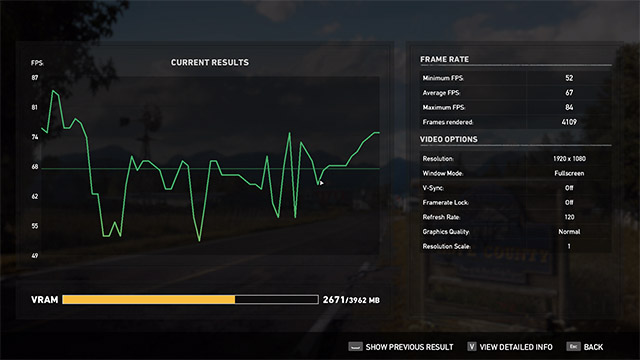 Other than games, the laptop also works really well in general. As I mentioned before, this has been my daily driver laptop for weeks, so I have spent a considerable amount of time browsing the internet and writing articles on this device and I have no issues with its performance in that regard either.
The Legion 5 easily handles multiple tabs in Edge (though I suppose Chrome would be more RAM hungry and the 8GB RAM might be pushed a little there), along with Word and Photoshop open for writing and editing pictures.
Overall, the performance here is decent. It won't blow you away with anything really, but as a budget gaming laptop, the Legion 5 usually holds its own with gaming as well as work. I do wish there was more RAM here for a bit more future-proofing and better performance, but at least you get a second SO-DIMM slot to do that on your own if needed.
Keyboard
The Legion 5's keyboard looks quite similar to the ones found on other Lenovo laptops including the IdeaPad Gaming 3i. It has a similar keycap design, and the keyboard itself is nearly just as nice. The keys feel tactile and there's ample travel. All of which results in a pleasing experience with the keyboard whether you're typing for long hours (as I do), or gaming.
There's also a full-size arrow key layout here — yet another thing I appreciate, and even a numpad. I personally don't have much use of the numpad other than typing in my login PIN, but it's one of those things that are nice to have, just in case.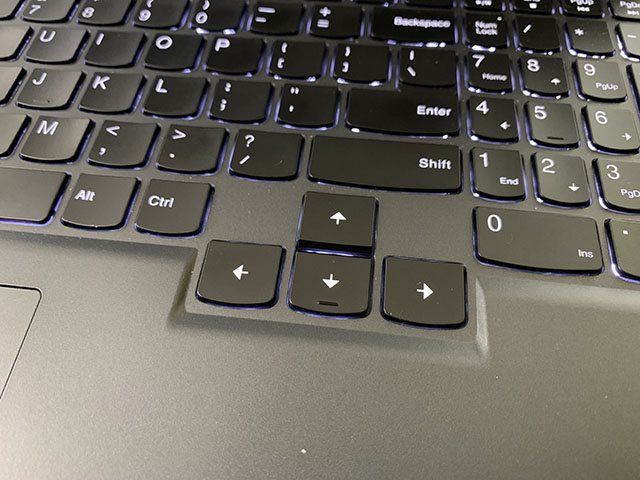 Just in case you're wondering, the keyboard is backlit, although this particular model has a single white backlight. I actually prefer it that way for the most part, and this decision also goes hand-in-hand with the work/play aesthetic that runs throughout this laptop. You can adjust the brightness of the backlight by pressing Fn+space to toggle between the two brightness settings, or turn the backlight off completely. Although in my case, I found the keyboard brightness to be slightly underwhelming as compared to other laptops I've used in the past. There's not a lot of backlight bleed though, which is a plus point for anyone who easily gets distracted by such things.
Trackpad
There's also a decently sized trackpad on the laptop which I didn't find myself having any considerable trouble with. It comes with support for Windows gestures so you can use three and four finger gestures to perform various actions. Most often, I had a mouse connected with the laptop, so my use of the trackpad was limited for sure, but it's a fairly responsive touchpad so if you need to use it, you won't be left disgruntled by the experience.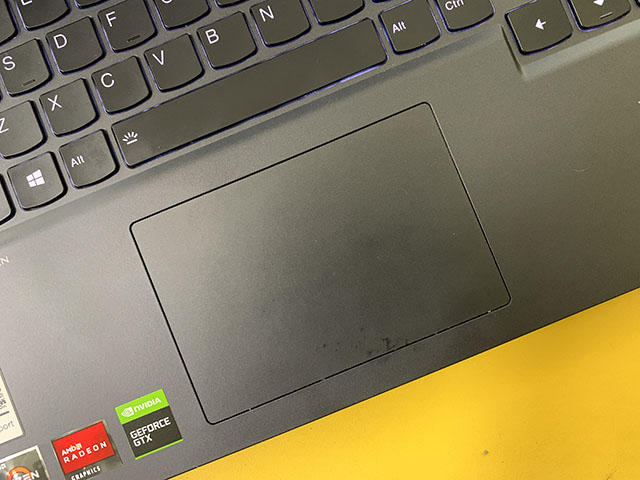 Lenovo Vantage
As it is with every Lenovo gaming laptop, you get the really useful Lenovo Vantage software here as well. This allows for certain controls over the Legion 5's battery and performance settings, among other things.
Here you can view the CPU and RAM usage as well as an overview of your storage devices. I clearly need to clean out my SSD.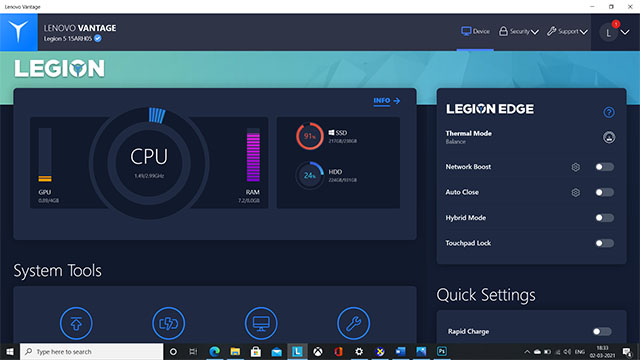 There are also options for Network Boost, Hybrid Mode, Touchpad Lock, and more. The 'Thermal Mode' setting allows switching between three performance profiles on the laptop — Quiet, Balanced, and Performance. Those names are pretty self-explanatory in what effect they'll have on the laptop, and for the most part you won't need to play around with these anyway; the Legion 5 does a fairly good job of handling thermal profiles on its own.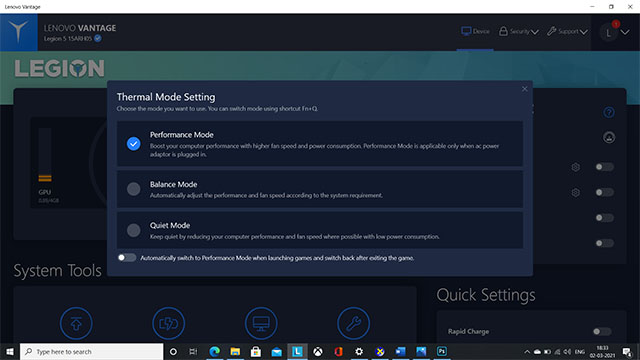 What I found really interesting (and this is not exclusive to the Legion 5) are the power tools in Lenovo Vantage. You can enable Rapid Charge here, if you're going to be using the laptop for work and need a quick top-up. Alternatively — and this is what I mostly used — you can enable Conservation Mode which only charges the battery up to 60% so you can keep your laptop plugged in for gaming and other power-hungry use-cases.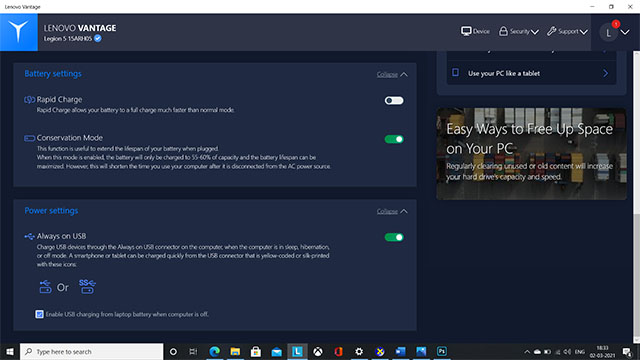 Speakers
Lenovo has put in a pair of speakers on the Legion 5 which, even though they are bottom-firing ones, are actually fairly decent. I've used a lot of laptops in my time here at Beebom and most budget laptops sound shamefully bad. The Legion 5's Harman-tuned stereo speakers, on the other hand, aren't half bad.
They get quite loud, and, to my surprise, they even manage to produce some bass. I will obviously still recommend getting a pair of headphones to truly enjoy music, but these speakers can serve the purpose in a pinch. For other things, including watching movies, these speakers are actually fairly decent.
Ports and Connectivity
Port selection on the Legion 5 is on point. The laptop's chassis is surrounded by ports, including four USB 3.2 Gen 1 Type-A ports, one USB 3.2 Type-C port, an RJ-45 ethernet port, HDMI out, and of course, a power input along with a combo headphone/mic port.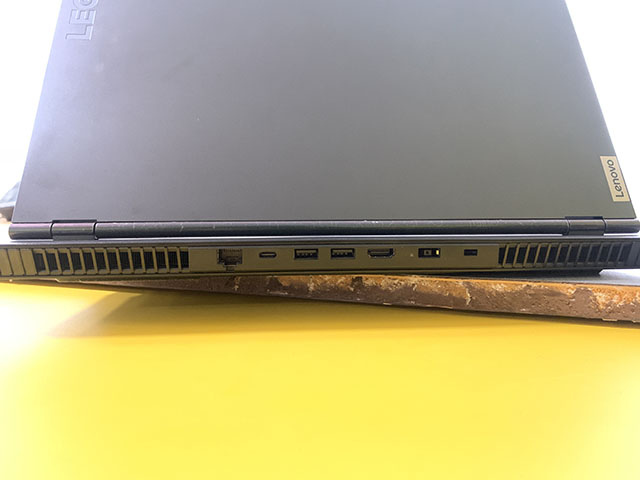 The USB Type-A port on the left side of the laptop is an always-on port, so you can charge devices even when the laptop isn't on, which might prove to be a useful feature for some.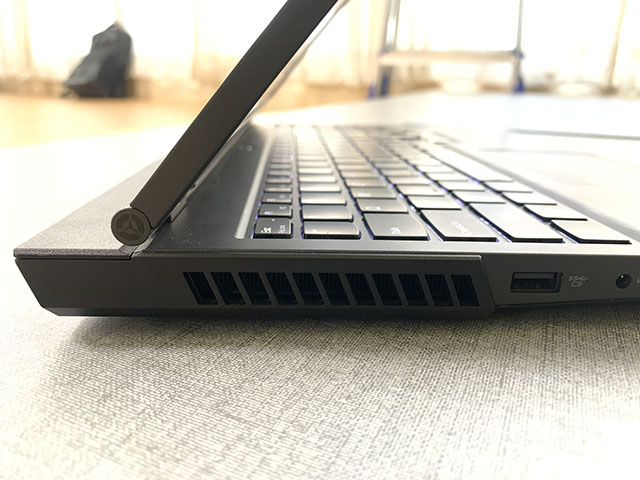 Other than that, the laptop packs in support for WiFi 802.11ac (no WiFi 6 here) as well as Bluetooth 5.0. Sure this isn't Bluetooth 5.1 or Bluetooth 5.2, but it's alright.
Battery
Lastly, the battery life. I normally tend to treat battery life on a gaming laptop as an afterthought. However, my opinion of this laptop is a dual-purpose work/play laptop, and when you think about work, you absolutely need a good battery life.
The Legion 5 comes with a 60Whr battery — not a very big number by any means. The company claims 4 hours of battery life on paper, which is about accurate if you're sticking to the very basics of what you can do with this laptop. With my usual work-related tasks, the laptop lasts around 3-ish hours, which is nowhere near good, let alone excellent.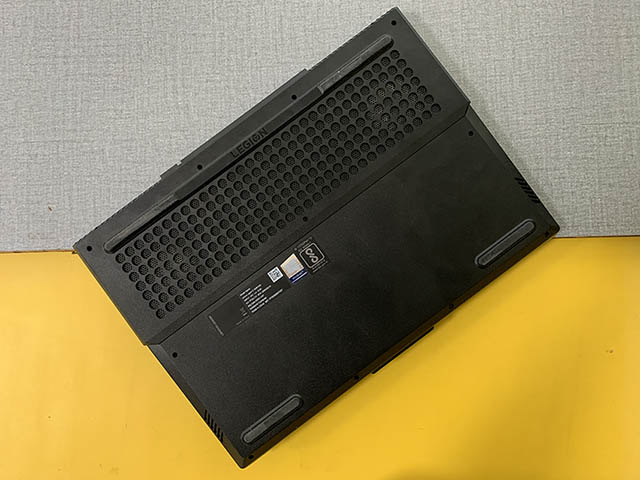 I will say, however, that with the Conservation Mode as well as Rapid Charge features, charging the battery isn't much of a hassle. Also, if you're primarily gaming on this machine, you'll not be using it without the charger often anyway.
Still, this laptop screams a work/play aesthetic, and the battery life seems disappointing from that perspective.
Lenovo Legion 5 — Should You Buy?
As much as I liked the Legion 5, making this an outright recommendation is complicated. There are just way too many laptops in this price bracket that offer similar things, or various trade-offs in some aspects to get better features in others. For example, the HP Pavilion Gaming 15 (Rs. 71,990) comes with the same Ryzen 5 processor, 8GB RAM, and GTX 1650Ti. However, it brings in a better 144Hz display while only offering a standalone 512GB SSD.
There's also the Asus TUF Gaming F15 (Rs. 67,990) for anyone on Team Blue that brings an Intel Core i5 processor paired with 8GB RAM, 1TB HDD + 256GB SSD, as well as GTX 1650Ti graphics.
However, both of those laptops also look undeniably like gaming laptops, and if you want something that fits both gamers and work-usage, the Legion 5 is definitely a solid option to consider.
REVIEW OVERVIEW

SUMMARY

The Lenovo Legion 5 AR150H is a budget gaming laptop that seems to want to blur the line between a gaming machine and something that fits in at work. If you're looking for a laptop that can pull both work and play duties for you and that comes in at a budget, this might be something you should check out.