Learning is not limited to schools and universities anymore as you have access to all types of learning resources online. Most of the online learning resources are completely free to use and some even provide verified certificates for a tiny fee. You can choose to either learn some general lessons or check out actual university courses. However, it can be a bit tedious to search for high-quality learning resources when there are so many websites. To solve this problem, we have created this list of top learning websites. It contains the most popular and reliable learning resources. So, if you are interested in improving your skills, here are the 40 best websites to learn something new.
Best Learning Websites in 2022
What if you are already a pro and willing to share your knowledge with learners and of course also earn money through teaching? Well, many of these learning websites offer a great opportunity to pros to teach. So, if you have been waiting for the right opportunity to come your way, chances are pretty high that you may find one.
So, whether you are willing to bolster your skill or add some new wings to your teaching profession, these learning websites could be immensely helpful. Also, we have divided this article into multiple sections. You can use the table of contents below to jump ahead to any section that piques your interest.
Learning Websites for Coders and Web Developers
1. Codecademy
Wish to get a good hang of coding? Codecademy is what you need to get started. And that too without breaking your bank. Codeacademy is one of the most popular websites for learning how to code for free. They are quite good at hand-holding and walking you through each step, and their on-screen console makes things even more interactive. You can learn many different programming languages such as Python, Ruby, PHP, and JavaScript, etc for free. But if you wish to have unrestricted access to all the lessons, you will need to upgrade to the premium plan at starts at $19/month.
2. Treehouse
Yet another website that can turn out to be a game-changer for the folks who are willing to master coding is Treehouse. Unlike Codeacademy, it offers only premium membership. With an ever-growing library of thousands of videos and real-time code engine, it makes learning to code really fun. As for the pricing, the basic plan starts at $21.59 (₹1,650). But bother not, you get a 7-day trial to check out what the platform has to offer.
3. PluralSight
Going by the sheer numbers and a huge catalog of courses, PluralSight is a one-stop-platform for learners. The popular subscription-based online learning platform strives to be the first platform to build online courses for emerging technologies before a number of competitors. All the online courses are well-thought-out and structured so that you can learn them systematically. Besides, there are tons of video tutorials to guide you through. In terms of pricing, PluralSight starts at $19/month which is reasonable considering the varied courses.
4. Udacity
Udacity provides both free and paid programming courses, which mostly consist of videos and screencasts. You can learn from employees of renowned companies such as Google, Facebook, and AT&T. They also offer certificates and nano degrees for a comparatively low fee. One of my favorites of this website is project-based learning which helps you master skills by doing real-world projects and many hands-on exercises. Not just that, you can go ahead with the learning at your own pace.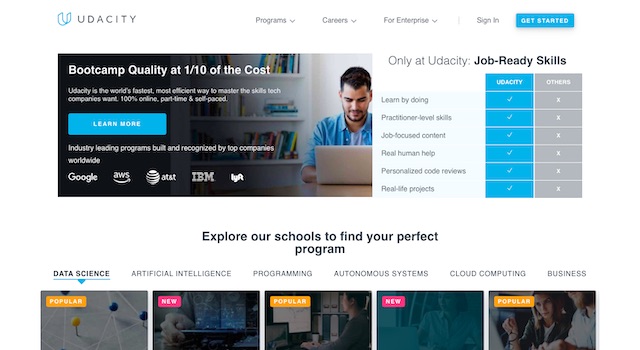 5. Code.org
Looking for a platform to get a good grip on computer science. Code.org might just be the website you have been waiting for. The website has smartly designed the course so that you can learn it comfortably without getting into complexity. Just in case you don't have much time, you can watch the video tutorials and practice them. Not just that, Code-org can also be immensely helpful for those who are willing to earn money by teaching computer science.
6. FreeCodeCamp
Just in case you are on the lookout for a website where you can learn to code without having to dole out any money, I would recommend you check out FreeCodeCamp. It's a non-profit platform where you can learn to code by watching videos, reading articles, and practicing interactive coding lessons ranging from web design, Javascript, data visualization, and more. The platform is completely free and sees millions of coders come together to learn and share their know-how with one another.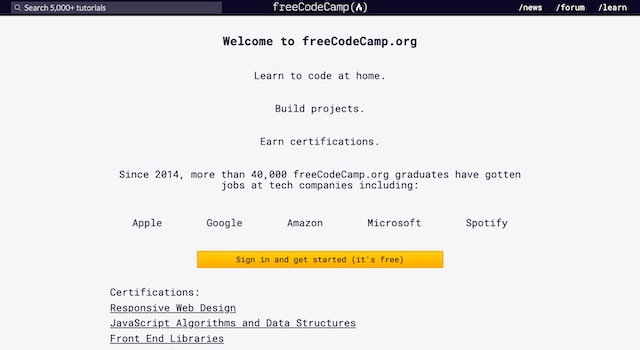 7. One Month
As the name itself suggests, One Month is all about teaching you how to code by completing a course in just one month. The platform suggests that one month is all the time it takes to build a new skill. You can learn how to make apps for Android, iOS, or create an interactive website watching video courses. With simple instructions and smart tips, it can let you master the basics of coding a lot faster than you think.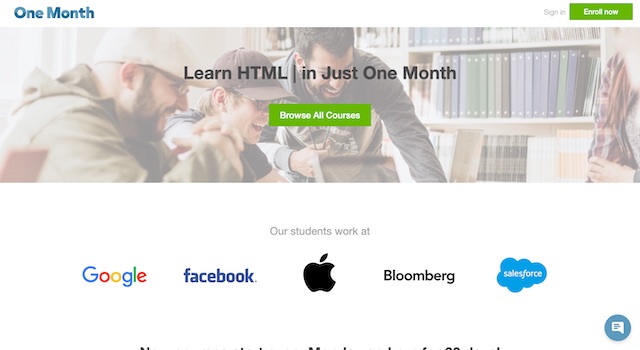 8. W3Schools
If all you are interested in web development, W3Shools is the best choice for you. The website provides courses related to several key components including JavaScript, HTML or CSS, HTML Graphics and XML, etc. And with the clear instructions, it ensures you can get through the learning painlessly. Moreover, W3Schools also offers certificates for the courses completed.
9. Dash
Dash is another great source for learning web development. It makes the learning process fun and interactive with many different gamified courses. It excels at teaching HTML/CSS and JavaScript with everything taught right in your browser. So, just in case the usual route of learning web development hasn't gone down with your interest, you shouldn't miss out on Dash.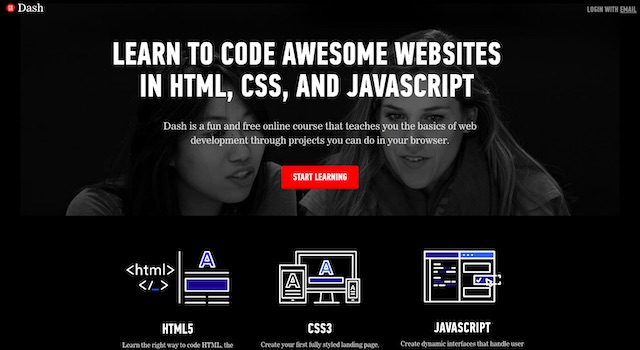 Websites to Learn Typing
10. Livechat Typing Speed Test
Learning to type fast, and accurately, is a fairly important skill in the digital age. So, whether you're a fast typist, or a slow one, Livechat's typing speed test is a fun and easy way to get faster and improve your accuracy at the same time. The website shows a string of words that you have to type as fast as you can. At the end of the test, it displays your score as well. So, you can easily measure your improvements over time.
11. Typing Club
If you're looking for a properly arranged set of tutorials to teach you how to type, Typing Club is the website you should check out. The website comes with curated lessons that incrementally teach you how to touch type so you can get faster, quicker. The best part is that the lessons are free, so you don't need to spend a dime to get better at typing on a keyboard.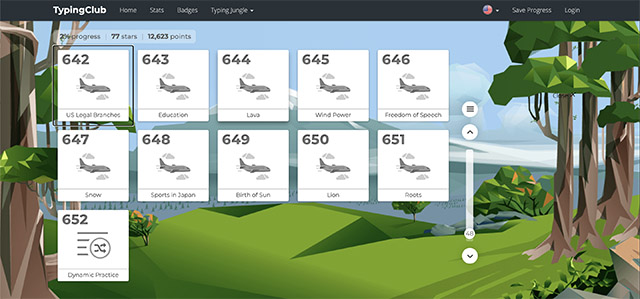 Online Course Offering Sites
12. Khan Academy
Khan Academy is a non-profit website that offers free courses on tons of different topics. So, irrespective of where your interest lies – be it mastering art or getting the gist of economics, chances are pretty high that you won't have to look beyond. All the courses are thoughtfully designed in such a way that you can learn them comfortably. And that too without disturbing your already cramped schedules. Furthermore, as a teacher, you can use this platform to no only impart knowledge but also earn money.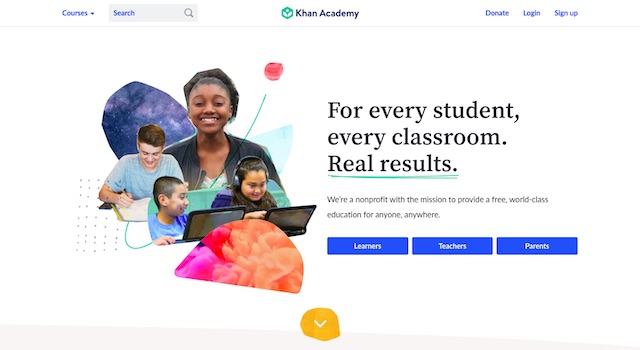 13. Coursera
Coursera is one of the most popular online learning platforms and it offers courses from some of the world's most popular universities. You can find a course on almost any topic you can think of here. However, the courses hosted on Coursera are paid so you will have to pay. That's not all, Coursera has partnered with 121 universities and new courses are added as they become available.
14. LinkedIn Learning
Earlier known as Lynda.com, LinkedIn Learning came into existence in 2016 and has tons of courses on different subjects, both academic and general. You can try out the platform for a month with full access for free but will have to shell out a hefty $29.99 a month for the premium subscription. The courses include web development, business, photography, animation, and many more similar courses.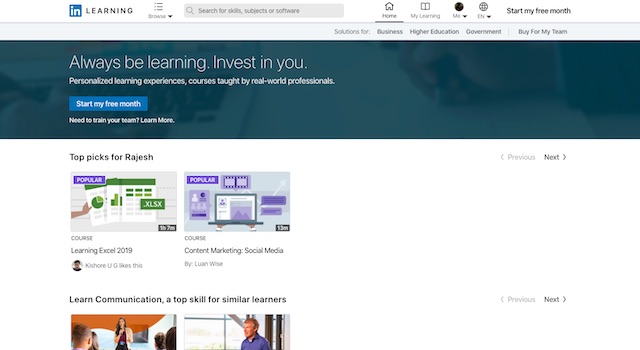 15. TEDEd
TEDEd is a free community-driven website with over 100,000 lessons available on many different types of topics with more being added every day. All of these courses are video-based with proper instructions and anyone with the required knowledge can contribute. You can also ask questions and get the answers from the live community.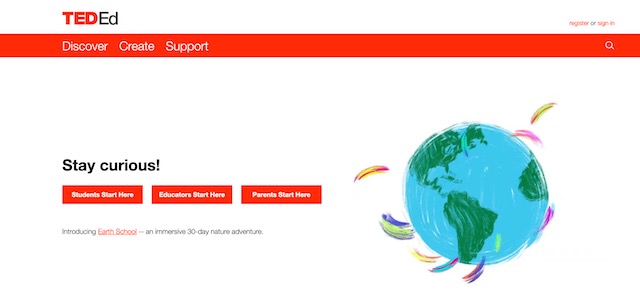 16. MIT and Stanford open courses
As a learner, you would find the MIT and Standard open course very helpful. These include official online courses from both MIT and Stanford University. There is a course for everyone and new courses are added frequently. Better still, you can get lessons from a bunch of top professors of these universities right on your PC that too at the comfort of your home.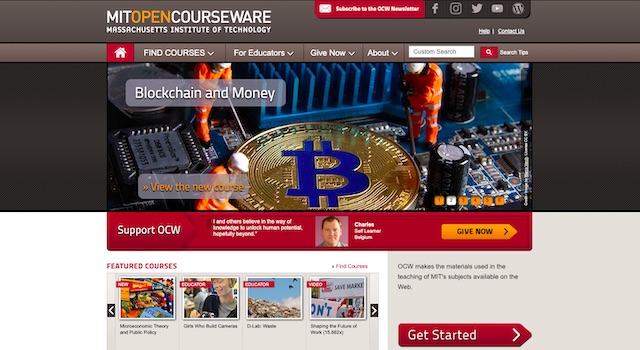 Visit MIT website
Visit Standford website
17. Alison
Alison offers different free online courses with most of them being academic. All you have to do is select a category and all available courses will be displayed, which you can start immediately. You can learn about, Health and safety, Economics, IT, Business, Languages, and many more. Not just that, the catalog also comprises trendy courses that can help you get the much-needed edge over rivals.
18. edX
edX offers verified courses from world's most renowned universities. They have partnered with universities from around the world and also offer certificates to students that complete a course. The courses consist of both videos and instructions so that you can learn with ease. On top of all, edX supports several languages so that you can learn courses in your preferred language. The best part is that you can take most courses for free and only have to pay if you want a certificate of completion.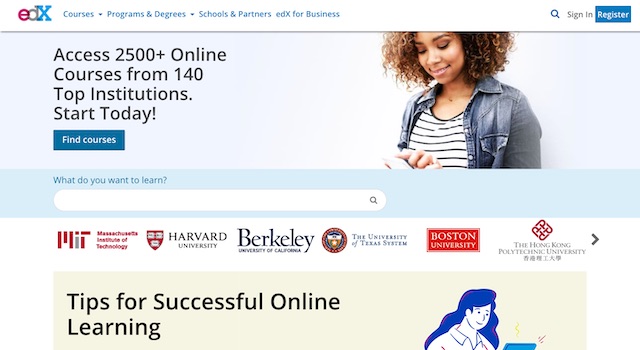 Websites to Learn a New Language
19. Duolingo
Duolingo is one of the most renowned and totally free sources to learn new languages online. The platform consists of different games that will help you learn a new language. You have limited lives and have to select the correct answer or provide an answer in time to keep up, otherwise, you will have to start over. Duolingo's gamified experience makes learning a new language fun and less taxing. You can learn Spanish, French, German, Portuguese, Dutch, Irish, and about 31 other languages from across the globe. While the platform is essentially free, the $6.99 per month Duolingo Plus subscription can help boost the learning process.
20. Lingvist
Lingvist is taking the most obvious approach and using artificial intelligence (AI) to help users learn new languages. The website tracks your skills and knowledge to tailor your learning material in real-time, offering a focused and quick way to learn a new language instead of being misguided into learning everything you come across. Lingvist lets you master a limited number of new words, do up to one challenge daily for free. In terms of pricing, Lingvist will set you back $9.99/month for an unlimited access to all the essential tools.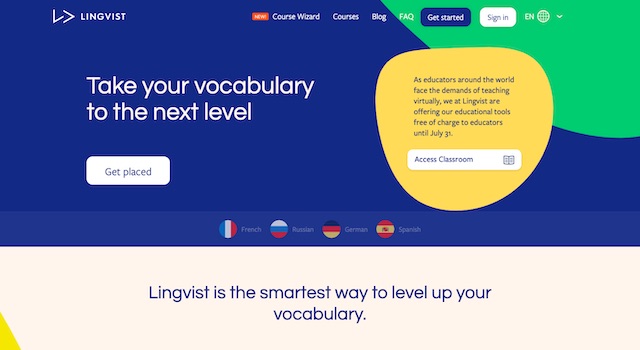 21. Babbel
Babbel is one of the better-known language learning platforms, which aims to teach you the language using a step-by-step approach and visual aids. It also offers words used in related phrases and short dialogues to help users quickly build conversational skills in a new language. Babbel's app has speech recognition exercises, which is surely a plus but you'll have to shell out $12.95 a month for the complete package.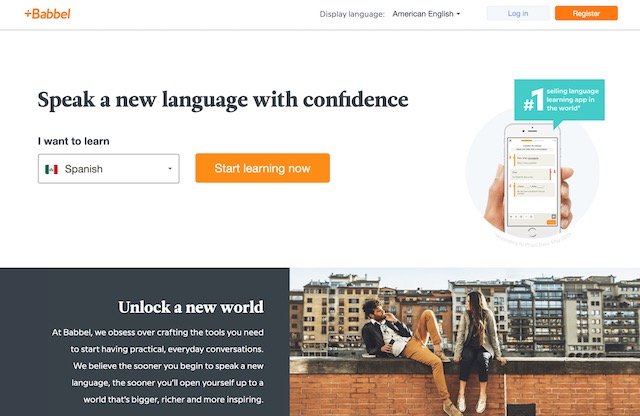 22. Busuu
Busuu makes it very simple to learn a new language and comes with both free and paid subscriptions. While teaching, the platform uses pictures to show what the word actually means. This makes it quite easy to remember the newly learned word and also makes it fun to learn any language. You can choose to learn English, German, French, Spanish, Italian, Japanese, Portuguese, Russian, Turkish, Arabic, Chinese, Polish, and many other languages.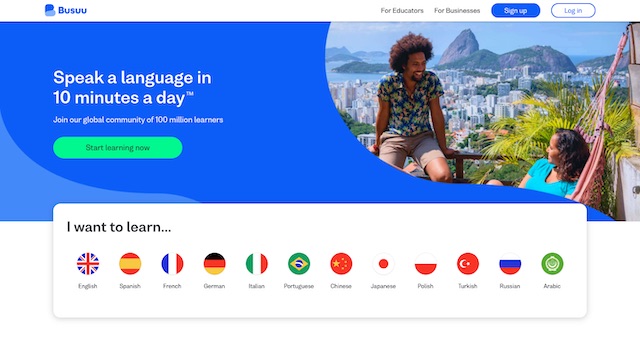 23. Memrise
The goal of Memrise is to make sure users learn a new language and never forget, which the company says is based on brain science. It uses fun and interactive methods to help you learn new words, remember them and then review them to speed up and quickly grow your expertise in that language. Memrise also has systems in place to track user behavior and offer content according to it.Memrise lets you access its entire course base to learn new languages for free, however, their $4.95 monthly subscription gets you additional features such as Grammarbot, Pro chats, Difficult word mode, Learning stats, and more.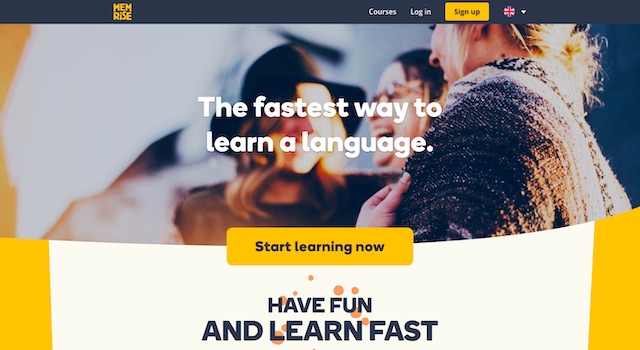 Other Websites to Help You Learn Something New
24. Study.com
Study.com is all about academic learning for students with lessons from middle school to college. You can even prepare for special tests such as SAT, CLEP, ACT, and several others using this platform. These lessons are video-based and quite engaging. With helpful, instructions, and insightful tips, you will enjoy learning. As for pricing, Study.com offers a free trial and its monthly subscription packages start from $49.99.
25. Funbrain
Funbrain is a website specially designed for kids. With a large collection of fun games, it makes learning math, reading, spelling a joyful experience. Beyond games, it's also got many interesting books which your child will love to read. Thanks to the option to choose the difficulty level, you can help your kid learn at his/her own pace without facing problems.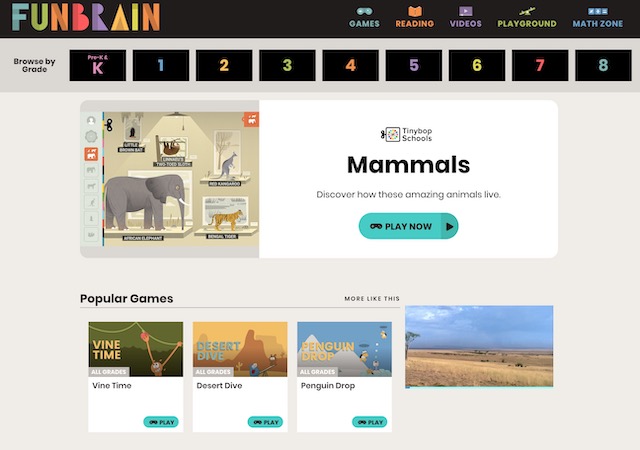 26. CreativeLive
CreativeLive offers different classes to learn everything creative. You can learn about art and design, video and photos, music and craft, and much more. The lessons are provided by experts from all around the world. You can check out the calendar to track which class will be available when, so you may take part in it. While CreativeLive offers limited access to courses, you will need to spend $39/month to get rid of restrictions.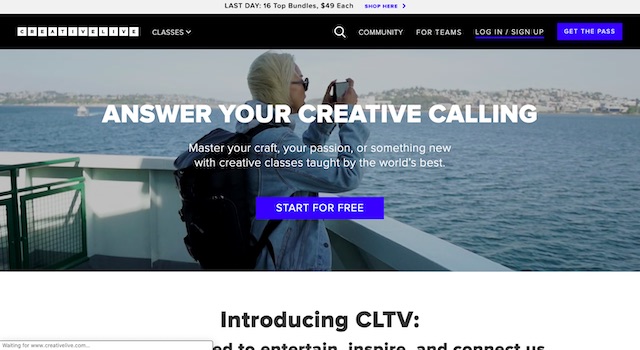 27. Yousician
For all the music-lovers, Yousician seems to be a go-to platform. At Yousician you will find all the tools required to learn musical instruments like piano, guitar, bass, and more. You can access different lesson classes and track the progress quite easily. You get feedback on how you played as soon as you are done playing. Step-by-step instructions are provided according to your level and skills, which makes the learning process simpler. As for pricing, the basic variant for Yousician comes for free. But if you want to access all the tools without any restrictions, you will have to shell out $2.74/moth.
28. Wikihow
Wikihow is one of the biggest community-driven websites. All information available here is added by contributors – just like you and me. It basically holds answers on "How to do something," and there is no specific category. You can share knowledge about anything that people may be interested to know how to do it. Long-story, Wikihow can play a vital role in enhancing your how-to skills.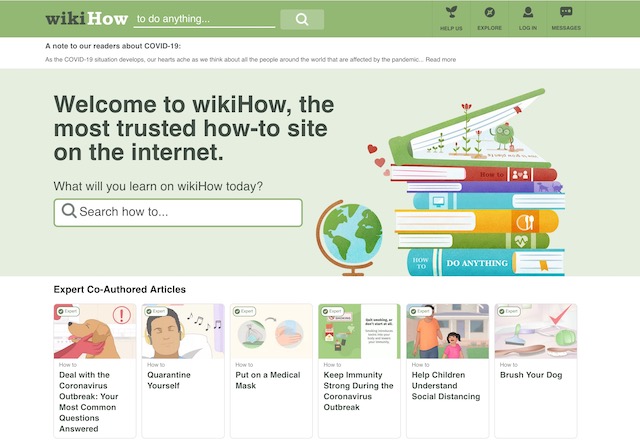 29. GCF LearnFree
GCF LearnFree is a free source for learning about technology, math, or science. There are free courses that cover specific platforms or devices to help you keep up with changes in technology and its needs. From basic internet knowledge to complex mysteries of science, it's got you fully covered. What's more, GCF LearnFree has an ever-growing library of video tutorials so that you can learn by following the expert tips and tricks.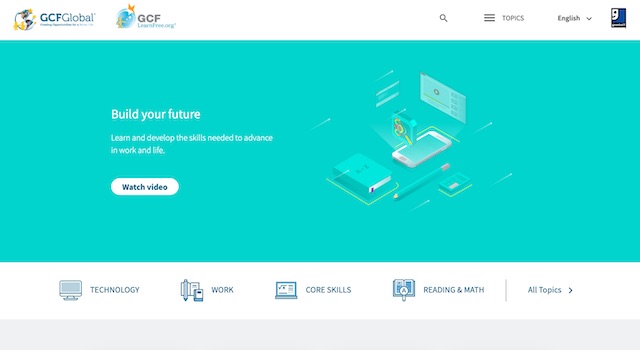 30. Pianu
If you want to learn the piano, this is a wonderful website with curated piano lessons that will take you from attempting to figure out the notes, to knowing chords and songs on a piano. While the website offers paid plans, it has a free subscription also which gives you full access to the lessons and tutorials, albeit with ads.
Best YouTube Channels to Learn Something
In this day and age, YouTube is said to be the perfect coach to learn anything new. There are channels run by individuals, small teams, or various other organizations that publish videos regularly to help people learn something new. A majority of content on YouTube is free to access, so if you are looking to learn something new, here are some channels that you might find interesting:
31. It's Okay To Be Smart
It's Okay To Be Smart is a popular YouTube channel dedicated to science. Their videos try to solve different mysteries of life, the thoughts, that hit our mind every day, but we just don't go to the lengths to know more about it. Their videos are pretty fun to watch with a little pinch of science and humor. And I bet you will enjoy watching them.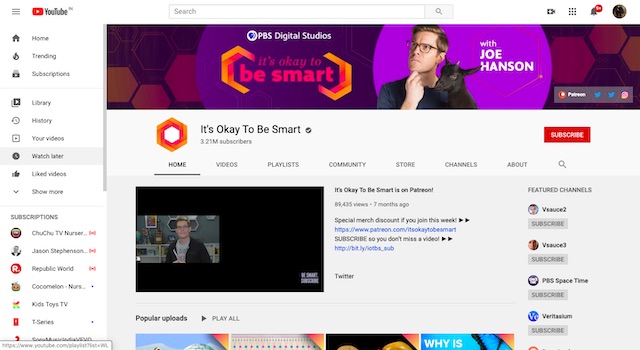 32. TheLearningStation
This channel is dedicated to kids and contains videos that can help them learn new things while they are growing up. TheLearningStation uploads videos regularly and features a variety of songs and poems to help kids learn math, science, alphabets, and much more. Courtesy the fun-loving way of teaching, videos instantly appeal to kids.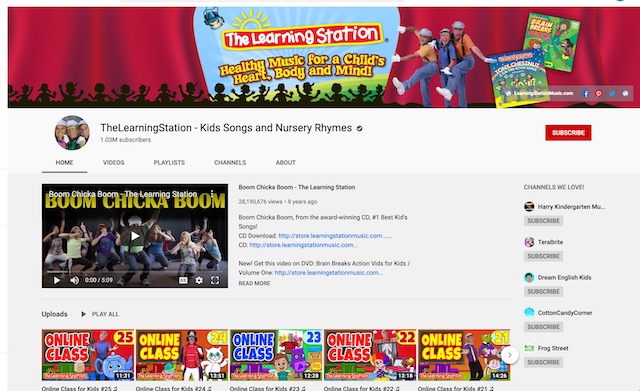 33. Guitar World
If you are a big fan of guitars, then you should definitely subscribe to Guitar World. The channel offers videos about everything guitar-related. There also are tutorials, awesome guitars tips and tricks, and even celebrity interviews. So, Guitar World has you covered when it comes to learning about the basics or the intricacies related to guitaring.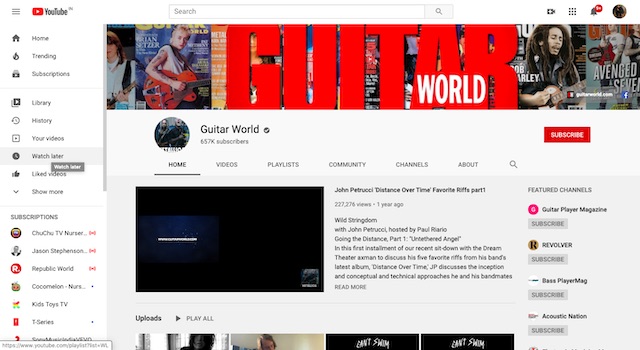 34. Garden World
Ever since the pandemic hit, it seems almost everyone has gotten into gardening. If you're one of the many people who are getting started with their own little garden at home, this YouTube channel has got everything you'll ever need to know. Whether you're wondering which plants are best suited to a particular climate, how to care for plants, and how to identify and fix diseases and problems with your favourite flora, this is the place to go.
35. Smarter Every Day
Smarter Every Day is one of my favourite non-tech YouTube channels. The channel covers a wide variety of topics, ranging from the space program, how stuff works, and even detailed insights into some of the coolest things out there, including the recently launched James Webb Space Telescope. If you're looking to increase your knowledge, Smarter Every Day is one of the many YouTube channels you should definitely check out.
Best Learning Websites to Enhance Your Overall Skills
36. Kahoot
Why force your mind to learn something that you can master by playing fun-loving games? Yeah, you got that right! Kahoot makes learning incredibly simple through fun games. Not to mention, you can play them not just at home but also at your school and work. But be warned, they are quite addictive, so avoid overkilling them tirelessly!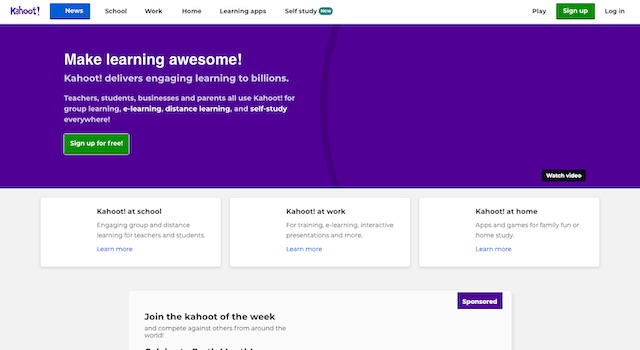 37. Skillshare
Whether you are willing to improve your cooking skills, spruce up your marketing brain or master all the photography tricks, Skillshare could be the right platform for you. With tons of on-demand courses from experts at hand, choosing the right course that can take you through shouldn't be a big ask. As lessons demand just about 30 minutes, I don't think you may find it inconvenient to spare time for them. Do note that you will need to subscribe ($15/month) the premium model to access all the courses without any limitation.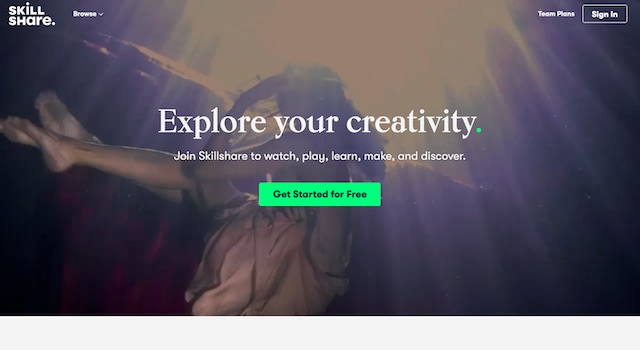 38. Hackaday
So, do you think that you can do a lot better to get the most out of your skill? If yes, Hackday could be the right answer to your wish. With a ton of smart tips and tricks, this website can enable you to enhance your productivity and become faster as well as more proficient. Remember, it's the little nifty tricks that make a huge difference. Hence, there will never be a better time to get started!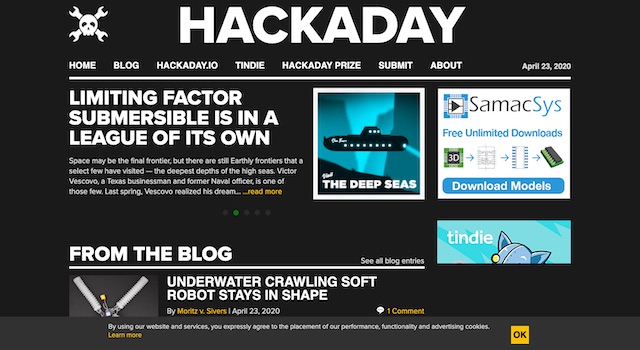 39. 7-min
There is no point in having all the wealth of the entire world, if your health is struggling to be with you. So, if for whatever reason you haven't been able to get back to your best fitness, you shouldn't wait any longer to learn the tricks to improve fitness. Don't have much time to spare for it? No worries! As the bite-sized exercises require just 7-mintues, you can easily perform them – wherever you are!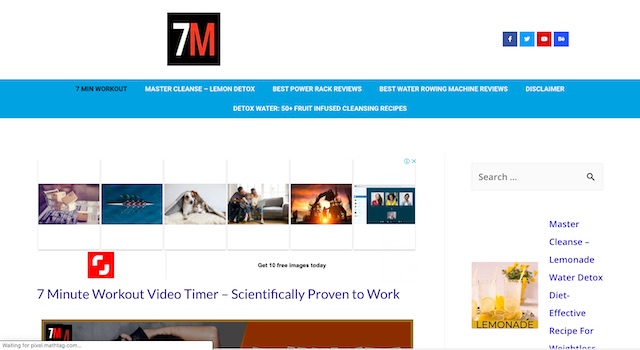 40. Highbrow
If you are after creative skills, Highbrow may be the ideal platform for you. The website offers bite-sized courses with easy-to-follow instructions. As each topic is explained vividly, you can get through them quickly within 5-10 minutes. To ensure you can get started with the lessons as per your convenience, it delivers exercises directly to your email inbox. Beyond creative skills, Highbrow is also a reasonably good platform for bolstering business, design, and history knowledge.
Use These Websites to Learn Something New
That ends our article on the best websites that you can use to learn something new in 2022. We have included all types of websites on this list. From learning to code to learning a new language, you can find a good resource here. So check them out and let us know which learning project you are going to tackle in 2022. Also, if we missed on a good learning resource, drop its name in the comments section below.