The first season of Jujutsu Kaisen was released way back in 2020. Even though we got the Jujutsu Kaisen 0 movie in 2021, fans have since been waiting for Jujutsu Kaisen season 2. Why, you ask? It is because one of the greatest JJK arcs will be adapted in the latest season, and as a manga reader, I can confirm that it will blow your mind. After waiting for years, we are finally getting a new season and have officially learned the streaming date and time of Jujutsu Kaisen Season 2. So read on to find out where and when you can start streaming the newest season of Jujutsu Kaisen.
When Is Jujutsu Kaisen Season 2 Coming Out?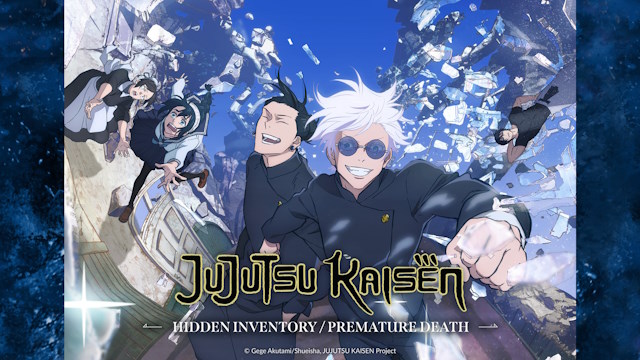 Season 2 is the latest addition to the Jujutsu Kaisen series, which was confirmed to be airing this July initially. Now we have got ourselves a confirmed release date along with the confirmation on the streaming platform. As announced via an official tweet, Jujutsu Kaisen season 2 will begin streaming on July 6 (Thursday) and is broken up into two consecutive cours.
Since Crunchyroll recently acquired the rights to Jujutsu Kaisen, it is now confirmed that the anime-streaming giant Crunchyroll will host the new season. But it is expected that Netflix will also simulcast JJK Season 2 in some locations, along with Crunchyroll, from July 6 (but it has not been confirmed yet).
Get ready to witness the peak of Jujutsu Kaisen with a little taste of Gojo's past and the much-awaited Shibuya arc. The two cours of Jujutsu Kaisen season 2 will focus on two major arcs and recaps as follows:
Episode Number
Arc Title
Episodes 1 to 5
Hidden Inventory/ Premature Death Arc
(Gojo's Past Arc) [Manga Chapters: 65-79]
Gojo's Past arc and JJK 0 movie recap
Gojo's Past Arc and Jujutsu Kaisen 0
Recap JJK season 1 episodes
Until Death Painting Arc
Episode 6 to 23
Shibuya Arc [Manga Chapters: 80-136]
Jujutsu Kaisen Season 2 Release Date & Time
Since the latest season has been confirmed to run for 23 episodes in total, this season will span across 6 months in 2023. The broadcast schedule for Jujutsu Kaisen Season 2 is as follows:
| JJK Season 2 Episode Number & Title | Release Date |
| --- | --- |
| Episode 1 – Hidden Inventory | July 6, 2023 |
| Episode 2 – Hidden Inventory Part 2 | July 13, 2023 |
| Episode 3 – Hidden Inventory Part 3 | July 20, 2023 |
| Episode 4 – Hidden Inventory Part 4 | July 27, 2023 |
| Episode 5 – Premature Death (end of Gojo's Past Arc) | August 3, 2023 |
| Gojo's Past arc and JJK 0 movie recap | August 10, 2023 |
| Jujutsu Kaisen season 1 recap | August 17, 2023 |
| Episode 6 – Shibuya Incident Arc starts | August 31, 2023 |
As you can see, JJK Season 2 will be taking a break after the end of the first cour, which marks the end of Gojo's past arc. During this break, we will get recaps for the first two weeks, and during the third week (24th August 2023), there is another special program in Japan. Therefore, no new episode will air during that week. Therefore, there is a three weeks break in between the first and second cours. But no worries, as we will be able to witness the Shibuya Incident arc right after.
Regarding the release timings, we also have got confirmed details about when Jujutsu Kaisen season 2 will be available to stream on July 6 across the world. Here are the streaming times for JJK Season 2:
Japan – 02:00 AM (JST)
Brazil – 02:00 PM (BRT)
U.S.A – 12:00 PM (CDT)
India – 9:30 PM (IST)
France – 07:00 PM (CEST)
Philippines – 01:00 AM (PT)
UK – 06:00 PM (BST)
South Africa – 07:00 PM (SAST)
Australia – 03:00 AM (AEST)
Russia – 08:00 PM (MST)
Where to Stream Jujutsu Kaisen Season 2?
As of right now, only Crunchyroll and Netflix are confirmed to stream the second season of Jujutsu Kaisen. Therefore, Crunchyroll and Netflix are without a doubt the only platform where you can watch Jujutsu Kaisen Season 2 legally and officially.
Where to Watch Jujutsu Kaisen Season 2 in India?
For my fellow Indian fans, just like you, we are left to wonder where the latest JJK season will be available to stream. Among Crunchyroll's summer lineup, Jujutsu Kaisen was present and will be ready to stream on day 1. But there is a massive issue, as India was left off the list of countries to get Jujutsu Kaisen season 2.
Yeah! India hasn't been mentioned under the subcontinent list for JJK Season 2 simulcast. [UPDATE | July 6, 7:00 PM IST] — It looks like Indian fans will be able to watch Jujutsu Kaisen Season 2 on time with the global audience after all. JJK Season 2 will be simulcast on Ani-One Asia's YouTube channel (visit), Crunchyroll, and Netflix India at 9:30 PM every Thursday.
Get ready, and while you wait, you can read our Jujutsu Kaisen articles such as all you need to know about Toji Fushiguro, Gojo and Geto's Friendship, and the strongest characters in Jujutsu Kaisen.
Frequently Asked Questions
Is Jujutsu Kaisen season 2 coming?
Yes! Season 2 of Jujutsu Kaisen will premiere on July 6, 2023.
Is Jujutsu Kaisen 2 confirmed?
Yes! Jujutsu Kaisen's second season will undoubtedly debut on July 6, 2023.
What will JJK Season 2 cover?
Season 2 of JJK will cover Gojo's past arc and the Shibuya arc back to back without any breaks.