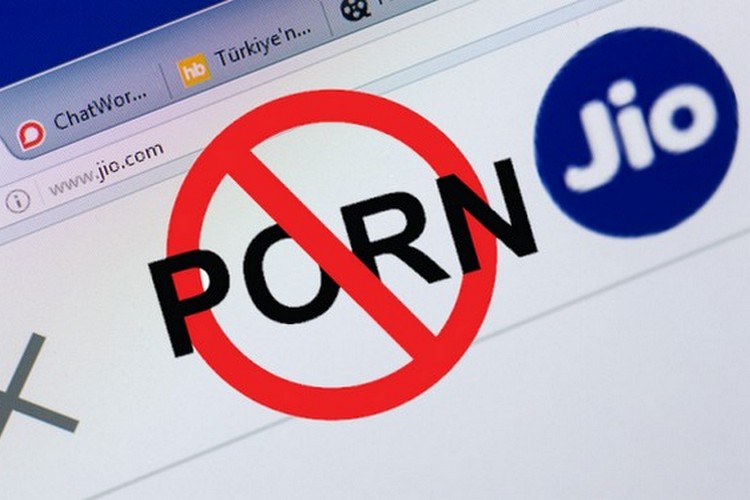 India has always been a contentious place for porn websites with the courts and government all too eager to curtail websites in the name of clearing out objectionable content.
Telcos have also played a part in this and Reliance Jio is the latest to block pornographic websites on its network. If you are a Jio subscriber, you can no longer access porn websites on your smartphone, using the Jio 4G network.
If you're a Jio subscriber and try to access most popular porn websites, you'll be greeted with a message which says, "You are not authorized to access this web page as per the DoT compliance". Or, you'll see a connection error message.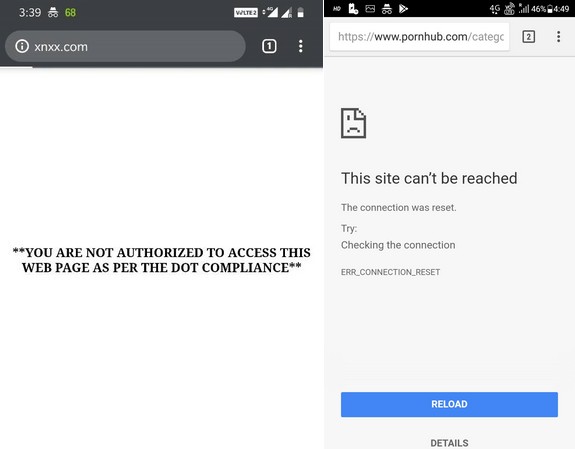 But Why?
Jio has not issued a statement about the decision to block porn websites, but it appears that the telecom operator is doing so in compliance with a recent directive by the Department of Telecommunications (DoT), according to a message being shown when you try to load Pornhub.
DoT recently ordered all ISPs to 'take immediate necessary action for blocking of 827 websites as per the direction from Meity', a mandate which was originally issued by the Uttarakhand High Court last month.
However, the porn ban imposed by Jio is not all-encompassing, because Jio has only banned the more popular pornographic websites out there, and some relatively lesser known pornographic websites are still accessible on Jio's network.
The Reaction of Jio Subscribers
The telecom operator reportedly started the porn ban last evening, post which Jio subscribers started discussing the issue on Reddit and Twitter. Once it was clear that the porn ban was now in effect for all Jio subscribers, both the platforms were flooded with posts decrying Jio's move.
An overwhelming majority of users criticized it with some sarcastic and funny comments, and a few even went ahead to dole out suggestions such as using a VPN or downloading UC browser. Here are a few of the reactions to Jio's porn ban:
If you are having trouble accessing any site on an Indian network, we would recommend using a VPN to get rid of any temporary hurdles.
---