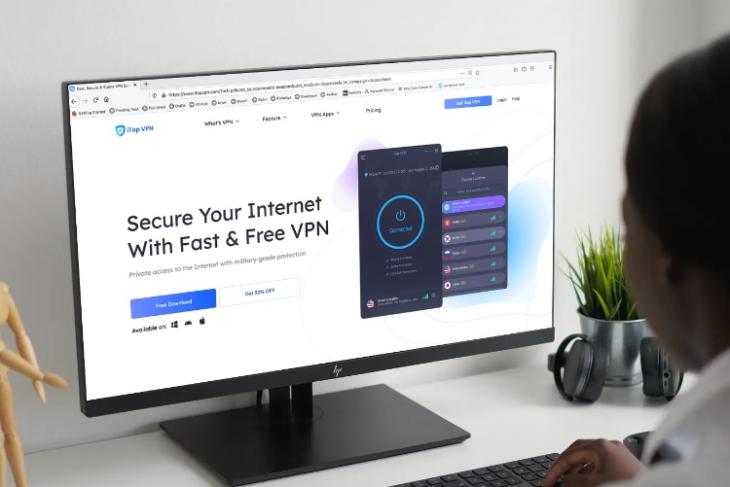 If you care about your online privacy and security, you should be using a VPN. If you are not using a VPN in 2021, then you are opening yourself to tracking by ad networks, your ISP, and even some nefarious entities that latch onto you when you go online. A VPN or virtual private network help protect you by hiding your personal information. And while there are several VPN services for Windows on the market, they are not all equal. Today, we are sharing a VPN service that is fast, secure, and brings military-grade encryption. It's called iTop VPN, and in this article, we will check out all the cool features that it offers.
Key Features
A good VPN is fast, offers good encryption, and lets you browse any website in the world. And iTop VPN checks all these boxes. Here are the key features that you get when you install iTop VPN for Windows on your PC.
1. Unlimited Bandwidth with Fast Speed
My favorite feature of iTop VPN is that it brings fast internet speed without any bandwidth restrictions. That means there is no FUP (fair use policy) that curtails your internet speed after you cross a set data limit. You can use the iTop VPN without any concern about the data you use. You will always get the best speeds possible.
2. Best-in-class Military Grade Encryption
Another highlight of iTop VPN for Windows is that it brings best-in-class military-grade encryption, thereby ensuring that your privacy is protected everywhere. Whether you want to hide your browsing history from your ISP or access your banking account from a cafe WiFi without the fear of being hacked, iTop VPN ensures that your data and privacy are always safe and protected. The VPN also masks your real location and prevents your online activities, including streaming, browsing, online payment, and more, from being exposed to authorities and hackers.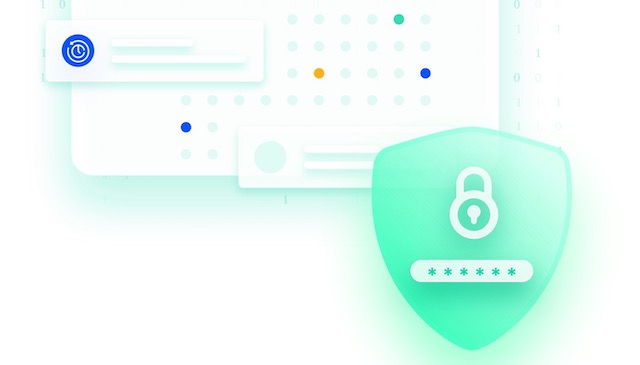 3. No Log Policy
If you are using a VPN that logs your data, you are essentially taking the key of your data vault from your ISP and handing it to the VPN company. What that means is that your privacy is still under attack. That's why iTop VPN has a no-log policy. The company never tracks, stores, or sells your data. That means your data is always protected, and your internet history is hidden.
4. Global connection with Worldwide Servers
iTop VPN lets users access all of its servers, allowing them to impersonate any location in the world. They have servers all over the world, covering most countries. That not only results in faster speeds but also helps in unlocking geo-restricted content. So, if you want to watch a show on Netflix US that's not yet available in your region, you can use iTop VPN to select a US server to access that show.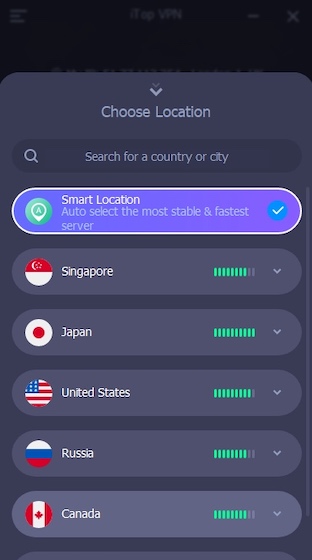 5. Unblock Geo-restricted Content
As I briefly mentioned above, you can use iTop VPN to unblock geo-restricted content. The feature gives you two benefits. The first is by letting users access content that is not available in their region. You can access streaming services and online games, including Netflix, Disney+, Hulu, BBC iPlayer, Roblox, Call of Duty Mobile, and more.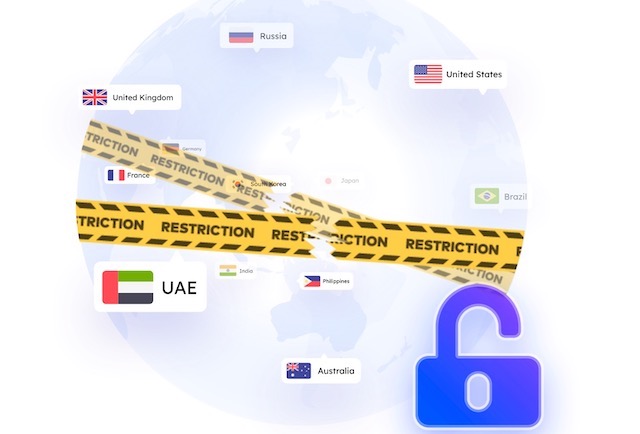 The second benefit is that you can use services that are blocked by authorities. So, if a game (like PUBG Mobile) or a website (like Facebook or WhatsApp) is blocked in your country or region, you can use iTop VPN to select a different country as your location and access them.
6. Three Different Modes of Connection
I like that iTop VPN offers three modes of connection that you can choose depending on your usage. The first is the "Safeguard mode", which gives you the most secure browsing experience. Then there's the "Balance mode", which brings the best combination of flexibility and speed. Finally, there's the "Game mode", which gives you ultra-fast speeds for gaming and streaming content.
7. Kill Switch
One of the USPs of iTop VPN is that it comes with a "Kill Switch". What is a kill switch, you ask? A kill switch is a built-in monitoring program that blocks all Internet traffic as soon as it detects that the VPN service has stopped working. Sometimes, due to connection failure or some unforeseen circumstances, your VPN might disconnect for a minute or two.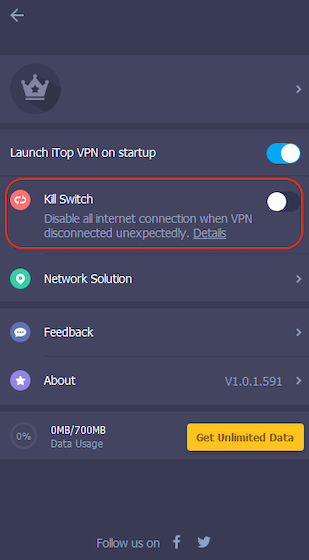 Without a kill switch, you will keep using the internet while your data become accessible to your ISP and other online trackers. A kill switch ensures that doesn't happen. It makes sure that your data is always safe and you need not worry about the leakage of your real IP address or any other personal information.
User Interface and Ease of Use
iTop VPN brings a clean and functional user interface. The installation process takes seconds, and you are up and running in no time. Connecting to VPN is also pretty easy. You select your server and click on the big connect button to connect.
If you want to activate the Kill Switch feature or change your connection mode, go to the settings page and set your preferences. Overall, I would say that the app is easy to use, and you can learn everything you need to know within minutes of installing the app.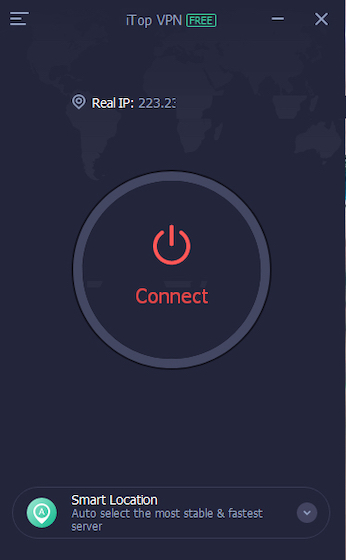 Pricing and Availability
Apart from Windows, iTop VPN is also available on Android and iOS operating systems. That means you are always using an encrypted internet connection no matter which device you are using. The VPN offers a limited free account. The free version gives you access to all the features but limits the data to 700MB. For unlimited data, you will need to upgrade to a paid account. It costs $11.99/month if you pay monthly. I recommend that you pay for a year, as it brings the cost down to $5.99/month. That is a good deal for anyone who wants a fast and secure VPN.
Use iTop VPN to Take Control of Your Online Privacy
The online world is full of shady websites and nefarious trackers that follow you and attack your privacy every second you are online. Use the iTop VPN and secure your online connection so you can browse the internet without any privacy concerns. As a bonus, you also get to access geo-restricted content so you can enjoy your favorite TV shows and movies, no matter where you live. So, click on the link to check out iTop VPN and take control of your online privacy.