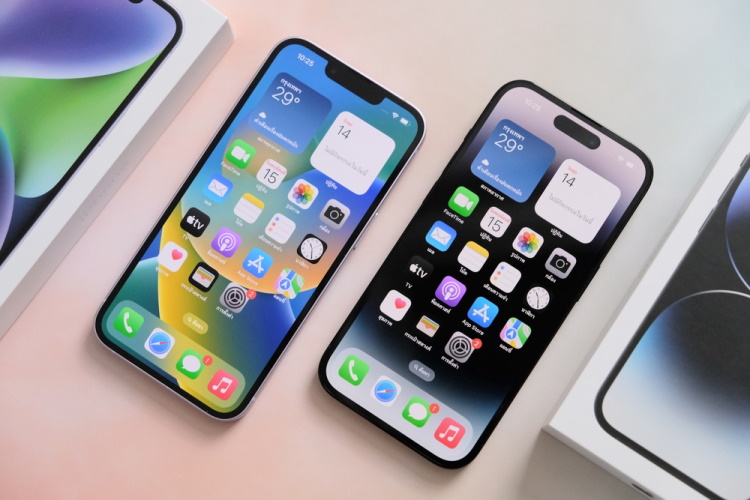 With each passing day, we have been seeing new rumors related to the iPhone 15, which is a way of generating more hype. Today, we have some information related to how much RAM the phone will bring about and as opposed to past rumors, it might not be an upgrade. Have a look at the details.
iPhone 15 RAM Details Leak
Recent information shared by a tipster on the newly-named 'X' platform reveals that the iPhone 15 (most likely the iPhone 15 Pro) will stick to 6GB of LPDDR5 RAM. This storage option is already available with the iPhone 14 series but this time, an increase in RAM (to up to 8GB) has been rumored for a while now.
And while this won't be too much of an ask, it seems like Apple is not planning to introduce the same anytime soon. One thing to note here is that Apple still manages to provide a smooth experience without adhering to the 'higher RAM count' trend, so, this news might not be bad after all!
It is also revealed that the iPhone 15 Pro will come with the new A17 Bionic chipset based on TSMC's 3nm process tech. It could include 6 CPU and 6 GPU cores, clocked at up to 3.70GHz. To recall, the A16 chipset had 6 CPU and 5 GPU cores with up to 3.46GHz clock speeds. This means that the new iPhone 15 Pro models come with an additional GPU core. So, improved performance is in tow for the new iPhone 15 Pro models.
The non-Pro iPhone 15 and the 15 Plus are expected to get last year's A16 Bionic chipset (seen on the iPhone 14 Pro and 14 Pro Max) but we can expect some tweaks like a changed clock speeds for some enhancements. It is also suggested that Apple could plan for a RAM upgrade but we don't know when this change will take shape. Chances are that the iPhone 16 will benefit from this next year but it is too soon to comment.
As for the other details, the iPhone 15 series will bring about several noteworthy upgrades like a USB Type-C port and Dynamic Island and a 48MP primary camera (for all models), along with several other improvements. Some design changes like the inclusion of the rumored Action Button are also speculated. Amidst all this, a price hike could come along for the iPhone 15 Pro models but nothing is concrete for now.
The iPhone 15 series is expected in September, possibly on September 12 or 13 but we would still need an official word for a more conclusive idea. We will keep you in the loop for this, so, stay tuned.
Featured Image: iPhone 14 and iPhone 14 Pro