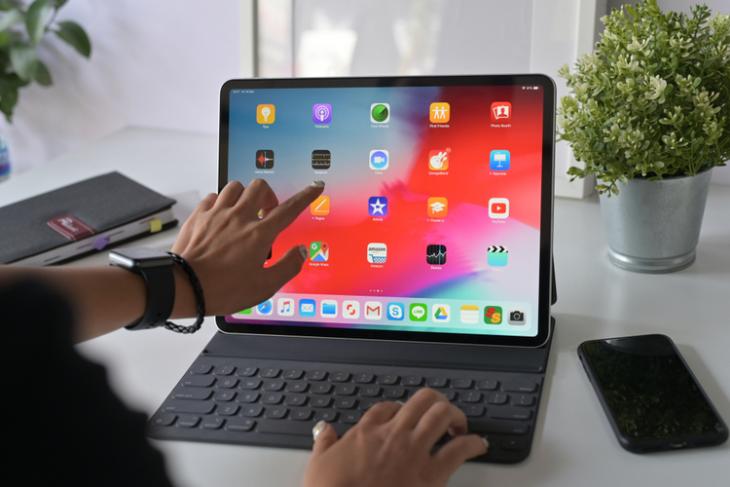 Apple will reportedly launch an upgraded iPad Pro in March with a 12-inch display and a 'three-lens ToF 3D sensor' at the back. According to Taiwanese publication, Digitimes, at least some upstream supply partners kicked off production of related components for the new model before the coronavirus outbreak last year, but the epidemic has forced them to shut shop temporarily, and are not expected to ramp up shipments until next month.
As a result, the report says that the device will only be available in limited quantities initially, with shipments picking up 'after April' as the suppliers ramp up their output. The report also quotes unnamed sources within the Apple supply chain to claim that the coronavirus outbreak will reduce Apple's iPad shipments for Q1, 2020 by 9.6 percent compared to earlier projections, reaching only 8.46 million units for the first three months of this year.
The company is believed to have shipped 44 million iPad devices last year, which was already lower than its shipments in 2018. In fact, the company has already reduced its overall sales forecast for the year because of the ongoing crisis. In an investor note released this week, the company said: "(we are) experiencing a slower return to normal conditions than (we) had anticipated. As a result, (we do) not expect to meet the revenue guidance (we) provided for the March quarter".
Apple is one of the many companies hit hard by the coronavirus epidemic that continues to wreak havoc in China, killing more than 2,000 people in the country. To soften the impact of the COVID-19 crisis on its business, the company is already said to be shifting the production of a number of its popular hardware products, including AirPods Pro Lite, iPads and Apple Watches, from China to Taiwan.