Instagram recently started testing a host of new features such as slow-motion stories and profile muting among others, and also begun the limited rollout of an in-app payments feature for shopping and availing different services. According to a report from TechCrunch, Instagram is now testing a new feature that will let users add music to their stories.
The audio overlay feature for stories, called 'Music Stickers', is already in the testing phase and has also been spotted in the code of Instagram's Android app. As per a user who tested it, the upcoming feature's UI has a music search section where one can discover the songs they want to add to their stories. Users will be able to sort out their music choice from three categories- Trending, Moods and Genres.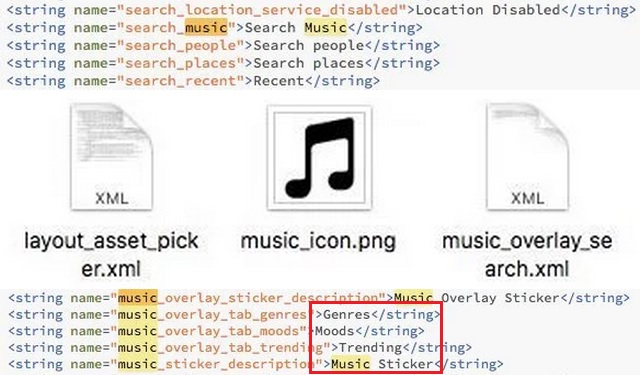 The music overlay feature also comes with a music detection feature, as the test user pointed that the app automatically recognized the song playing on her smartphone in the background. In addition to the details and screenshots of the 'Music Stickers' feature shared by Instagram's source, some information has also been spotted in the code of Instagram's Android app.
Present in the app's code are details about a native 'Music Search' feature that will reportedly allow users to find the song they want to add to their stories. Moreover, other strings clearly mention a 'music overlay stickers' tool, in addition to keywords like 'Genres', 'Moods' and 'Strings' that will possibly help users in narrowing down their song selection.
Although it is not clear how the feature will work in its final form, TechCrunch's report states that once users have added a song to their stories, a clip of that song will play in the background when others watch the stories. However, there are no details when the feature will be rolled out on a wider scale via the stable channel.