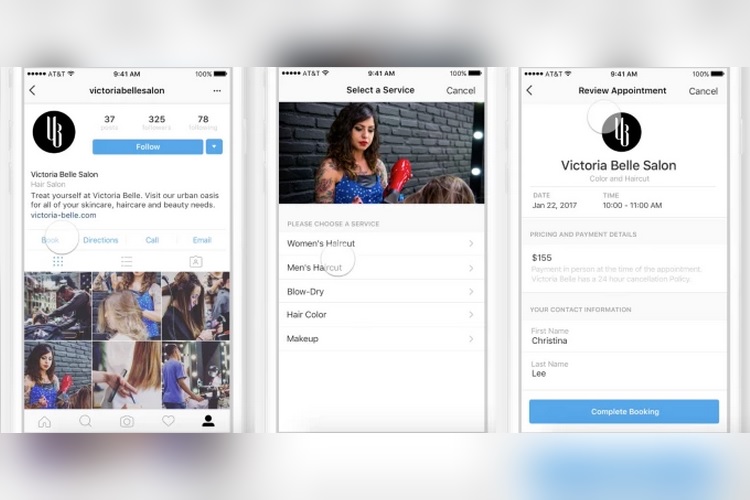 In the past couple of weeks, Instagram has added a host of new features to its platform such as custom AR camera effects, video chat support and a new way to share stories, aside from testing some cool tools such as slow motion stories and profile muting. Instagram has now taken yet another 'inspiration' from Snapchat, and introduced an in-app payments without much fanfare.
According to a report from TechCrunch, the new feature which is only available to some users allows you to link a credit or debit card and pay for services and products through Instagram. The obvious upside here is monetisation through taking a cut of the sales.

Right now users can make reservations at select restaurants, or avail other services from a limited number of partners by paying through Instagram. One of the first partners on boar is UK-based restaurant reservation service, Resy.
An Instagram spokesperson confirmed that support for native payments to avail services at restaurants and salons is now available for a limited number of partners.
The Instagram app now shows a 'Payment Settings' section which contains three options- Activity, Profile and Security. The Activity tab contains a history of payments made by users, while the Profile section is where they can add a debit or a credit card and link it to their profile. The Security section lets users set up a security PIN to authorize the payments.
Instagram already allows users to purchase goods by just tapping on the relevant post, but they are redirected to a different webpage to complete the payment process. This new feature will let users conveniently complete purchases right from the Instagram app.
---