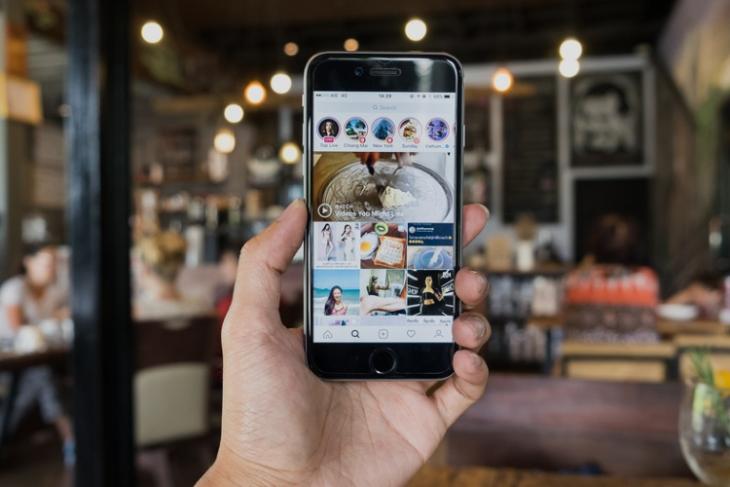 Instagram is about to make Stories the great big focus of its platform soon. A ton of new additions are coming which are likely to put Instagram Stories well beyond its competition in terms of features.
At least two users – The Next Web's Matt Navarra and Jane Manchun Wong – report that Instagram is currently testing a slo-mo recording mode for Stories (something Snapchat has had for a long while), emoji reactions on Stories and live stream, muting profiles right from the feed, a calendar view for archived Stories and a lot more.
Slow-Mo Stories
After Focus mode, which allows you to click portrait pictures, Instagram is now testing a new slo-mo recording mode. This isn't the first time we're hearing about this mode and code for the same has appeared in teardowns before.
Thought the name says it all, but this mode will allow you to capture slo-mo videos and post them to your Stories.
NEW Instagram is testing a 'Slow-Mo' feature for Stories

h/t @wongmjane pic.twitter.com/Pmr6RyETbt

— Matt Navarra (@MattNavarra) April 27, 2018
Mute Instagram Profiles
Instagram will soon give you more control over what you want to see in your feed. A 'mute posts' feature has been spotted in the app and it is going to allow you to filter out the posts from select users. This means you will no longer need to unfollow them and can indefinitely mute them.
NEW: Instagram is finally working on a mute button for profiles!

h/t @wongmjane pic.twitter.com/TLB4ON3AQ6

— Matt Navarra (@MattNavarra) April 27, 2018
Instagram Stories Reactions
Instagram is taking a page from its parent company Facebook and bringing emoji reactions such as the ones you might have seen on Facebook live videos.
You will see a selection of reactions on a Story post, which you can then simply tap to send it to the user. This feature is being designed to increase engagement and encourage interaction between profiles.
Instagram is testing Story "Reactions". It works kinda like the existing Facebook Stories Reaction pic.twitter.com/z2tAg8BcP2

— Jane Manchun Wong (@wongmjane) April 27, 2018
Video Calling Incoming
We know Instagram has been working on a video and audio calling mode for quite some time and here's even more evidence. It will function just like any other video calling app.
NEW screenshots of Instagram's incoming video call feature in action

h/t @wongmjane pic.twitter.com/EqtbnB4V8p

— Matt Navarra (@MattNavarra) April 27, 2018
Stories Archive: Calendar View
Instagram is currently also testing a new UI interface for archived stories. In addition to the grid-based view, which appears with a date tag, you could soon get a calendar view that makes it easier to manage your archive.
NEW? Instagram Stories Archive – Calendar view

h/t @wongmjane pic.twitter.com/D8AoD7UWhJ

— Matt Navarra (@MattNavarra) April 27, 2018
Instagram is taking the fight back to Snapchat, after cloning all its stand-out features and growing its Stories feature to 300 million MAUs. The new features will make the platform a lot easier and fun to use, in addition to the ability to upload multiple photos or videos at once. So, which feature are you most looking forward to? Tell us in the comments below