HP released its first Sprout PC a few years back and although the headlining 3D-scanning technology was not new, HP's implementation was intriguing, to say the least.
This year, at CES 2018, HP showcased its updated version of Sprout computer called the Sprout Pro. For those of you who are not familiar with the HP's Sprout line of devices, they are all-in-one PC's which are mainly aimed at graphics designers and 3D model workers. The computer packs an overhead camera which can scan and capture any 3D object you place under it and create a 3D model of the object.
While the idea is cool, the technology is also really costly and doesn't make sense for anyone who already owns a high-end desktop PC. That's where HP's new Z 3D camera fits in.
HP basically disassembled its Sprout Pro and made the 3D mapping camera a separate product which can be used with most of the existing PC's as long as the monior has a flat back. That means if someone was looking for a 3D mapping camera but didn't want to invest in a Sprout Pro, they can just buy the Z 3D camera and use it with their existing PC.
The Z 3D camera works exactly like the Sprout Pro's camera and can scan any 3D object and prepare its 3D model which then can be manipulated and worked on. The camera is also capable of easily scanning 2D documents and can be used to collaborate over live video. The company has mentioned that the Z 3D camera will scan objects with "computer-graphics-friendly resolutions," and it will also offer individual texture maps for physical-based rendering and VR.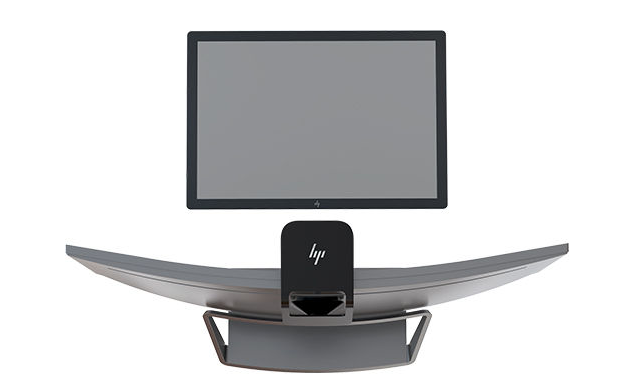 This is a good news for any professional who works with 3D models, as now he doesn't have to invest in a whole new system, rather he can just buy the camera and use it with his existing PC. Since the camera is also fairly portable, it will be easy for users to carry around if they want to use it with multiple devices. That said, HP has not mentioned anything about its availability or pricing yet.