Wireless charging is slowly making its way onto smartphones. The technology was first sported by Samsung and Nokia devices and recently has also been implemented across various Apple products. While LXORY isn't a big name yet in the wireless charging business, it has managed to accomplish what no other company has done yet.
As reported by 9to5Mac, LXORY is the first company to have made a wireless charger that makes use of Apple's lightning cable to supply power. If you take a look at the current crop of wireless Qi chargers in the market, almost every other charger uses either MicroUSB, USB-C, or a proprietary port to transfer power from a wall plug to the charging pad. On the other hand, the LXORY Dual Wireless Charging Pad makes use of Apple's own proprietary connector.

But the good things don't stop there, as the company pushes things a little further than this as well. The Dual Wireless Charging Pad also has MicroUSB and USB-C ports for supplying power as well. This means that no matter which cable you already own, you'll be able to use the wireless charging pad from LXORY. Furthermore, while the device can charge two phones wirelessly, there is also a USB-A port that you can use to charge a third device by connecting its respective wire.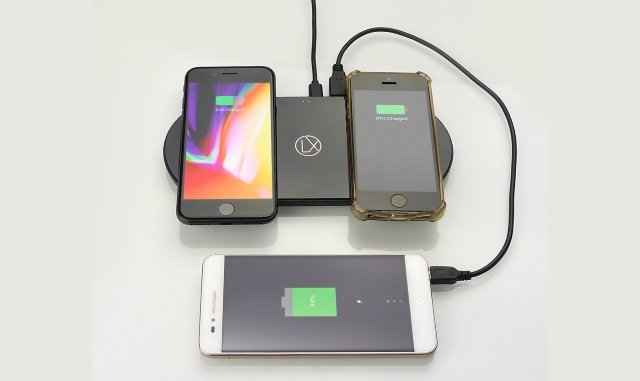 However, the charger does not come with a wall-plug with the retail unit, so the consumer will have to purchase it on its own. While that may not be a deal breaker for most users, this next fact might be. The LXORY Wireless Charging Pad only supports an output of 5W for each charging pad. That means that no matter which device you use it with, there will be no fast charging available for you.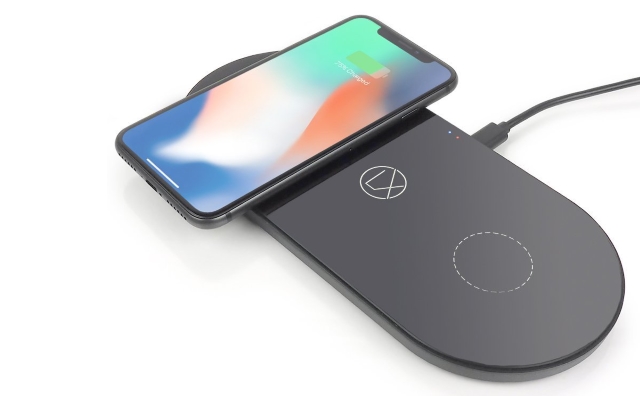 All in all, at $28.60, you're getting a product that can wirelessly charge your smartphones with Qi charging regardless of the input cable that you have with yourself. While fast charging is not yet supported, the LXORY still does offer the ability to charge two devices wirelessly and an extra device to be charged with a cable.
The product isn't YET certified as an official Lightning product through Apple's MFi program, so interested users might want to wait this one out. Let us know if you will be getting the LXORY Dual Wireless Charging Pad or not in the comments down below.