Viral marketing, the highly used term often leads to great brand integrations or ridiculously force fitted content in the name of 'viral'.
Be it the latest Alok Nath jokes or the Kolaveri Di and Gangnam Style fever marketers have tried to leverage the viral fervor for the benefit of their brands. However, it is not always easy to create the right connect. In the era where anything and everything is made with the intention of going viral, thetecnica takes a look at examples where brands have managed to create simple beauty through viral connect.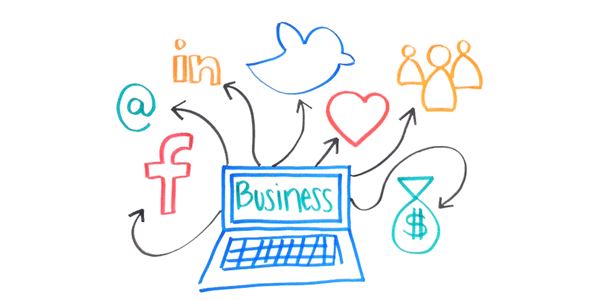 Digital Prophet – Can this be your designation?
15 things that students of a girls school relate to,
30 things your best friend will know about you'
10 facts that corporate employees can relate to
Such posts have been all over social networks.
Websites such as 9GAG and ScoopWhoop are filled with posts containing GIF images that describe the experiences you went through and assures you that you were not alone. Such content has managed to make it to the viral charts a number of times.
Riding on the back of the popularity of such posts, HBO associated with BuzzFeed to promote their TV series Silicon Valley. The website created a post titled 'The Worst Startup Job Titles Ever'. Designations such as Marketing Wizard, Social Media Czar, and Chief Imagination Officer were created. All the titles were related to the show and put the message across with sharp puns.
Emotional Atyacharge!
Enough of Saas-bahu drama and weepy reality shows. Audience now wants content that is refreshing, engaging and something they can connect to. Creating a chord with the right kind of content are a number of content creators such as The Viral Fever, All India Bakchod and Superwoman, with a number of their videos going viral.
To promote their services and brand on the whole, freecharge associated with The Viral Fever. The latter created a spoof named Emotinal Atyacharge which picks at the reality show Emotional Atyachar aired on UTv Bindaas. The video simultaneously taps on the recharge culture in India and takes on Freecharge to create a connect.
Here's the video,
Freecharge has managed to take the unconventional route by not going with direct marketing and banking on such videos with viral nature.
The man you could smell like!
Old Spice commercial have always managed to hit the bulls eye but the success of 'The man you could smell like' featuring Isaiah Mustafa surprised all. The commercial garnered huge popularity and went viral on the new media instantly.
Banking on the virality of the campaign Old Spice went a step ahead and created 185 videos on YouTube in two days. Each video was a response to a comment by a user on the 'The man you can smell like' advertisement.
The brand not only managed to ride on the virality of the campaign successfully but also create a successful communication with its TG through Mustafa's personality.
While viral marketing has grown tremendously in India marketers still go around with the brief of creating 'viral content'. To get over the clichés and creating better understanding in terms of how to leverage a viral wave thetecnica lists a few neon light signs.
1. Don't shove content: Any brand cannot create viral content. Only good content can be created which could go viral later if it manages to click. The best thing that brands can do is leverage an ongoing viral phenomenon to promote their brand.
2. Create the right connect: Anything and everything that goes viral does not need to be used. Marketers need to gauge which phenomenon suits their brand. For instance a car tyre brand leveraging Alok Nath meme does not make sense.
3. Narrate a tale: While leveraging a piece of viral content, make sure that you give across a strong message. Use the fundamentals of a story and create an introduction, body and conclusion. Characters will be cherries on top.
4. Make it multi-screen: Users are no longer bound to only their cell phones or televisions. It is all now connected. An ad seen on television turns in to a purchase through mobile. Keep your viral campaign multi screen friendly. Combine social, mobile and other modes of communication.
5. Simple: Just one word describes everything. Don't try to complicate things. Create a simple connect with a direct message. Cut the fluff or else the chances of your message getting diluted are higher.
6. Think fast: Everyday a new form of communication goes viral – an image, video or GIF post. Keep a tab of things going viral, see what suits your brand the best and create a sensible connect and act on it before the rage fades away. The viral world is always on its toes.
SEE ALSO: A Virtual Combat or Well Planned Strategy? A Look at Social Media and Indian Politics
From roping in Shraddha Sharma (whose songs went viral) to creating Gangnam Style merchandise – viral marketing has come a long way. Nonetheless, it is still important that brands stay cautious and relevant.
Which is your favorite viral marketing example, share with us in the comments below.
Image Courtesy: webygeeks.com