Let's face it, conserving storage space on an iPhone is a pain, especially if you're owning a device with a storage space of 32 GB or lower. Lack of expandability using SD cards has been a major problem ever since the original iPhone and nothing has changed much over the last 10 years. With iOS 11, Apple attempts to solve the problem for people by allowing them to "Offload" Apps. Now, before you get confused, let me explain how this works.
What does Offloading Apps in iOS 11 Do?
Once you offload an app in iOS 11, that particular app will be removed from your iOS device. However, the files and data related to that particular app will still be intact, so that once you reinstall the app, you wouldn't have to start all over again. Well, if you're interested in getting this done, let's take a look at how to offload your apps on iOS 11 and save storage space:
Offloading Apps On iOS 11
Note: I tried this on an iPhone 7 Plus and an iPhone 6s running the latest iOS 11 beta 1 for developers, so this should work for you too.
You can either choose to offload specific apps which you think you need, or let Apple decide by letting your iPhone automatically offload the unused apps. Simply follow the steps below to get this done in a jiffy:
Go to Settings on your iOS device and tap on "General". Once done, tap again on "iPhone Storage".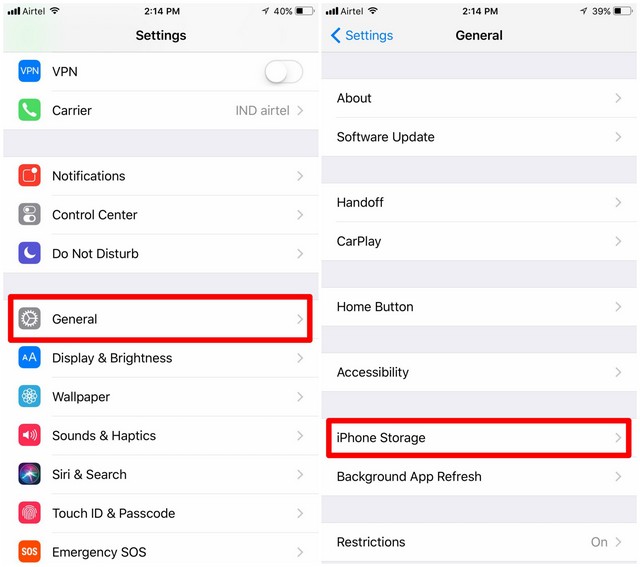 Now, scroll down to the app that you don't often use and tap on it. Then, tap on "Offload App". Once the device asks you to confirm, tap "Offload App" again. This is how you offload apps on a per-app basis.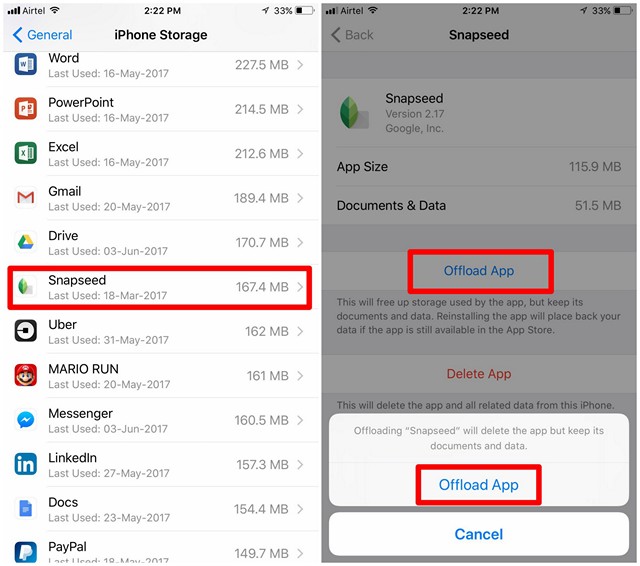 Apart from this, if you want iOS to automatically offload the unused apps, you have to enable it first. This can be done by going to Settings -> iTunes & App Store -> Offload Unused Apps and move the slider to enable/disable it at your will.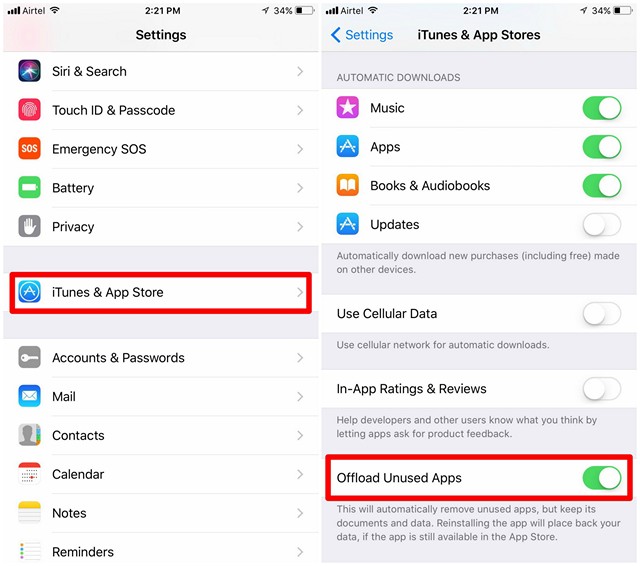 SEE ALSO: How to Enable Hidden Dark Mode In iOS 11
Save Storage Space By Offloading Unused Apps in iOS 11
We understand that most of you don't prefer uninstalling your unused apps, just because you're worried of losing all of the app's data and settings. With iOS 11, you can keep those apps intact, even after offloading the app, so that once you install it again, you'll get back access to all the previous data and settings that's stored on the device. We personally think this is a pretty nifty feature that Apple has implemented, so that users having iOS devices with 32 GB storage or lower, can manage their precious space, without any hassle. So, are you guys willing to Offload the unused apps on your iOS device which is running low on storage? Do let us know by shooting your opinions in the comments section down below.