It's not an uncommon occurrence, at least not with me, that you purchase an app from the App Store, only to find out that it either doesn't work as described, or simply doesn't work. The latter usually happens if you're testing out beta versions of Apple's operating systems (iOS 10). No matter the reason, paying for apps that don't work isn't a fun thing to do.
Unlike the Google Play Store, the App Store does not give a straightforward, or easily available option to apply for a refund for an app you purchased. However, there is a system in place to apply for refunds from Apple, and we'll be discussing exactly how to use it, in this article:
Using iTunes on Mac/PC
The easiest method to ask Apple for a refund is by using iTunes.
1. Launch iTunes on your Mac or PC and go to Account -> View My Account.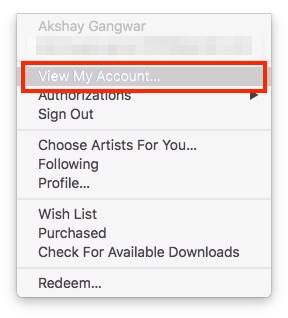 2. Scroll down to the "Purchases" section, and click on "See All".
3. In the page that opens, scroll to the bottom, and click on "Report a Problem".
4. Click the "Report a Problem" link next to the app that you want to be refunded for.
This will take you to an Apple website where you can report the problem and apply for refund.
5. Fill up the details, and click "Submit". If Apple finds your issue eligible for a refund, you will receive an email from Apple telling you that your refund is being processed.
Using a Browser
The process to apply for a refund can also be initiated from the browser, without the requirement of launching iTunes at all. Many people would prefer this method simply for the fact that it doesn't require launching iTunes, which can be quite a nuisance, especially on a PC.
1. Launch your preferred browser and go to reportaproblem.apple.com
2. Sign in with your Apple ID and you will see a list of all your purchases.
Locate the purchase you would like refunded, and click on the "Report a Problem" button next to it.

3. Fill up the details, and click "Submit". If your issue is found eligible for a refund by Apple, you will receive an email telling you that your refund is being processed.
Note: You may be contacted by Apple Support, asking you for the reason for the refund. In my case, I was not contacted asking for any explanation.
SEE ALSO: 15 Google Play Tips and Tricks To Make The Most Out Of It
Get Refunded for Accidental Purchases
Exactly why Apple has made it this difficult to get a refund for an app purchased off the App Store is a mystery to me. The good part, is that they have implemented it, at the very least. So, if you purchase an app that doesn't do what it claims, or which doesn't work properly, you're not dead in the water. Apple is highly responsive to customers reporting issues with apps downloaded off the App Store, with refund claims getting settled within 5-7 days of reporting a problem.
So, the next time you purchase an app, only to find that it doesn't do anything that it promised, or that it doesn't work with your device, even though it was mentioned that it will, don't panic about the money you lost, simply report a problem to Apple, and they will take care of the rest. As always, make sure you share your experiences with us on the apps bought off the App Store, and if you have ever asked for a refund for any app. We would love to hear about your experience in the comments section below.
---
Load More