Live Translate is one of the best Pixel 6 features that enable users to effectively bridge the language gap. While Live Translate is exclusively available for the Pixel 6 and 6 Pro right now, there is an easy workaround (via Mishaal Rahman) to get the feature on any Pixel device. The process involves sideloading Android System Intelligence from Pixel 6 to your current Pixel device. In this article, we have detailed the steps involved to get Live Translate on any Pixel phone.
Get Live Translate on Any Pixel Phone (2021)
Note: We are sideloading the APK and testing the Pixel 6 Live Translate feature on a Pixel 3 XL running Android 12.
1. You will need Pixel 6's Android System Intelligence APK to get this feature on your Pixel phone. You can visit this link to download the app from APKMirror. Click on "Download APK" and tap "OK" to save the file.
2. Open the downloaded Android System Intelligence APK file and tap the "Update" button from the package installer installation prompt.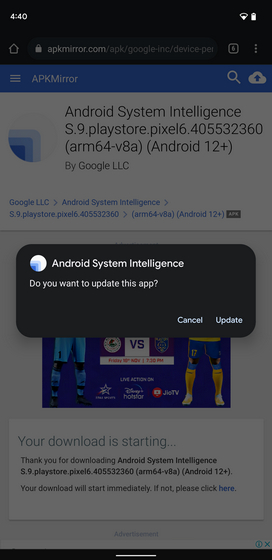 3. After that, open the Settings app on your Pixel device, scroll down and select "System". Under System settings, choose "Live Translate".
4. Enable the "Use Live Translate" toggle and tap "Add a language" to pick the languages you would like to use with this useful feature.
5. Although there are a ton of languages to choose from, not all of them will support the same Live Translate features on Pixel phones. For instance, messaging and camera are supported features in Hindi, whereas you only get camera support in Tamil. So, you will need to check what features are supported by the languages you want to use before downloading them.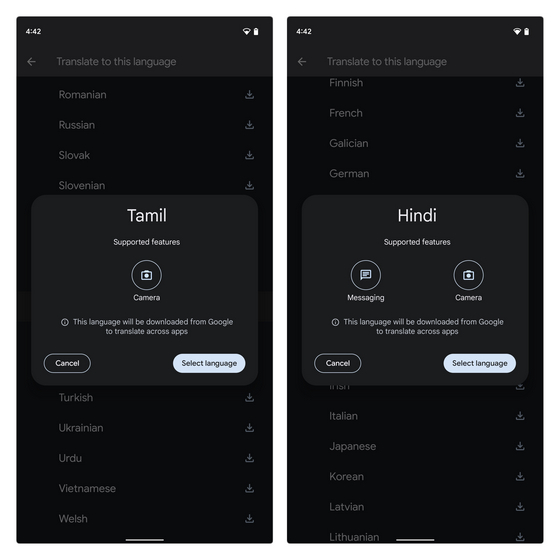 6. Once you have set up the languages, you will see a "Translate to <language>" button in supported apps. You can then tap it to translate messages to the languages of your choice. For instance, I have translated a message from English to Hindi here.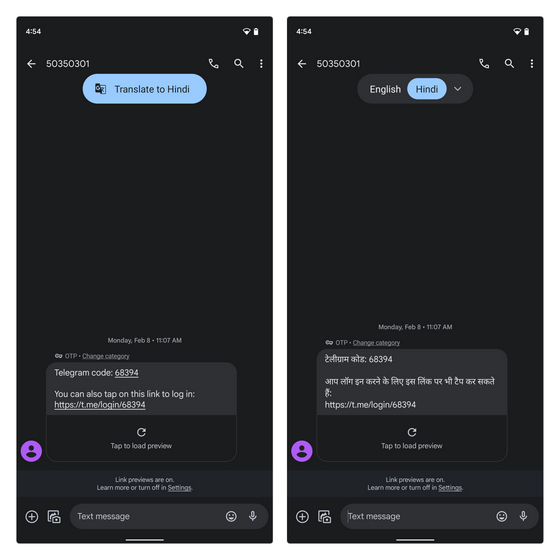 Try Live Translate on Your Pixel Phone
So yeah, that was a quick tutorial on how to get Live Translate working on any of your Pixel phones. As you can see, the usefulness of the feature varies based on the language you are planning to use. If you have a Pixel phone and want to experience this amazing translation feature, try out this workaround. Do let us know how it goes for you in the comments below. Meanwhile, you can also choose to install Google's Magic Eraser on your Pixel phone.
---
Load More