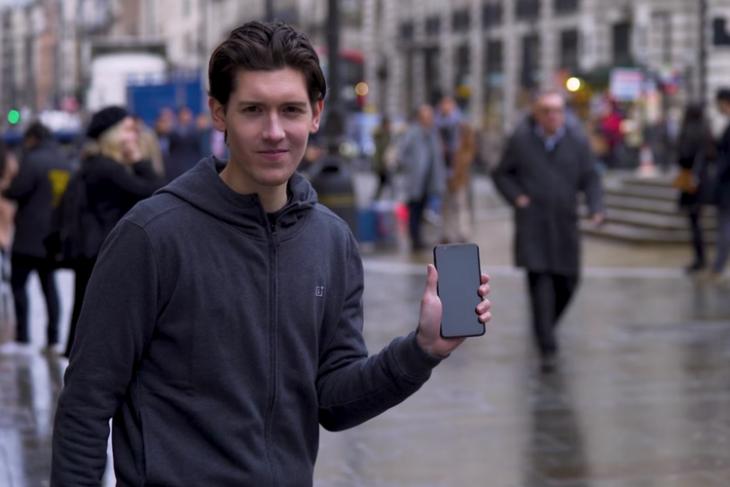 OnePlus is naturally proud of their flagship OnePlus 5T. According to them, it is the fastest phone out there on the market, at least when it comes to performing day-to-day tasks like unlocking your phone, playing music, etc. And that's exactly what their new commercial is all about.
The Chinese smartphone maker has released a one-minute-thirty-nine-seconds ad video called "OnePlus Speed Challenge." In the ad, you can see a gentleman with a OnePlus 5T challenging different people with high-end phones like the iPhone X, Galaxy S8, Galaxy Note 8, etc. You can watch the video below.
Naturally, this is a OnePlus ad, so you know which phone is going to win. But at the end, you can see the gentleman smashing all the other devices by throwing them on the floor. Obviously, the phone owners were all shocked and annoyed, until the referee pulled out their real phones from his back pocket. Yes, the smashed phones were dummies. Surprise!
In all fairness, this isn't one of the best ads we've seen from OnePlus. They're definitely capable of doing a better job. But regardless of its bizarre nature, the ad got HMD Global's chief product officer Juho Sarvikas all spiced-up. He decided to take a jab at OnePlus and tweeted this:
Please be careful if you run into a #nokiamobile phone, you might hurt yourself or the floor 😆

— Juho Sarvikas (@sarvikas) February 23, 2018
Now, that's a smart move. Sarvikas's attempt at a reality check reminded everyone about durability of Nokia phones.
Moral of the story: You don't need a full-fledged commercial to prove your worth. All you need is a properly timed tweet.