Launched last October, Google Wifi is one of the best routers that support mesh networking. As with any other mesh-enabled router, Google Wifi provides a robust WiFi coverage within a building by switching between access points depending on signal strength. Although its raw specs are not quite as impressive as the company's own OnHub router, its performance belies its hardware. It is easy to set up, aesthetically pleasing and is backed by one of the best-known brands in the world, so it's not really difficult to see why it is, by far, the most popular mesh-enabled WiFi router right now. However, Google has only rolled out the device to very few countries, and it's actually not available to the vast majority of people around the world. So, in case you're wondering about some of the other available options, here's a list of the top 6 Google Wifi alternatives you should look at:
1. Netgear Orbi
Netgear Orbi is, by far, the most feature-filled WiFi mesh solution that advanced users would be interested in. It comes with features like port forwarding and static routing and, unlike the main Google Wifi unit that comes with just a single Ethernet port and absolutely no USB ports, the Netgear Orbi offers at least 4 Ethernet ports and 1 USB 2.0 port in each unit. Like Google's mesh-networking solution, this one can also be setup via a mobile app, although, you don't need to have an internet connection to set it up unlike many of the other devices on this list.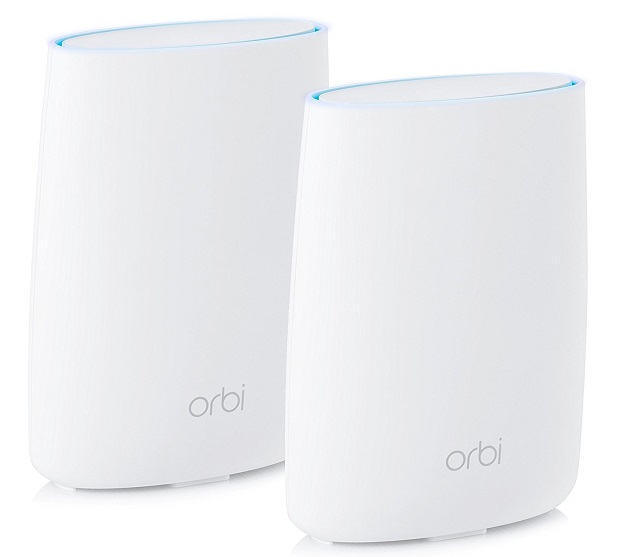 The main Orbi router and its satellite use the 5GHz spectrum to communicate between themselves, which means the 2.4GHz band remains fully available to be used for actual internet usage. The Orbi, theoretically, offers AC3000 connectivity, although, real world speeds are going to be much lower.
Buy From Amazon: ($347.99 for router + 1 Satellite)
2. Ubiquiti AmpliFi HD
The AmpliFi HD Home WiFi System from San Jose-based Ubiquiti Networks is one of the best and most popular mesh-enabled routers available in the market today and, offers a robust connectivity solution. The router has six antennas and, comes with dual-band connectivity over the 2.4GHz and 5GHz frequency bands. Ubiquiti claims a coverage area of up to 20,000 square feet for the HD version of its flagship router, while the Standard version only gets you about 10,000 square feet of coverage.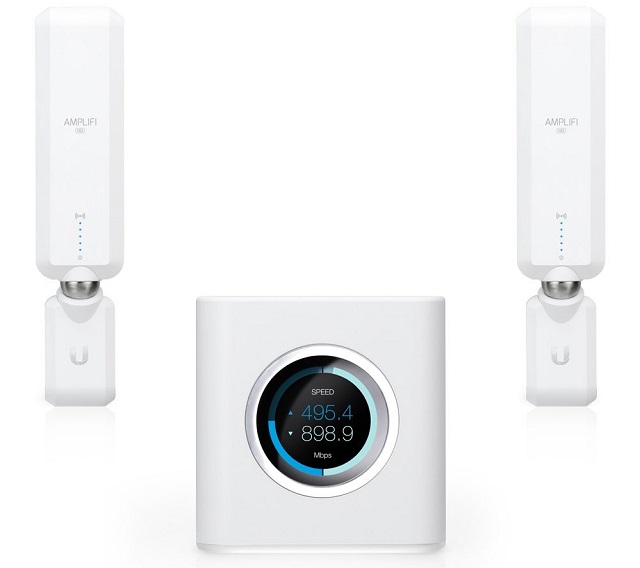 Like the Google Wifi, the AmpliFy HD is also fairly easy to setup, and once you're done configuring the actual access point, the satellites are basically plug and play devices that catch and relay whatever signal they're getting from the mothership. There's an online configuration portal, as well as apps on Android and iOS, but there's no setup software available for Windows or macOS.
Buy From Amazon: ($320.46 for router + 2 mesh points)
3. eero Home Wifi
The eero units are actually one of the best-looking mesh kits available in the consumer market right now. It offers a robust solution for WiFi connectivity, and is currently available at just under $400 for the 3-pack. Like most of the other consumer-facing WiFi mesh routers, eero also needs to be set up via its mobile apps that are available on Android and iOS. As is the case with Google Wifi and the other devices on this list, eero also supports dual-band WiFi connectivity on the 2.4GHz and 5GHz bands.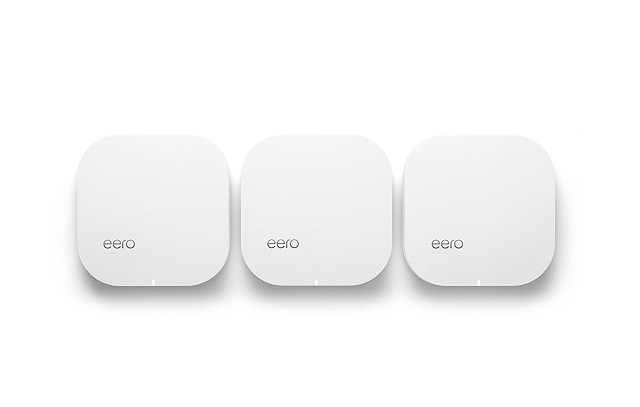 While the eero is one of the most expensive mesh-enabled solutions for residential purposes, it does have one trick up its sleeve. The device supports Amazon Alexa out-of-the-box, which allows you to communicate with it verbally. However, for all its strength, the Eero, having been launched in early 2015, has started to show its age in an era when technology is moving at the speed of light. Unlike many of its competitors, it doesn't support MU-MIMO (Multi-user, multiple-input, multiple-output) and there's no IPv6 compatibility either, but if you could live with that, this is a proven solution that should serve you well.
Buy From Amazon: ($394.99 for Eero + 1 Beacon)
4. Plume WiFi
Plume is yet another mesh kit that offers much the same functionality as some of the other ones on the list, but comes at a more affordable price. The 3-pack that costs $179 is good enough for smaller homes, while the 6-pack costing $329 should be able to cover most large houses. It's a relatively more simple, consumer-oriented device that doesn't really come with all the advanced features that the Orbi offers.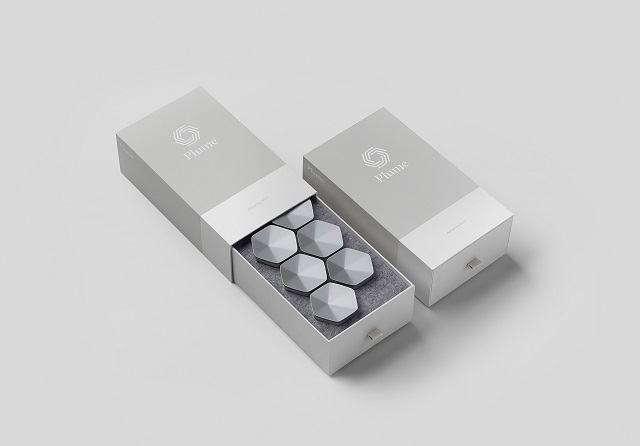 The Plume units, or "Pods", are identical to one another, and you can plug in any one of them to the modem so that it will work as the main router. Each standard-sized room will need a Pod for seamless coverage, and you can add as many Pods you need depending on the size of your house. There are apps on both Android and iOS that can be used to setup the system, and while the process itself is simple enough, you will need to be connected to the internet to get the whole system up and running.
Buy From Plume: ($179 for 3-Pack)
5. Luma Home WiFi
Each unit in the Luma Home WiFi System looks identical to one another and, much like the Eero, comes in a 3-pack with a $400 price-tag. They are compact, good-looking and does what the company says for the most part. One of its best features of the system is that it comes with built-in content filtering to assure anxious parents about the safety of their children online. It also makes use of mobile apps for setup, which is fairly simple, but again, like a few other devices on this list, you'll need to be connected to the company servers all the while to control your setup.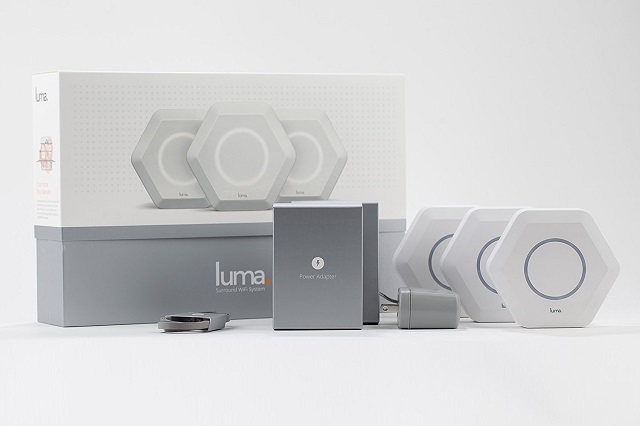 The Luma Home WiFi System doesn't come with a lot of features, and while that may actually help the less technologically-savvy to sort things out without having to sweat over it, the relatively more experience users will miss some of the features and controls offered by the Orbi. While there's nothing wrong with simplicity in a product predominantly aimed at the mass-market, it needs a deep price-correction to be able to compete on even terms with some of the other offerings in the segment.
Buy From Amazon: ($299.93 for 3-pack)
6. Linksys Velop
Linksys Velop is yet another WiFi mesh system that's easy to set up, and comes from a trusted brand in the networking equipment industry. While the other devices in this list support dual-band WiFi, this one actually goes a step further and offers tri-band WiFi by adding a dedicated 5GHz backhaul, which minimizes the effect of signal loss that happens when a device receives and broadcasts on the same frequency.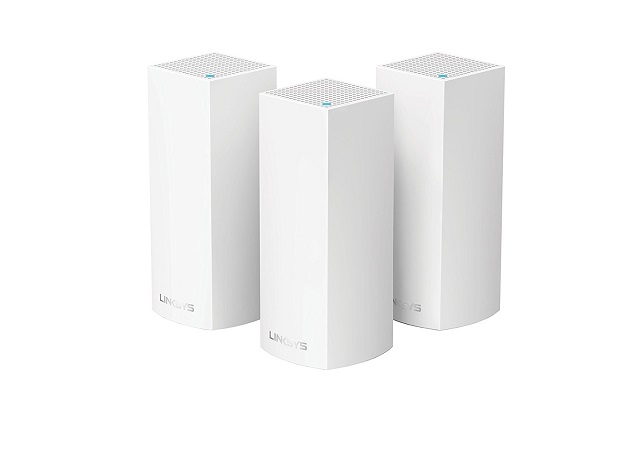 The Linksys Velop is actually one of the better solutions if you're looking to cover a large area with the lowest number of units, but it isn't really a cost-effective solution, seeing as the 3-pack kit costs $400.
Buy From Amazon: ($399.99 for 3-pack)

SEE ALSO: 7 Best WiFi Analyzer Apps You Can Use
Google Wifi Alternatives: The Best Mesh-Enabled WiFi Routers
While all WiFi mesh routers promise to solve the same problem in basically the same way, they each have their own strengths and weaknesses. Though Google Wifi remains the preeminent residential mesh networking router system available today, you are not exactly stuck with it because of lack of options. The list above only represents a small fraction of the myriad mesh-enabled routers available in the market, and with more such devices being launched frequently, the prices will, hopefully, get down to more rational levels sooner than later.
One thing to remember here is that there are many routers that claim to support some form of mesh-networking, and are priced much lower. Just make sure that you do a good amount of research before buying any one of them, as many of them are only glorified repeaters for the most part that may well slow down your connection speed as you add more devices to the network. Either way, now that you have a list of some of the best routers with mesh networking, are you thinking about splurging on any one of them? If not, what's holding you back? Is it the irrationally-high pricing, or is it something else that you're concerned about? Do let us know in the comments section below.