A less noticed but very important fact about Google Plus share is that, Earlier it didn't give backlink to the original post which was being re-shared and the only link given was of the profile of author of the post.
But now Google plus share finally included a link to the original posting. Here's how its working in a snapshot below: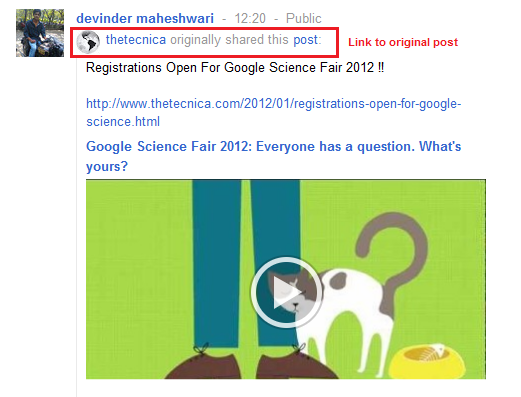 Though it's not a new feature and already existing on Facebook but it took 7 months for Google plus to understand and include this feature since it's launch in June, 2011.
Note: This feature is still rolling out and may not be available to everyone till now.