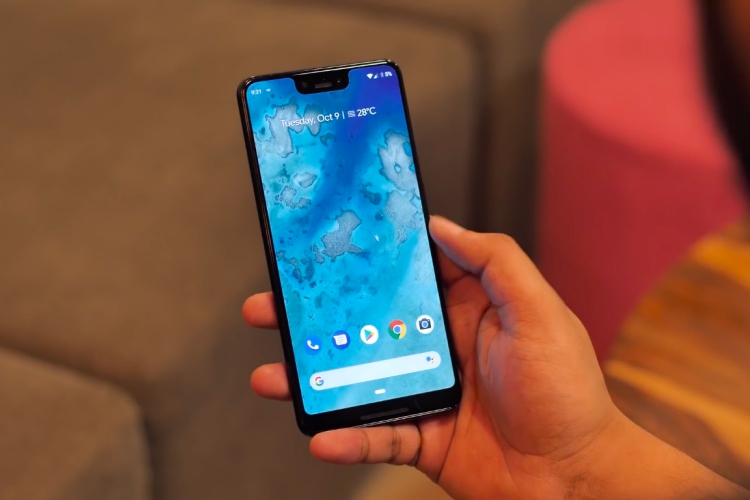 Last week, Google launched its much-anticipated Pixel 3 and Pixel 3 XL flagship phones and the OLED panel on the higher-end XL model was almost instantly dubbed the 'Best Smartphone Display' by the folks at DisplayMate.
Well, it was difficult for me to believe a claim this bold right off the bat because it made Pixel 3 XL the fourth device in 2018 to have earned the Best Smartphone Display accolade. It also earned a spot among top-end flagships such as the Galaxy S9, Galaxy Note 9, and iPhone XS Max — all of which have brilliant displays.
But, we finally have our hands on in-depth lab tests from DisplayMate, so let's talk about Pixel 3 XL's screen in depth and look at what makes it so great: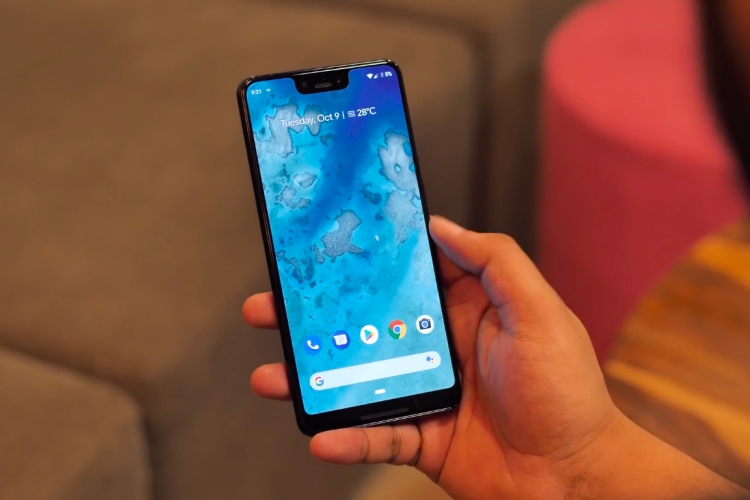 Before I hit you with technical jargon, let's talk about the hardware specs of Pixel 3 XL's 6.3-inch OLED panel that has almost zero top bezel (other than the bathtub notch) but a massive chin that features the front-firing speaker. This screen has an 18:5:9 aspect ratio and a 2960×1440 Quad-HD+ resolution, with a pixel density of 523 pixels per inch that sounds pretty good on paper.
Accurate and Vibrant Colors!
As per DisplayMate's lab tests, Google's latest flagship phone is worthy of being awarded an overall A+ assessment grade, which implies its display has "close to textbook perfect calibration accuracy and performance that is Visually Indistinguishable From Perfect." Google appears to have taken into account user feedback from the issues with Pixel 2 XL and focused not only on display accuracy but also vibrancy on the Pixel 3 XL.
DisplayMate further reveals that the Pixel 3 XL screen features Sub-Pixel Rendering and Diamond Pixels, where the blue, green, and red sub-pixels are placed in a diamond-like pattern to maximize sub-pixel packing and improve the sharpness of the display. This device boasts of an improved 100% APL brightness of 405 nits and a home screen brightness of 425 nits, which is still considerably low compared to the iPhone XS Max.
"The Pixel 3 XL display appears Perfectly Sharp for normal 20/20 Vision at Typical Smartphone Viewing Distances of 10 to 18 inches"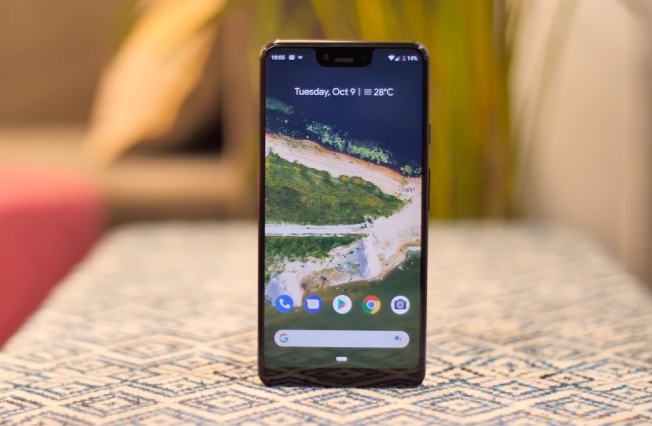 DisplayMate further adds that Pixel 3 XL has a dual combination of high screen brightness and low screen reflectance (of just 4.3% and we've noticed it in our Pixel 3 XL unit) which is essential for improved color accuracy, readability, and content quality in harsh ambient light conditions such as under direct sunlight.
HDR Support
The Pixel 3 XL's display also supports two very important color gamuts – the sRGB for all your regular content and Wide DPI-P3 color gamut for 4K support and an expanded color, as well as contrast ratio and perfect blacks on OLED displays. You also get mobile HDR 10 support to stream 4K UHD content, which makes it stand at par with its Android competitors.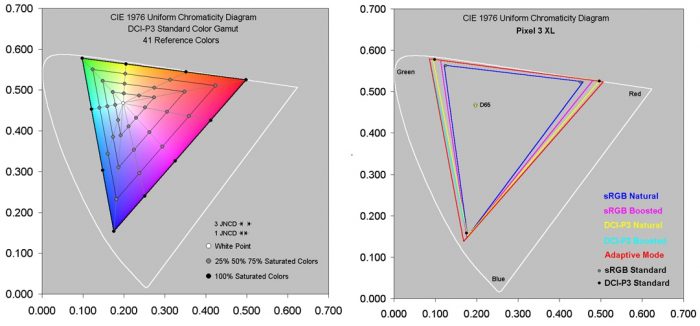 While the inclusion of these two color standards make for a great viewing experience, the Pixel 3 XL comes with both automatic and manual color mode selection that is certainly a plus for users.
Better Viewing Angles
Talking about viewing angles, which were a major pain point in the Pixel 2 XL, DisplayMate's lab tests conclude that the device shines in this segment too. While most phones witness a 55% or more decrease in brightness at 30-degree angle, Pixel 3 XL's brightness goes down only by 28 percent. This means multiple users can easily view content together when kept on a table.
And if we were to point out the massive notch, DisplayMate says that it takes up 2.3 percent of the screen area and that it wouldn't cause a distraction and you'll get used to it after a while. In our experience, this is true for almost all notched phones.
Best Display Yet on a Pixel?
The Pixel 3 XL's OLED display, as pointed out by DisplayMate, has the highest absolute color accuracy, contrast ratio and visible screen resolution (human eyes cannot discern between the quality of higher-res screens) and the smallest color shift, reflectance. This plays in favor of the Pixel 3 XL, which compares to other flagships as under:
Well, we've been using the Pixel 3 XL ever since its launch and the technical review from DisplayMate only confirms how much better the display is in comparison to last year's Pixel 2 XL and on par with flagships this year.
This is a significant upgrade over last year, where Google was constantly rebuked for packing a sub-par display – with burn-in, color degradation and blue shift issues – in its flagship hardware.
So, now that you know that Pixel 3 XL has one of the best displays, will you be interested in buying this flagship? Let us know your thoughts in the comments below.
---