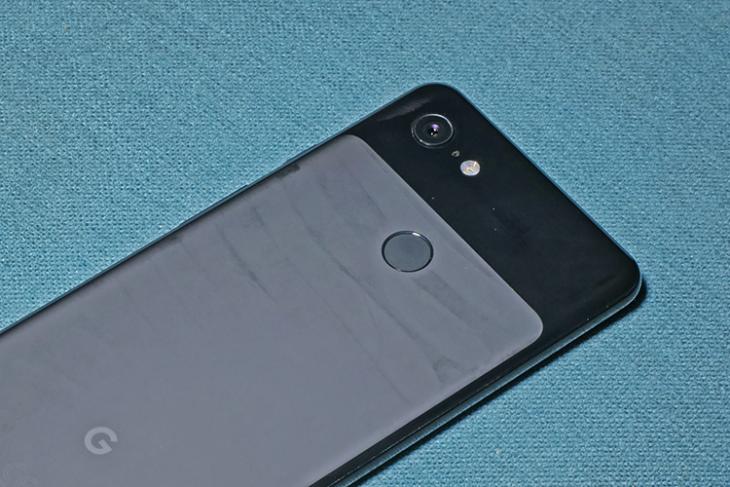 Pixel 3 and the 3 XL have firmly gripped our attention because of the elegant and premium experience they offer. While on one hand, the two devices offer the best Android experience, we have come across two issues that might not fulfill your yearning for a luxurious experience.
Since the first time I held the Pixel 3 XL, I've noticed that the device is not very resistant to fingerprints and sweat smudges. The glass back, which is split between glossy and matte areas in approximately a 1:4 ratio, easily traps your fingerprints.
Smudge Gate: Glass Back has Affinity for Smudges
While the glossy part captures fingerprints very easily, the matte or the silky part too on our review unit has fingerprints embossed over it like they're permanent. Despite trying to rub it with water and standard alcohol, these marks have remained like engraving on a stone.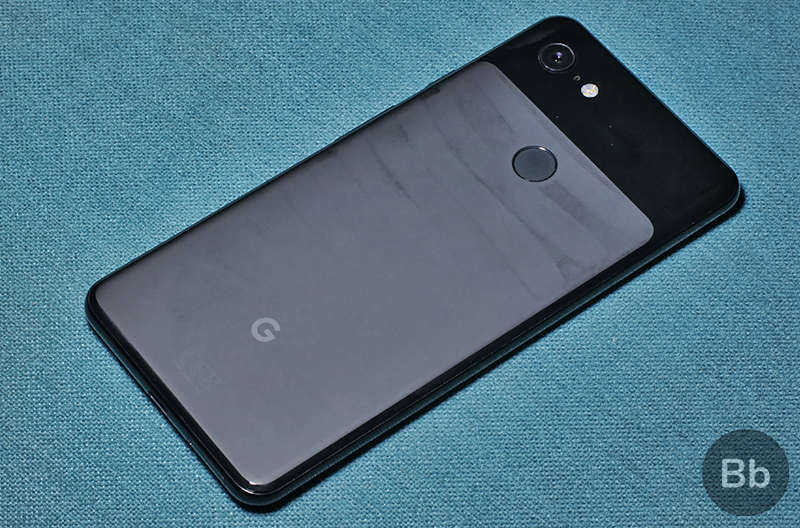 In our full review of the Pixel 3 XL too, we'd addressed the issue, noting that this is among the things that are capable of tarnishing your expectations of a great craftsmanship under the #MadeByGoogle banner.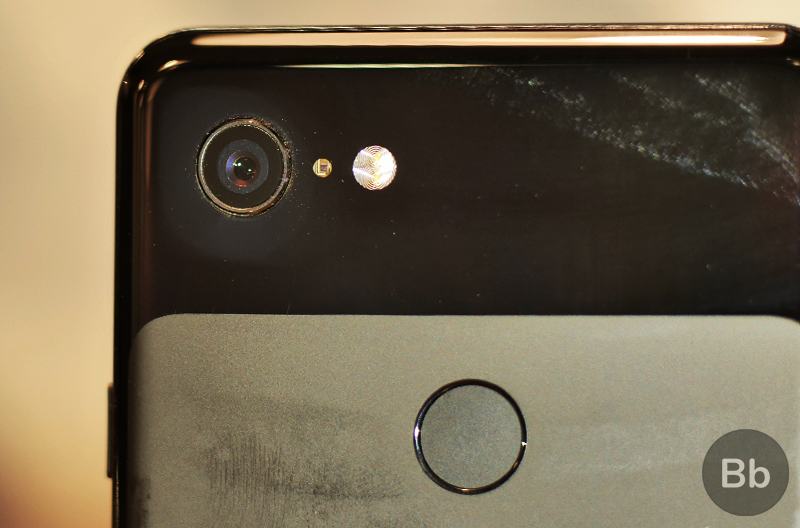 Look closely!So, despite the premium surface of the glass back, you are likely to feel coerced to use a cover on the back.
Gap Gate: Dust Particles Stick in Between Gaps
Another issue I have with the build of the Pixel 3 XL has to do with the gaps between the metal frame and the glass back. Inside the crevice along the frame, we can easily spot trapped dust particles and the black color makes them much more visible.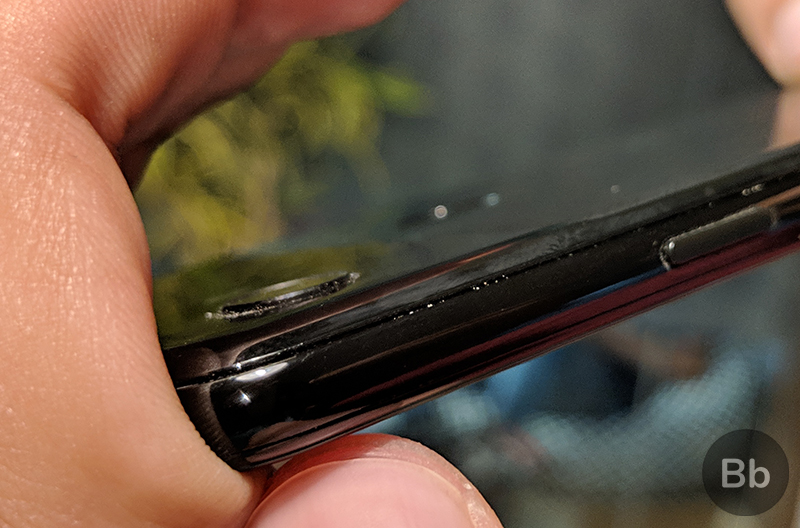 The gaps are easily visible on the white variants of Google Pixel 3 or 3 XL. We're unsure of what causes this gap exactly but it may have something to with the thick layer of glue, as we saw of iFixit's teardown, that holds the glass back onto the body of the smartphone.
https://twitter.com/Gamercore/status/1052660578727022592
Gladly, however, the gap is not big enough to let your fingernails in between and even with destructive intentions, you might have a hard time breaching the bond of glue with your bare hands – Bear Grylls style.
Protection is Necessary
While these issues may not necessarily mar your experience with the device, it is in your best interest that you choose a protective case for the Pixel 3 or the Pixel 3 XL. However, the phones are rated with IP68 that dust or water cannot seep in (easily) and damage the devices from the inside.
So if you want to test the ruggedness of the Pixel 3 XL, feel free to do so. We've warned you already!