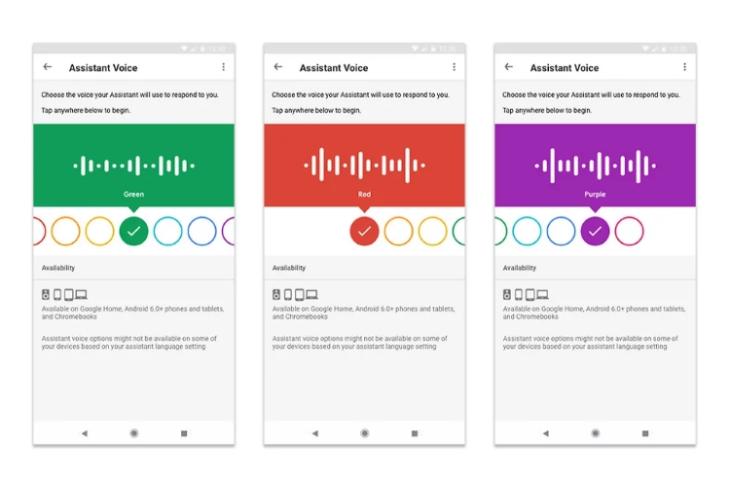 Google had previously rolled a total of 6 new voices for its Google Assistant back at the I/O 2018 conference. However, now a new update is coming to the assistants and this one makes everything a lot more colorful.
Google is rolling out an update to its Assistant service that will assign colors to its various artificial intelligence voice options. Basically, whatever voice option a user is currently using will be given a color, and the colors have been randomly selected by Google so as not to associate any one color with a certain gender or intonation.
https://gph.is/2KRdpeg
One might recall that earlier these voices were just labeled at Voice 1, Voice 2, and so on, and alternated between male and female-sounding voices as you tap through the list. However, with the new update, Google will assign a color to each one you can scroll through from left to right in a carousel layout.
Apart from the UI, there is nothing new this time around. There are still the 6 voices that were previously introduced. That being said, the new UI certainly looks appealing. However, we can't wait for that John Legend assistant voice to start rolling out soon.
The new Google Assistant colors will start rolling out today and continue through the week, for users in the US using the English language option. Interested users can head over to Google Assistant's Explore screen>Settings>Preferences>Assistant voice, to see the new UI.