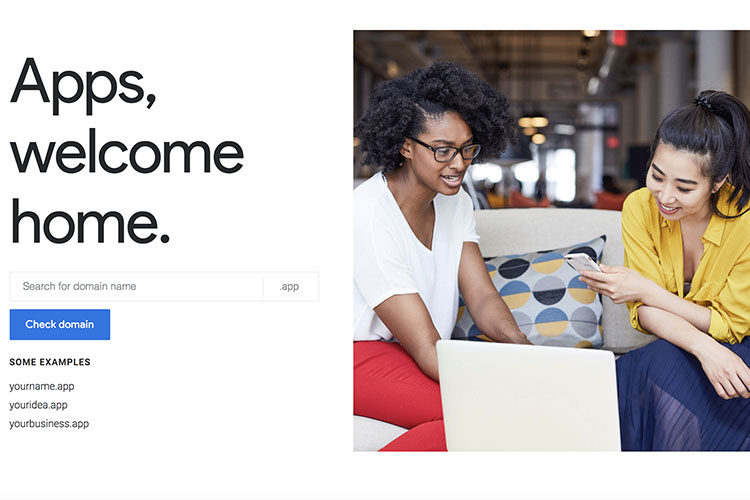 Google is finally launching its .app top-level domain (TLD), which it purchased for $25 million over three years ago. The .app TLDs are now available for pre-registrations on the get.app website via Google's Early Access Program and are expected to go on sale for the public starting from May 8.
The .app domain is being targeted at app developers and might also include cross-platform availability to run web apps. Additionally, the .app domain will make it easier for users to remember an app's domain. Announcing the new TLD domain in an official blog post the company wrote:
"With a memorable .app domain name, it's easy for people to find and learn more about your app. You can use your new domain as a landing page to share trustworthy download links, keep users up to date, and deep link to in-app content."
In order to make the .app domains more secure, Google has also announced that all .app websites will require HTTPS, making it the first TLD to enforce the security measure by default. Default implementation of HTTPS will ensure that all communication between the server and the browser is protected from snooping and man in the middle attacks, making .app websites the go-to choice for web apps.
If you're an app developer and wish to pre-register a .app domain for your website, you can head on to the get.app website and submit your bid.
---