Genshin Impact 4.3 will release on December 20, 2023.
The version will feature Navia and Ayaka in the first phase and Raiden Shogun and Yoimiya in the second.
Genshin Impact 4.3 will also add two new Artifact sets, besides lots of Quality of Life changes and improvements.
Genshin Impact 4.2 finally dropped the ending of the Fontaine saga, and it's probably one of the best Archon quests in the game. The update also dropped a new character Furina, new world quests, and two new regions, Morte and Erinnyes Forest. The next phase of Genshin Impact is version 4.3 and there are many things to look forward to. In this article, let's look at everything we know about Genshin Impact 4.3, its release date, banners, characters, and more.
Genshin Impact 4.3 Release Date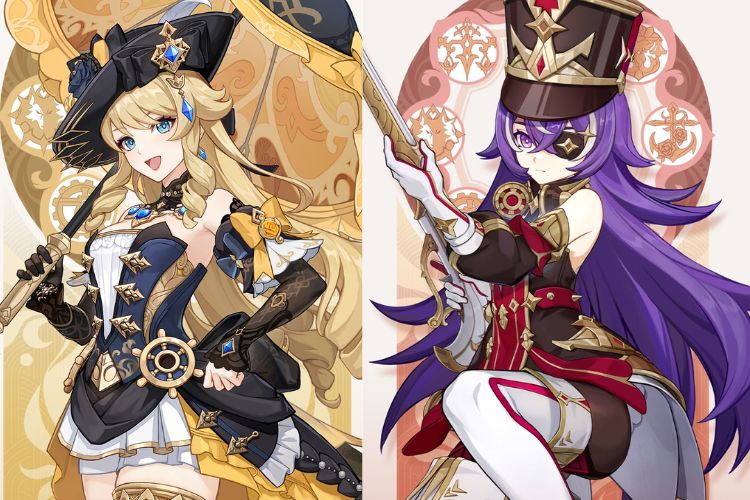 Genshin Impact 4.3 will be released on December 20, 2023, as soon as Phase 2 of version 4.2 ends. Each Genshin Impact version contains two phases and lasts 42 days, with each phase lasting 21 days. The first phase of Genshin Impact 4.2 was released on November 8 and its second phase ends on December 19 or 20, depending on which part of the world you live in. The pre-installation feature for Genshin Impact 4.3 will be available a couple of days before the update, i.e., on December 18.
Genshin Impact 4.3 Livestream Date
Version Livestream is usually streamed a couple of weeks before its release date. If everything goes according to plan, the Genshin Impact 4.3 livestream should take place on December 6. You can stream it on official channels such as Genshin Impact's Twitch channel, or watch it after an hour on their official YouTube channel.
Genshin Impact 4.3 Character Banners
HoYoverse's recent drip marketing indirectly confirmed Navia as five-star and Chevreuse as four-star in Genshin Impact 4.3. Recent leaks suggest the first half of Genshin Impact 4.3 banners will feature Navia and Kamisato Ayaka, while the second half will feature Raiden Shogun and Yoimiya. Prior leaks suggested Raiden Shogun, Albedo, and Arataki Itto re-runs but it's been proven wrong after looking at the Abyss lineup for 4.3, featuring Thunder Manifestation on Floor 12.
Genshin Impact 4.3 seems to be an Inazuma patch with three amazing Inazuma characters, not to mention, their weapons. The first half of Genshin Impact 4.3 will feature Navia and Ayaka. For those unaware, Navia is a five-star Geo DPS unit and a Claymore user from Fontaine, whereas Kamisato Ayaka is a five-star Cryo DPS unit and a Sword user from Inazuma. Phase 1 should start on December 20, 2023, and will last till January 10, 2024.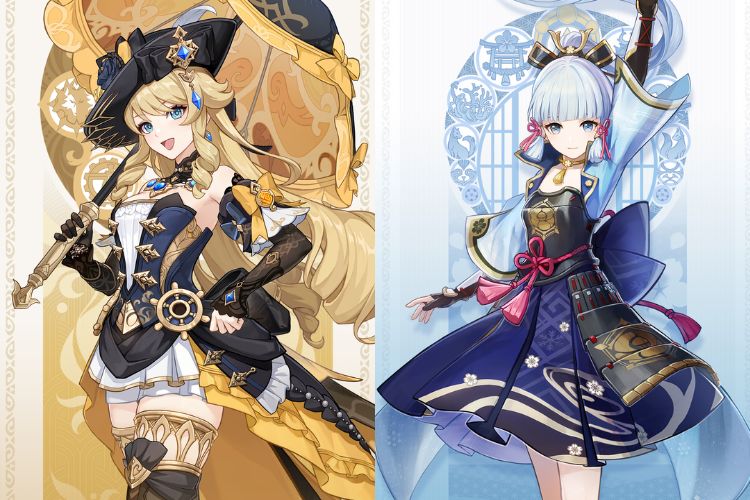 The second phase will feature the Raiden Shogun and Aran-Yoimiya. Raiden Shogun, the Electro Archon, is a five-star Electro Support/sub-DPS and a Polearm user from Inazuma. Yoimiya, on the other hand, is a five-star Pyro DPS unit and a Bow user, also from Inazuma. Phase 2 should start on January 10, 2024, and will last till January 31, 2024.
Although the upcoming character banner re-runs might be accurate, the order in which they will appear isn't. We think the order mentioned above should be how things will pan out.
Genshin Impact 4.3 Weapon Banners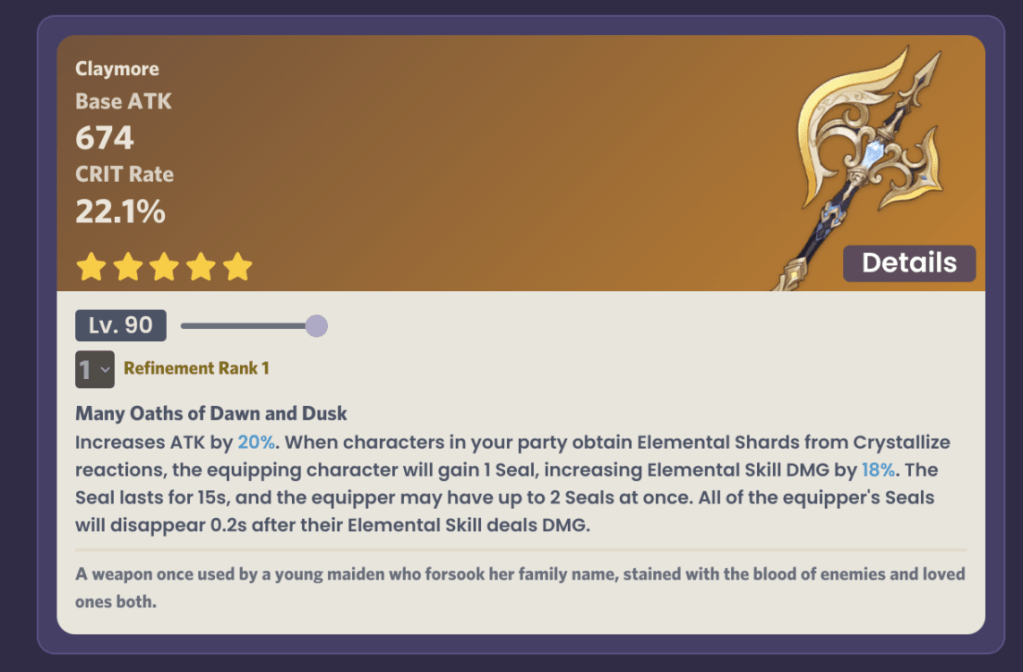 Coming to the weapon banners, the first phase will feature Navia's signature weapon "Verdict," a 5-star Claymore with a high base Attack and Crit Rate sub-stat, and as for the other weapon, expect Mistsplitter Reforged, Ayaka's signature weapon.
As for the second phase, if it's Raiden and Yoimiya, expect Engulfing Lightning and Thundering Pulse in the second phase. For the four stars, it's still too early to predict. The weapon banners, this time around, are stacked and worth Wishing on.
Genshin Impact 4.3 New Artifact Sets
Genshin Impact 4.3 will bring two new Artifact sets — Nighttime Whispers in the Echoing Woods and Song of Days Past. The first one is made to exclusively work on Navia.
For the first set, the 2-piece increases Attack by 18%, and the 4-piece grants the user the Heart of Gold effect for 10 seconds after using an Elemental Skill.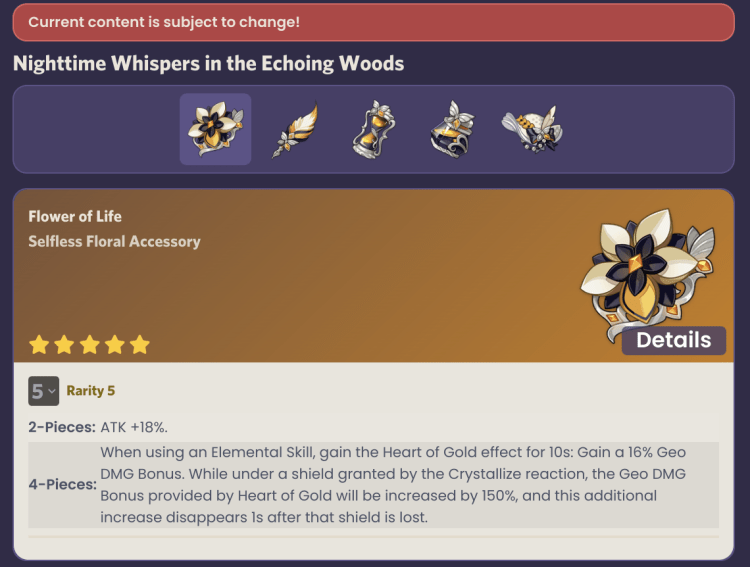 This effect increases the character's Geo Damage by 16%, and while under a shield granted by the Crystallize reaction, the Geo Damage bonus provided by the effect will be increased by 150%, and it disappears one second after the shield is lost.
As for the second artifact set "Song of Days Past," its 2-piece grants the wielder a 15% healing bonus. The 4-piece, on the other hand, gives the character a "Yearning effect" for 10 seconds when they heal a party member. This Yearning effect records the total amount of healing, including the overflow, and when the effect expires, the effect is transformed into another effect "Waves from that Day."
During this, when the active character hits an opponent with Normal, Charged, Plunging attack, Elemental Skill, or Elemental Burst, the damage dealt will be increased by 3% of the total healing amount recorded by the Yearning effect. The "Waves from that Day" effect also lasts till it's used 10 times or after 10 seconds.
A single instance of the Yearning effect can record a maximum of 30,000 healing and overflow HP and has only one instance but can record healing from multiple characters.
Genshin Impact 4.3 Events

As you may know, Genshin gives players a free character in its even releases and a free weapon in odd releases, Genshin Impact 4.3's flagship event will give us a free four-star weapon, and leaks suggest it will be a Claymore. The name of the flagship event, after translating it from Chinese, is "Dance of deeply pondering, resolutely spinning." Besides, here's a list of all Genshin Impact 4.3 events.
Marvelous Merchandise (Liben returns with more Natlan lore, hopefully)
Dance of Deeply Pondering, Resolutely Spinning (Free Claymore)
Gun Spear and Roses
Lost Riches
Arataki Splendid and Resplendent Beetle Training
Genshin Impact 4.3 Quality of Life Improvements
Removed all pop-up windows from enhancements, including leveling up characters, weapons & artifacts.
Added a quick select option for the number of Experience books used when leveling up characters.
Increased the number of slots for artifacts when leveling up Artifacts.
Added a new incremental artifact upgrade function. When leveling up artifacts with quick select, the artifact will be leveled from 4 > 8 > 12 > 16 > 20, even if the said artifact is currently, say, at level three. With lots of free slots, quick select will still only upgrade it to the next increment of 4, unless the player manually selects otherwise. This function can be turned off.
Optimised Domain runs: When replaying a domain, the character will appear at the position of the key rather than the beginning of the domain, eliminating the need to run to the key from the starting platform.
Auto artifact locking. You can configure which artifacts to lock and the game will automatically do it for you.
These QoL were brought to you by Reddit user r/vivliz. Do note that some of these QoL changes are questionable and not all may make their way to the stable Genshin Impact 4.3 version.
What are your thoughts about the Genshin Impact 4.3 info leaked so far? Show us your excitement in the comments section below.
---
Load More