Pokemon Go has become one of the most popular augmented reality games out there in a very short duration of time. Everyone is downloading and playing Pokemon around the world. Even people outside US, Australia & New Zealand are playing Pokemon Go. However, Pokemon Go is not the only augmented reality game out there for smartphones. There are other games that offer unique gameplay and an immersive augmented reality experience. These games haven't received as much attention as Pokemon Go, mainly due to the fact that Pokemon is an immensely popular brand with a lot of media presence. So, if you are looking for other AR games like Pokemon Go, you're in luck because we bring you the most amazing games like Pokemon Go:
1. Ingress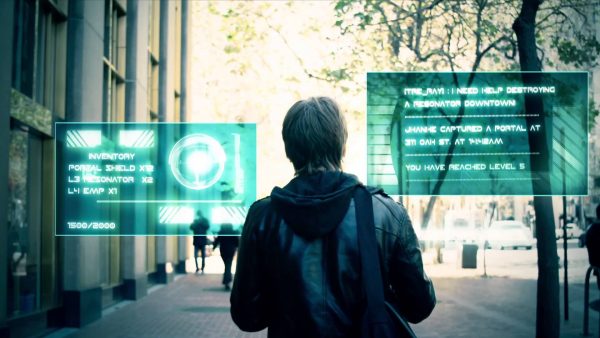 What is it: Ingress was the first AR game developed by Niantic Labs, the developers who brought you Pokemon Go. This game transforms your world into a globally competitive game that is full of mystery and intrigue. There is a release of an unknown energy over the entire world which was discovered by the European scientists. Now the whole world is divided into two forces. The Enlightened are the ones who seek the power of this force and want to use it for themselves while The Resistance, on the other hand, tries to defend humanity against this mind-altering force.
Your real world is the game in this app and you have to go out and discover mysterious artifacts around you. Some are full of energy and will help you in your quest.  You will have to capture territories and defend them against the opposing team. The story of Ingress evolves every day you play it, and there are thousands of mysteries that need to be solved in order to complete your quest. You will find the game very similar to Pokemon Go, so give it a shot. 
2. Zombies, Run!
What is it: The real purpose of Augmented Reality aka AR gaming is to make the player get off their couch and go out to have some fun. Ultimately, this also leads to being fit because you walk all the time whether you want to or not. Zombies, Run! is actually all about making you fit by encouraging a healthy lifestyle, however, with the help of a zombie horde. Zombies, Run is an immersive audio game that takes you into the world full of zombies, where the only way of survival is to run like hell. If you find running or jogging quite annoying, then this game will help you get on with it.
It transforms the world around you, so you are the hero and the center point of the adventure. You can use it while running, jogging, or power-walking and it even works on a treadmill. Listen to the horrifying screams of the undead who are out to get you and run for your life. Complete different missions everyday to unlock a new one for the next day. Get in shape while playing this immersive running adventure game on your phone.
3. SpecTrek
What is it: If you are a big fan of the Ghostbusters franchise and want to start a venture of catching and getting rid of ghosts, then you are in luck. This game can be played by anyone and everyone and what better time to play it, considering the new Ghostbusters movie is just around the corner. SpecTrek is a simple augmented reality game that turns your own world into a world full of ghosts and anomalies. Your job is to find these ghosts using the GPS and camera on your phone and catch them. The more ghosts you capture, the better you become at this job.
Use your phone's GPS and location sharing options to find out where the ghosts are spawning. Pinpoint the locations of ghosts and set out to get rid of them. You can head over to places where there have been sightings of a ghost and save the day by catching these naughty ghosts who have no business being in the real world. So, go ahead and make Scooby Doo and his friends proud!
Download: Android
4. Clandestine Anomaly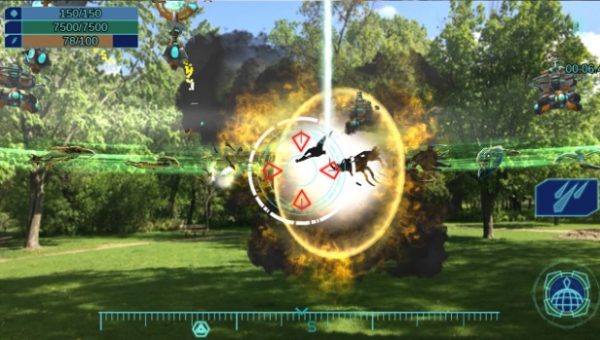 What is it: Get ready to defend the world against an alien invasion in this award winning AR game for mobile devices. You have been contacted by aliens, who are launching a full-fledged attack on your planet, in your city. You are the only defense earth has got in this situation. Watch the alien invasion around you and defend your territory by deploying defensive and offensive tactics. Build structures around your neighborhood to defend your city against the invading aliens.
You can take part in the battle directly from your home or move to real world locations and become the first & last line of defense against the alien race. You are not alone. There's an entire organization of people who have come together to defend their hometowns and ultimately the entire planet against the continuous assault by an alien race. Your device has been infected with a supercharged alien software that lets you see all the conflicts rising around you. You can choose and defend different areas around your location and help other people in this ultimate war of the world.
5. Temple Treasure Hunt Game
What is it: Remember playing treasure hunt games with your siblings and/or your friends? Well, now you can make those treasure hunts even more interactive and intriguing with the help of Temple Treasure Hunt game. This is a geo-location game that turns the world around you into a temple full of hidden mysteries and artifacts that you need to find. This augmented reality game uses location tracking by creating and finding treasure trails. The best part of the game is to play it with your friends and family. You can share treasure trails with your friends, and all of you can hunt for the treasure together as a team.
You can either be a treasure protector and create difficult trails for the hunters or become a treasure hunter to hunt and look for priceless treasures around the Shiva Temple. Find the treasure guardians in the given time and complete all the tasks to discover the real treasure. The game puts an emphasis on time, so you need to act quick and solve all the clues and mysteries in the allotted time. Become the real treasure hunter in this epic treasure hunting game.
Download: Android
SEE ALSO: How to Play Pokemon Go: A Beginner's Guide
Immerse yourself in other AR games like Pokemon Go
If you are not a big fan of Pokemon and want to try out something similar yet different, then the above-mentioned games should be good enough for you. These games are similar to Pokemon Go in terms of the augmented reality experience. However, each game offers a unique gameplay style that is specific to each game. You can choose your favorite game from the above list and then play them on your smartphone on the go. All you need is a smartphone, internet connection, desire to move around, and quite a bit of time at your hand. If you know about any other amazing AR games like Pokemon Go, then feel free to let us know through the comments section below.
---
Load More