DOTA 2 is one of the most popular MOBA out there in the gaming world right now. The top DOTA 2 competitions have the biggest prizes you will ever see in the esports world and it's played by millions and millions of gamers from around the world. However, for some people, it gets boring after some time so they want to try out something new and unique in the same genre. If you are one of those people then you are in luck because we bring you the best games that you can play to take a break from DOTA 2. Below are the 9 best games that are like DOTA 2 and some of them are even better.
Top 9 MOBA Games like DOTA 2
League of Legends is not just a game like DOTA 2 instead it sits there at the top alongside DOTA 2 as one of the most popular and widely known MOBA game. League of Legends a.k.a LoL is one of the best MOBA games out there. This game has a wide variety of heroes to choose from and offers a very competitive gameplay. The game interface is clean and straightforward and there are tutorials for beginners to learn the basics of the game.
The best thing about LoL is the fact that it runs smoothly even on low-end PCs so you don't need a dedicated gaming rig to run this game. It's a perfect mix of RPG and strategy. You are the summoner in this game who brings forward a champion to fight for him/her. You control the champion and influence it with the use of spells and runes. Your skill level in MOBA genre determines how good you can play your hero. You can buy extra heroes and accessories with in-game currency or real money to gain an advantage, however, you can also use free champions that are available every week in rotation.
This is one of the toughest competition both DOTA 2 and LoL are facing right now. Heroes of the Storm is the game developed by Blizzard which is the same company that developed World of Warcraft and Diablo along with other titles. Heroes of the Storm follows the same gameplay style as DOTA 2 and LoL but there are minor differences that make it more newbie friendly. First of all, there are no items or accessories to give you an advantage over the enemy which means everyone plays on an equal level. Pure skill and experience are what separates good players from new ones.
Heroes of the Storm brings all the heroes from different Blizzard games into one battlefield. You can play as Diablo (Diablo), Sylvanas (World of Warcraft), Illidan Stormrage (World of Warcraft), Raynor (Starcraft) and many other heroes/villains from Blizzard games. This makes the game very interesting because you can play as your favorite characters and enjoy the game. There are tons of new elements on each map that give the teams an edge over their opponents depending on who utilizes these elements. This game offers one of the best MOBA experience in the genre for newbies and veterans alike.
If heroes and champions from the other games do not interest you at all then you may find yourself interested in Gods. SMITE is the MOBA that brings Gods from different mythologies into the battlefield. You don't need a weak hero when you can play as one of the many Gods of different religions and mythologies around the world. Powerful Gods like Zeus, Thor, Loki, etc are available in SMITE. This game is a bit different from other MOBAs because it has a 3rd-person perspective instead of the common top-down perspective found in most MOBAs out there. You can get to use your god in 3rd-person view which makes the experience a bit unique and gives it more of an action game theme.
This game still needs a little more balance because there are certain Gods that are far superior to others, which makes the experience a bit boring sometimes because everybody picks the same Gods, however, if you are skilled enough then you can choose any God and smite your opponents (pun intended). Buy items at the beginning of the game to gain an advantage over your enemies and give a boost to your god. You need quick reactions to perform in this game.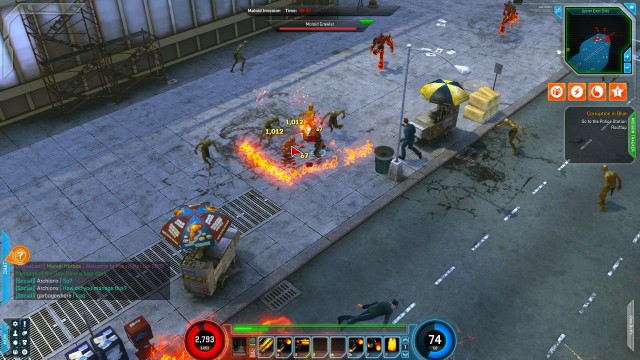 Not as popular as the top 3 MOBA games but Marvel Heroes 2016 is still a very enjoyable game because of all the amazing superheroes and supervillains that you can play with in this game. Marvel Heroes 2016 brings the whole Marvel universe to an iconic gameplay so people can enjoy playing as their favorite superheroes or supervillains in a battle arena. You can play as the friendly neighborhood Spiderman or the not so friendly Goblin, the patriotic Captain America, or the rich Iron Man. This game gives you the choice to duke it out as one of your favorite heroes in a MOBA setting. This game has also added gamepad support so you don't just have to play with your mouse/keyboard combination because now you can also play with a controller if that's more to your liking. Now you can also gain steam achievements when playing Marvel Heroes 2016 and the roster of heroes has grown significantly as well with the new update. If you want to duke it out as your favorite superhero or villain then this is the game that you must try.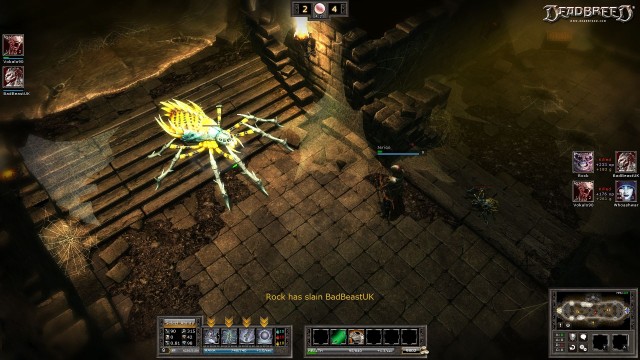 Deadbreed is a unique MOBA, First of all, it's a 3v3 game where a team of 3 players fights another team of 3 players instead of the 5v5 found in most MOBA games. This makes the game much easier than others. However, there are completely unique elements included in Deadbreed. The game is touted as the creepiest MOBA you will ever play by the developers. This game includes creepy heroes and focuses more on the RPG elements like customizing your hero to suit your needs in the battle. The maps in this game include complete day and night cycles which come in handy for specific heroes. Some heroes are powerful during the day while others are powerful during night times. This makes the game more interesting and levels the playing field for players. You have to infiltrate the enemy base and fight the enemy sentinel. The sentinel is like the end-game boss and it's very powerful. Once defeated, you win the game. You also have to make sure that the enemy doesn't defeat your sentinel first. Unique hero customization of your heroes makes this game really amazing and gives it a different style than other games in the genre.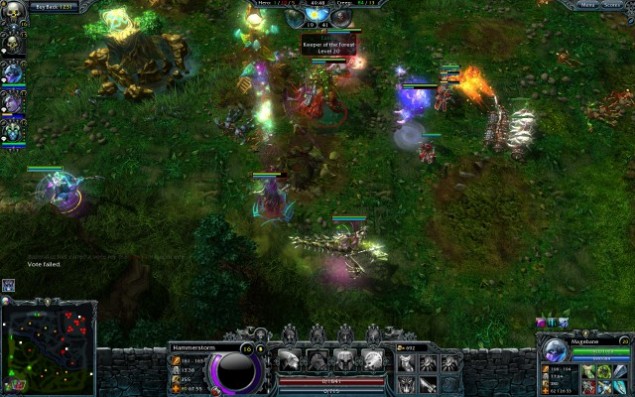 Choose your hero and lead your army to the victory in Heroes of Newerth. This game is all about building tactics with your team and then attacking the enemy to crush them. The game focuses on team play and strategy gameplay. You get a very amazing voice chat in the game that can be sued to coordinate with your team and plan your attacks accordingly. This game is based on the Warcraft 3 mod: DotA, however, there are many new unique elements in the game that give it a different style. Create a clan and recruit clan members to become the most powerful force in this game. the gameplay is fast paced and focuses on team play rather than individual attacking. There are more than 12 playable characters that you can use for free and you can even purchase extra stuff if you want with in-game currency or real money. Play ranked mode to earn better ranks and become the number 1 player on the Heroes of Newerth leaderboards, it takes time and patience to reach the top stage.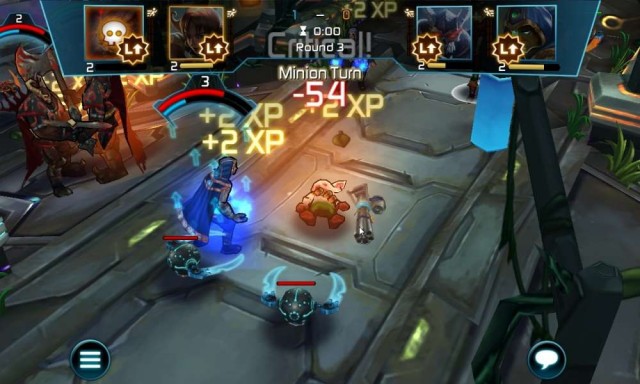 Arena of Heroes is an entirely new type of MOBA and it's could very well be the first of its kind in the genre. Arena of Heroes is the perfect mix of turn-based RPG and strategy games. In this game instead of going at it individually, the whole team is controlled by a single player at a time. Every turn a new player gets to control the entire team and makes moves with them as they see fit. This makes the whole gameplay very interesting because one bad move could cost you the match. Every move needs to be planned in advance and carried out as planned. It's more like playing chess on a MOBA battlefield with your heroes. The game is in the earlier stages at the moment and offers 12 playable heroes for the time being. These heroes are available for free in weekly rotation so you can try them out before purchasing any one of them. This game rewards tactical play and the best thing is the fact that it's cross-platform for both PC and iOS.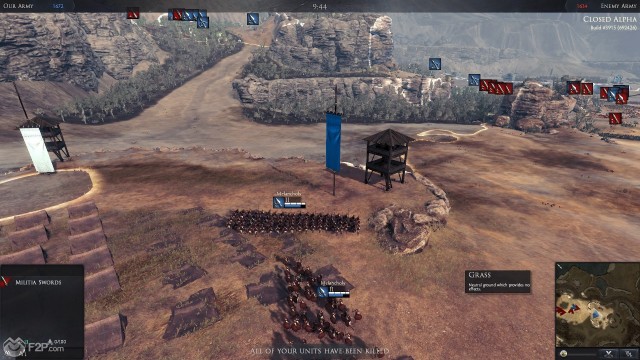 If you have played Age of Empires in the past then you are going to fall in love with Total War: Arena. This game is a real-time strategy game a.k.a RTS. You will take control of an army and lead them to victory in a 10v10 battle. This game is pure skill and tactics. Your goal is to destroy the opposing army and lead yours to victory. You are a commander and the more you play, the more your experience and level increases which gives you the ability to deploy more troops and gain an advantage over the enemy forces. Both teams have 10 players and each one of them tries to take over the enemy base and eliminate all the enemy troops to win the game. If you have previously played any Total War game then you will feel very comfortable playing this game because it uses the same tactics and strategy as the previous titles.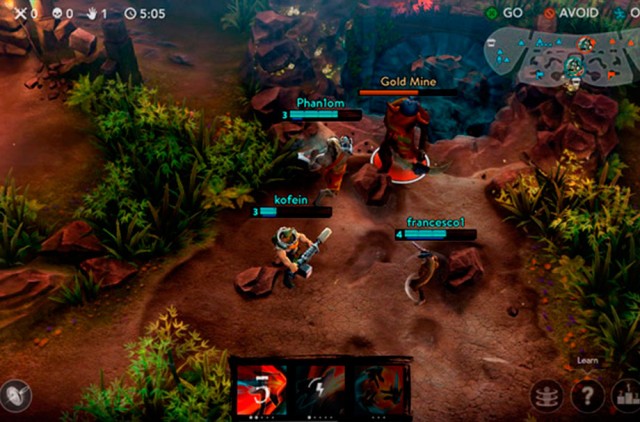 This may sound a bit weird but Vainglory is the perfect MOBA game that has been perfected for touch-based gameplay. Yes, you read that right this is not another PC MOBA instead Vainglory is a mobile MOBA game available on both iOS and Android platforms. This game feels smooth and perfect on a touch-based device. You don't have to be sad anymore fellow mobile gamers because you have Vainglory to curb your appetite for fierce and good looking MOBA games. You may not have DOTA 2 or LoL on mobile but Vainglory is an amazing game that really rivals the top MOBAs out there in terms of gameplay and strategy involved.  The game looks really amazing and lets you duke it out in a 3v3 battle format. Destroy the enemy vain crystal to attain glory in this action packed and fast paced MOBA for mobile devices.
SEE ALSO: Top 10 Sandbox Games Like Minecraft
The above-mentioned games should be enough excuse to give DOTA 2 a break for a while and try out something new. These game will definitely keep you hooked for a very long time. So choose the one that really appeals to you because it would be very difficult to leave the game after a little while. Test them all and choose the one you want to play for quite some time and even spend some money on. If you think some other MOBA deserves to be mentioned in the list then feel free to mention them in the comments below and we'll try to include them in the list.