Samsung launched the Galaxy Note 10 and Note 10 Plus at the Galaxy Unpacked event in New York on August 7, and the phones look very promising (even though the loss of the headphone jack is saddening). We were at the event in New York and we got a chance to use the Note 10 and Note 10 Plus for ourselves. We took it around New York City and clicked some pictures with it, so here are some real-world camera samples from the Note 10.
Note 10 Camera Specs
The Note 10 comes with a triple camera set-up on the rear, featuring a 16MP ultra-wide-angle camera, a 12MP primary camera, and a 12MP telephoto lens. On the front, there's a 10MP selfie camera.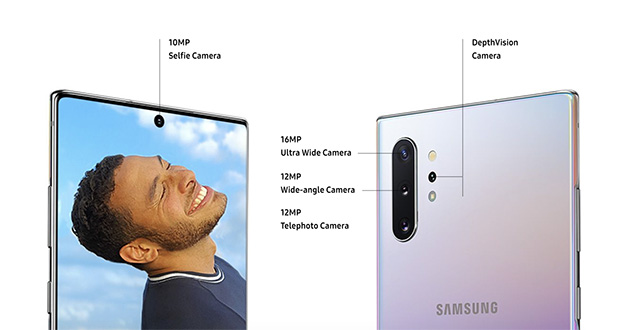 The Note 10 Plus, on the other hand, comes with the exact same camera set-up, except it adds a fourth DepthVision camera on the rear.
Day-light
Low-light
Selfies
In the short time that we got to spend with the Note 10 and Note 10 Plus, the camera performance of the phone is definitely promising. However, we'll reserve our final judgement for when we get the Note 10 units in for review. Meanwhile, what do you think about the camera performance of the Note 10 from these camera samples? Let us know in the comments.