Compilation and centralization of work is a basic level of work management. A company works with the combined effort and services of different departments. If you think simply, any company operates with the help of some of the most essential departments like HR department, customer handling department, back office, sales section, etc.  Though all the department operate for a single goal and for a common company, yet if you try to interact with all the departments you would realize that their work pattern, approach and vision are different from each other. Needless to say that this is the core reason why all their data records remain segregated.
However, each and every company stands out successfully only if there is a mutual interactive connection and balance between all its departments. It works just like where all the knots are interlinked with each other to form the core structure. Thus, to maintain this basic collaboration or team collaboration you require a powerful and well synchronized Business Process Management system for your work.
Comindware is a leading software company that has established a concrete reliable reputation with its huge customer base who are highly satisfied with its innovative and high tech Workflow Automation and Adaptive Business Process Management solutions. Featured with integrated smart architecture, Comindware BPM solutions have transformed the way of work management with high speed swiftness in the functional field. It meets all the basic requirements as well as advanced custom needs of both small and large enterprises.
SEE ALSO : Moborobo – The Smartphone Management Tool
From a single glance at one of the highly popular products of Comindware, that Comindware Tracker you would realize that it is designed and grafted in order to minimize even the initial basic efforts of understanding a new program handling techniques. You must be wondering how? The interface of the application is designed after MS Outlook and similar professional Windows applications. This really helps the users a great deal for you don't even require to invest extra effort in understanding the operations of the application from the scratch.
Besides, it also cuts out the expensive way of synchronizing your PMS with an API integration system in order to centralize all tracks, records and company data at a single portal. You can manage multiple wings of your work from a single interface like accessing different task management processes, team collaboration, joining team discussions, ready access to your mails or data records etc. So, the ultimate result is that you have to invest less time to perform more actions with better swiftness.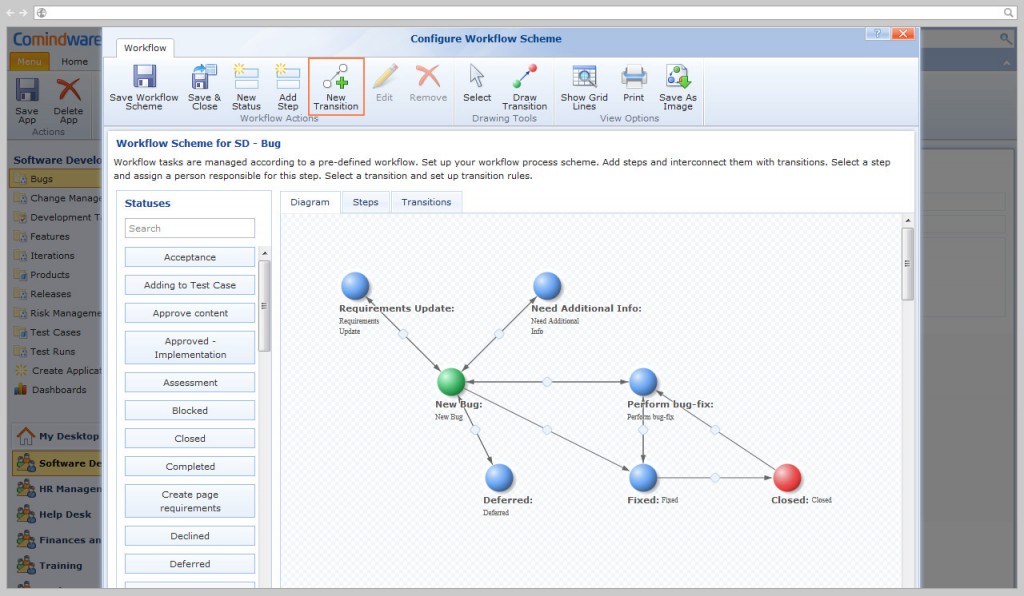 Comindware is the ultimate solution in all standard work areas. It offers a wide archive of automated workflow  softwares and applications to make the work simpler and easier. You have specifically designed BPM products dedicated for IT Operations, HRR, Finance Administration, Marketing and Sales Operations, Software development and Academics.
Not only does Comindware offers complete solution for all your work management requirement it even lets you customize your application whenever your work system demands a change in the feature. You do not need to take the headaches of codes and programming changes for you can alter it directly with the help of inbuilt technology like Comindware Tracker Graphical Workflow Builder, which enables you to modulate and improve processes without much hassle.
SEE ALSO : Make Animated Explainer Video In 3 Simple Steps At MakeWebVideo
Comindware excels even in providing end to end support in each and every step starting from the installation and setup to training courses. Once you have set up the application you often need to guide and train your employees accordingly so that they can utilize the application in its utmost form and perform operations easily. This requires professional training, and Comindware takes care of that too with its advanced and custom training services.
Thus, starting from advanced BMP processes to custom applications, Comindware takes the core responsibility to take you ahead of the clumsy work management issues to prospective success with a smart and progressive work management set up.