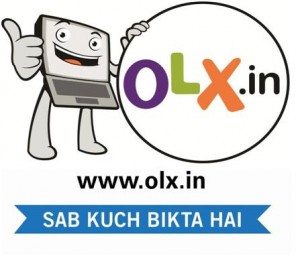 OLX, the free online India classifieds site, which was launched way back in 2006, is now a household name for people who have internet access in India. It has managed to get there with sheer dedication and some intelligent marketing techniques. Now, I am writing with no doubt that whenever you or your family members think of selling your stuff or buying some stuff for cheaper prices, you must think of OLX. The impact OLX has made is stupendous.
In this post, we will discuss about OLX. What is OLX? How has it made it so big? How are its ad campaigns so unique and attractive? So, get ready to delve into the world of the next generation of free online classifieds, OLX.
OLX: An Introduction
OLX is a free online classifieds site which lets you post ads if you want to buy or sell some things. What more, it is not only limited to buying or selling. It goes on to trading, discussing, organizing and meeting. OLX is a successful service which is used in over 105 countries and in 40 languages.
The Service
OLX works seamlessly well and there are certain features that make OLX stand out from the crowd such as:
 Designing ads, couldn't have got easier with all the options easily accessible and explained to you
 My OLX lets you control all your stuff effortlessly
 Specially optimized for your mobile phone
 Available in 40 languages so choose your language and get started
What is more brilliant is the fact that the categories are perfect. There are a lot of categories ranging from Mobile Phones to Jobs & Service so whatever you are offering or want is there.
Another brilliant feature is that you can browse by cities or states. It will help you avoid the hassles of shipping and stuff and you can easily buy or sell the product in a meeting.
OLX also offers you with applications for all the popular mobile phone operating system's like iOS, Android, Windows Phone, Symbian and Blackberry.
Even if you don't have the app available to your phone, you can easily access OLX using m.olx.in and access all the ads with all the pictures and details.
How Did OLX Make it BIG?: The Ad Campaigns
OLX was already powered with brilliant features that can easily make them famous but to make sure that they reach the maximum of their target audience, they joined in the Digital Media in June 2011 and started telecasting some really innovative and catchy ads to promote their site with the catchy tagline of Where Buyers meet Sellers. Checkout a couple of ads below.
The above funny advertisement shows how can people use OLX to stay ahead in competition with, in this case, their neighbours. These kind of funny ads have always attracted the eyeballs of the audience which have eventually resulted in goodness for OLX.
SEE ALSO:  Sell Your Old or Broken iPhone with CashiPhone
The Final Say!
With all the innovative advertisements and the amazing features, OLX has made it big and OLX has made it better for you to go online to buy & sell things. So, you got a thing to sell or you want to buy something? Go to OLX.in and get started.