Esports are a big thing right now, and is seen as the next-big growth segment for gaming. Take for the example Valve's DOTA 2 global championships and Riot Games' League of Legends tournament, both of which have prize pools worth millions of dollars. PUBG, one of the most popular multiplayer games right now, is finally jumping the global esports bandwagon by announcing the first official major PUBG tournament.
The esports tournament is called PUBG Global Invitational 2018 (PGI 2018) that will be held in Berlin between July 25 and July 29, and will see the top 20 best PUBG teams across the world compete for glory, and of course, a cumulative $2 million in prize money.
Announcing the PUBG Global Invitational, the first esports tournament officially hosted by PUBG Corp.

Berlin, Germany. July 25 – July 29.

Top PUBG pro teams will face off for $2 Million in prizes.

More details: https://t.co/8baAwjAGTV pic.twitter.com/6mXnittf1P

— PUBG: BATTLEGROUNDS (@PUBG) April 24, 2018
"The PUBG Global Invitational 2018, is a landmark moment for PUBG Corp. as a showcase of the potential of PUBG esports. The team at PUBG Corp. is working tirelessly to ensure that the PGI 2018 exemplifies the pinnacle of PUBG competition and brings to life all of the excitement, tension and exhilaration of the highest level of PUBG play, not only to the fans attending the PGI 2018, but also those watching at home", PUBG Corp CEO, Changhan Kim said about the tournament.
The 20 competing teams will be selected after making it through regional qualifying tournaments that will be held in different countries across North America, Europe, and Asia in the first weeks of July. The PUBG tournament will pit teams in battles consisting of four-member squads across two different categories — third-person perspective (TPP) and first-person perspective (FPP). The TPP matches will be held on July 25 and 26, while the FPP matches will be organized on July 28 and July 29.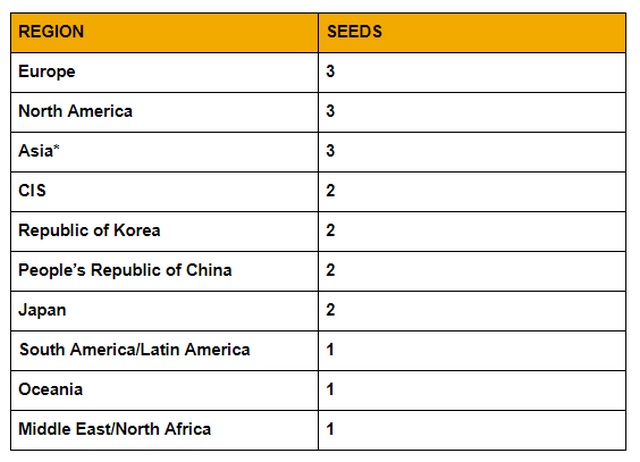 All teams will be selected on a regional basis, but Japan, Korea and China are an exception to this rule as they will send their own team of PUBG players. Interestingly, China also holds the unflattering distinction of being the country with the highest number of PUBG cheaters (around 99% of all banned accounts) across the globe.
Although the prize pool is relatively low compared to other popular esports leagues, it certainly signals a maturity for PUBG especially given the popularity of the battle royale genre.