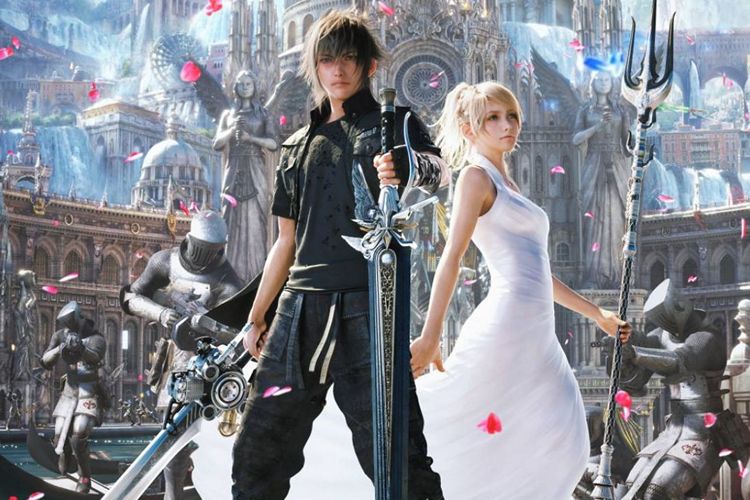 The Windows Edition of Square Enix's highly-popular role-playing game, Final Fantasy XV, is slated to launch on March 6, but if that still feels too far away, the company has some good news for you. Square Enix has announced that it will launch a free demo for the Windows Edition on Monday, February 26th. According to the company, the demo will allow fans "to experience all of Chapter 1 and fully explore the tutorial and opening quests of the epic adventure in Eos".

Final Fantasy XV: Exclusive In-Game Items and Bonuses
The company has also announced that there are several bonuses available to those who join in, depending on where they purchase the game from. The bonuses will be limited to extra costumes and power-ups for the most part, but there's one in particular that caught my eye. If you are to buy the game from Steam, you'll get a costume based on Half-Life protagonist Gordon Freeman. It may not be a big deal for everybody, but you won't believe that going by the flurry of responses on social media and sections of the gaming media.
"So, wake up, Mister Free-WAIT" Gordon Freeman's suit is coming to Final Fantasy XV Windows Edition. Crowbar included. pic.twitter.com/rdLoilfGrI

— NVIDIA GeForce UK (@NVIDIAGeForceUK) February 23, 2018
Final Fantasy XV: System Requirements
Square Enix has also announced the system requirements for Final Fantasy XV Windows Edition. Unfortunately, though, it seems a bit on the higher side, so most players might need to upgrade their rigs if they want to play on higher settings, especially, given that the game will support "Native 4K and 8K resolutions with HDR10 and DOLBY ATMOS".
Minimum System Requirements
CPU: Intel Core i5-2500(3.3GHz and above)
AMD FX 6100 (3.3GHz and above)
GPU: NVIDIA GeForce GTX 760
NVIDIA GeForce GTX 1050
AMD Radeon R9 280
RAM: 8GB
Storage: Over 100GB
Screen Resolution: 720p
DirectX: Version 11
Sound Card: DirectSound Sound Card, Windows Sonic or Dolby Atmos
OS: Windows 7 SP1/ Windows 8.1 / Windows 10 64-bit
Recommended System Requirements
CPU: Intel Core i7-3770(3.4GHz and above)
AMD FX 8350(4.0 GHz and above)
GPU: NVIDIA GeForce GTX 1060 6GB VRAM
Radeon RX 480
RAM: 16GB RAM
Storage: Over 100GB
Screen Resolution: 1080p
Sound Card: DirectSound Sound Card, Windows Sonic or Dolby Atmos
OS: Windows 7 SP1/ Windows 8.1 / Windows 10 64-bit
4K System Requirements
CPU: Intel Core i7-7700(3.6GHz and above)
AMD FX 8350(4.0 GHz and above)
GPU: NVIDIA GeForce GTX 1080 Ti
RAM: 16GB RAM
Storage: Over 155GB
Screen Resolution: 4K HDR (2160p)
Sound Card: DirectSound Sound Card, Windows Sonic or Dolby Atmos
OS: Windows 10 64-bit Fall Creators Update
---