While Facebook is already struggling with data privacy related issues and working to fix is policies, a recent report from the New York Times highlights another major problem on the social media platform which also extends to its other app Instagram. The report talks about fake accounts on the platforms and how scammers are impersonating Mark Zuckerberg and Facebook's COO Sheryl Sandberg to scam users out of hard-earned cash.
The fake Zuckerberg and Sandberg accounts contact gullible users on both Facebook and Instagram on the pretext of a lottery. They then proceed to gain the confidence of the user and ask them for a 'delivery fee' to safely deliver the lottery winnings. The con artists keep asking for additional funds until the user realizes that they've been scammed and then move on to their next victim.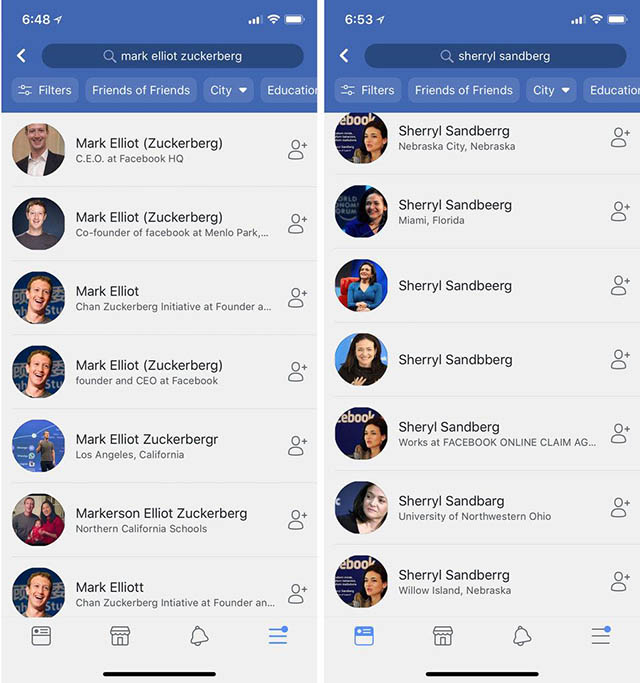 The NY Times found over 200 such fake accounts impersonating Zuckerberg and Sandberg on Facebook and Instagram, which doesn't include fan pages or satire accounts that are permitted by the company. 51 of the fake accounts, including 43 on Instagram, ran lottery scams like the one mentioned above. The fake accounts still exist on the platform despite the presence of dedicated groups which have been tracking and reporting such accounts since 2010.
Soon after the original report was published, Facebook removed all 96 fake Zuckerberg and Sandberg accounts. The 109 fake accounts on Instagram were also removed shortly thereafter. Pete Voss, a Facebook spokesperson, thanked the NY Times, but couldn't comment on why Facebook was not able to track down the fake accounts on its own, some of which existed for over eight years.
While both Facebook and Instagram require users to enter real information while creating profiles, this can be easily circumvented and fake accounts have always been a major problem for the platforms. The company estimates that around 3 percent, or around 60 million, of all the accounts on the platform are fake. The company is currently working to improve its software to automatically detect and remove such fake accounts.
Featured image courtesy: SNL