Earlier this year, Facebook faced what was arguably the biggest data privacy scandal when the Cambridge Analytica whistleblower revealed that the company had scraped the data of 87 million Facebook users without their explicit consent. The discovery got Facebook embroiled in a maelstrom, with both critics and users coming forward to express their concerns regarding the company's data privacy practices.
While it looked bad for Facebook at the time, the company seems to have faced no effect whatsoever in the aftermath. Even though #DeleteFacebook was trending on other social media platforms and became one of the most popular searches on Google, Facebook has just seen a steady increase in usage, according to a recent report from Business Insider.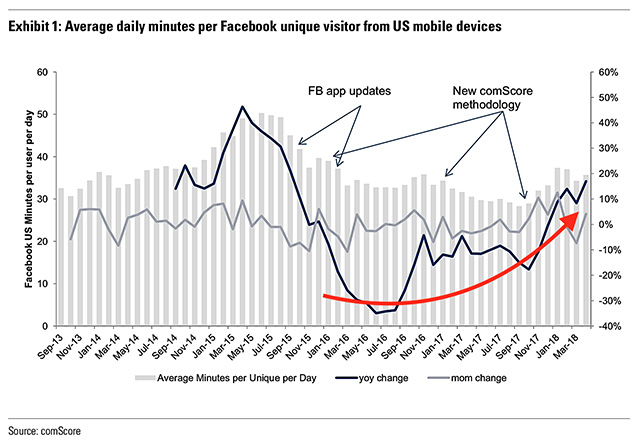 The report cites a client note from Goldman Sachs, which quotes figures released by American media measurement and analytics company ComScore. As per the note, Facebook's US unique users on mobile saw a 7 percent year-on-year rise to 188.6 million in April, which suggests that the Cambridge Analytica scandal has had very little or no effect on the general populace.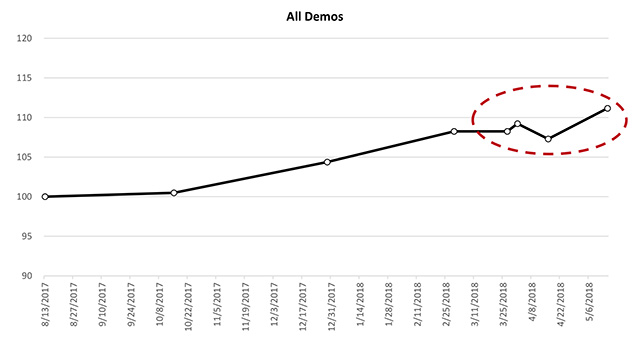 Despite the fact that Facebook usage grew, the company made a number of changes to its data privacy policies in order to prevent any future mishaps. In its first ever Community Standards Enforcement report, which was released last week, the company highlighted that it had deleted over 583 million fake accounts this year. However, according to Deutsche Bank's advertising system checks, the removal of such a large number of fake accounts on the platform has had absolutely no impact on the audience reach.
Interestingly, back in April, Beebom conducted a data privacy survey asking people if the Cambridge Analytica debacle had had any effect on their Facebook usage. While a massive 81.9 percent of the respondents had heard of the DeleteFacebook campaign, only 3.7 percent had actually gone ahead and deleted their profiles from the platform. When asked why the users had not deleted their Facebook accounts, knowing full well of the way their data was mishandled, a vast majority replied with "I don't know" and "I don't care".

It's quite evident from the data mentioned above that a majority of people weren't really affected by the whole Cambridge Analytica scandal and while the reports may have eroded their trust a bit, in the end, a clear majority isn't interested in changing anything at the moment.