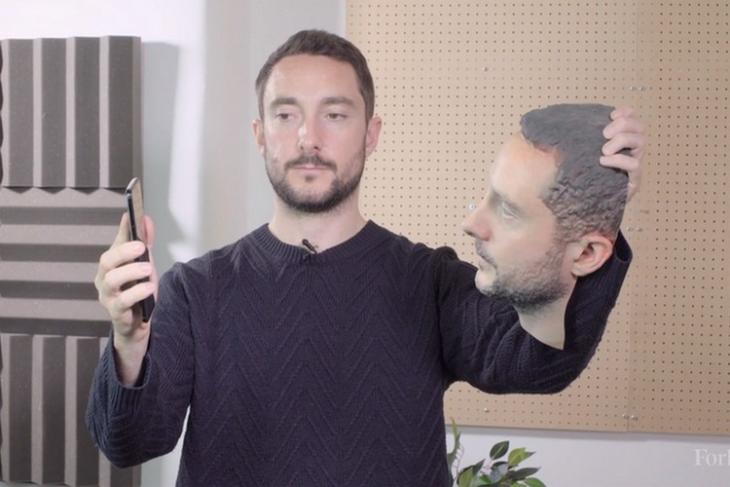 Ever since the arrival of face unlock as an authentication measure, questions have been raised regarding its reliability, especially when we have seen devices like the OnePlus 6 being unlocked by a printed photo, and even the iPhone X's Face ID system getting tricked. A recent test conducted by Forbes using 3D-printed model of an individual's face has yet again proved that face unlock is not very reliable, especially when it comes to Android smartphones.
Forbes's Thomas Brewster tested a 3D printed model of his face to test face unlock on four Android flagships, the OnePlus 6, Samsung Galaxy Note 8, LG G7 ThinQ and the Samsung Galaxy S9. In the test, all four devices were unlocked by the 3D model.
The OnePlus 6 was the easiest device to unlock and 'instantly opened' as soon as the 3D-printed model was held in front of the camera sensor. A OnePlus spokesperson expressed that face unlock has been created with convenience in mind, which is why it is not listed as an authentication measure for apps that facilitate transactions, further adding that the company recommends fingerprint, PIN or password for security.
When it comes to the Galaxy S9 and the Galaxy Note 9, the face unlock feature on both the Samsung smartphones also failed in the test after making some changes to the lighting and angle of the 3D-printed head. However, Samsung does warn users during the setup process that fingerprint and iris scans or passwords are more secure and that face unlock is a secondary authentication method.
The LG G7 ThinQ, which straight up warns users against employing using face unlock because it makes a device 'less secure', also yielded to the 3D-printed face model, albeit with some difficulty. On the other hand, Apple's Face ID and Microsoft's Windows Hello facial recognition systems couldn't be tricked by the 3D-printed model of an individual's face. Needless to say, using your fingerprint or a string password is highly recommended.
Images: Forbes